About NuFACE
Nuface is the leader in at-home microcurrent skincare that helps you look and feel more beautiful. Their devices tone, firm, contour, and smooth the face. Nuface's devices and skincare line, which includes products like primers and serums, are designed for women and men. Their collection caters to individuals who want to give their skin a boost and reverse the signs of aging.
With an impressive 204k followers on instagram, nuface has gotten the attention of notable media outlets such as allure, glamour, vogue, elle, and harper's bazaar. The company has also won prestigious awards for their products, including the allure 2020 "best of beauty" and one of harper's bazaar's 2020 anti-aging awards.
This nuface skincare review will take an in-depth look at the brand and its collection. We'll provide details on customer ratings, promotions, and more to help you decide if their microcurrent devices and skincare are worth buying.
Overview of NuFACE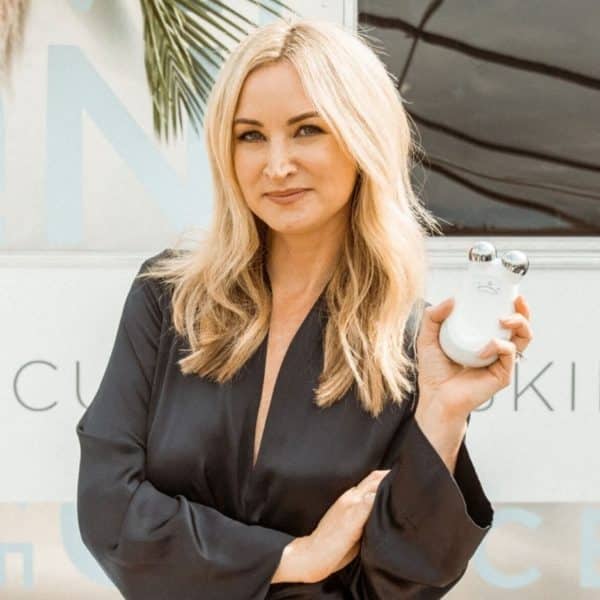 Nuface was founded in 2005 by carol cole and her daughters tera peterson and kim morales out of their home in encinitas, california. As a licensed aesthetician, carole realized that her clients needed more frequent microcurrent treatments. So, she created nuface for her clients to use at home.
The company's values are all about uplifting others and helping those in need. Nuface encourages employees to participate in give back programs. Each year, employees are also given one paid volunteer day to donate time to the charity of their choice. Nuface operates from its headquarters in vista, ca.
Before we dive into this nuface skincare review, let's look at the pros and cons of the brand:
Pros
Offers multiple at-home microcurrent devices developed by aestheticians
Collection includes skincare to use with the devices
Products are fda-cleared
Instant results and cumulative benefits
The mynuface app provides step-by-step videos, personalized treatments, reminders, and more
Sign up for a skincare subscription and save 15%
Free ground shipping on all us orders
1-year warranty on microcurrent devices
Installment payments available through afterpay
Cons
No international shipping
Some customers report a lack of results and defective devices
NuFACE Microcurrent Treatment Review
As we age, our body's skin structure slowly starts to break down, causing sagging skin, loss of contour, and the appearance of wrinkles. Thankfully, the nuface microcurrent treatment energizes the skin's natural current as it slows with age.
This innovative facial tech provides a boost of energy that travels beyond the skin's surface to help correct signs of aging instantly and over time. This nuface skincare review will now go over their bestselling microcurrent devices.
NuFACE Trinity Review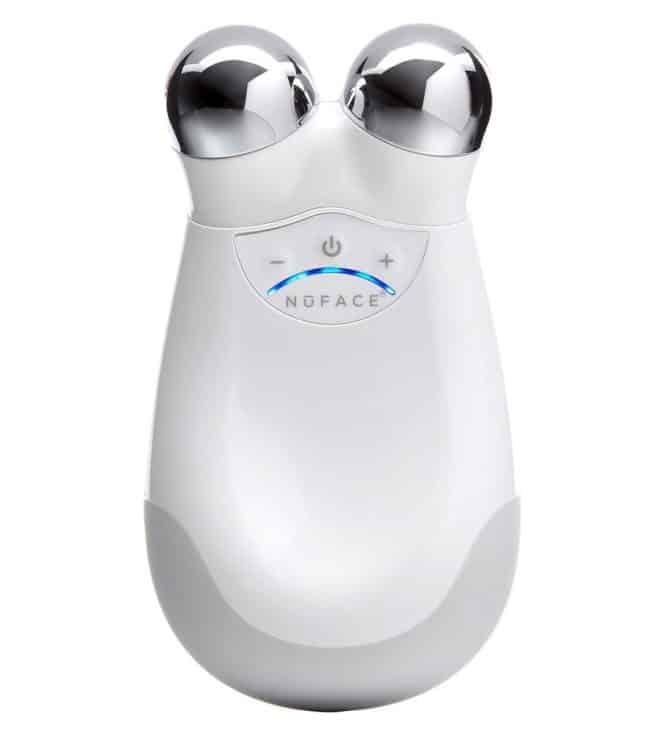 The nuface trinity is an advanced microcurrent facial toning device. It helps improve facial contour, tone, and reduces the appearance of fine lines and wrinkles in just 5 minutes a day.
The nuface trinity facial toning device is ergonomically designed to stimulate the larger surface areas of the face and neck with gentle microcurrents. The nuface trinity package includes:
Nuface trinity device
Facial trainer attachment
Nuface hydrating leave-on gel primer
Charging cradle and power adapter
User manual and quick start guide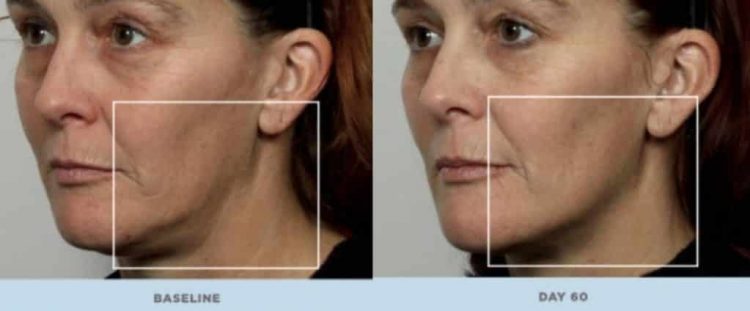 This nuface package comes with everything you need to kiss wrinkles and saggy skin goodbye. Be sure to check out the hundreds of nuface trinity reviews to see what customers are raving about before pulling the trigger. Get this set for $325 or four $81 installments with afterpay.
NuFACE Refreshed NuFACE Trinity Review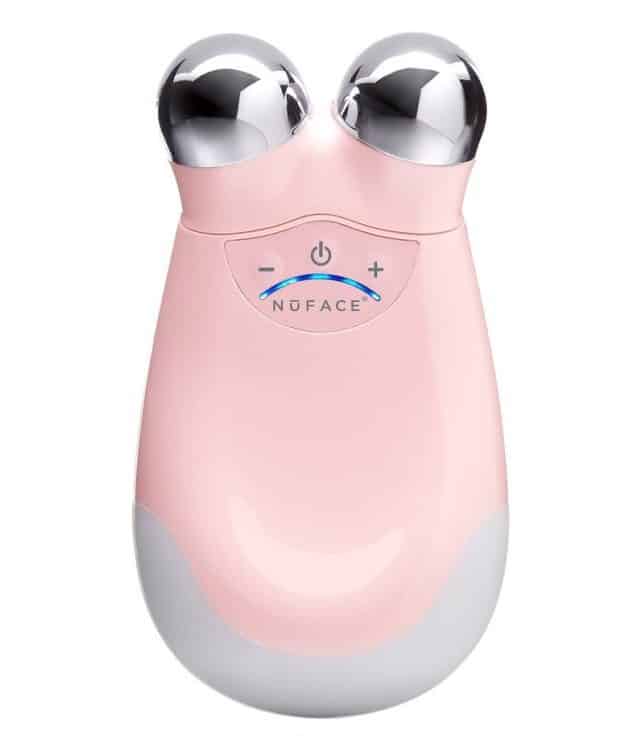 The refreshed nuface trinity has the same unique facial contouring, toning, and lifting benefits as the original model. It comes with all the same extras, as well. These devices have been repackaged by nuface and may have very slight cosmetic imperfections.
This version of the original trinity is a perfect option for first-time microcurrent users who are looking for a great value. It's available in three colours for $227, or $56.75 with afterpay.
NuFACE Trinity ELE Attachment Review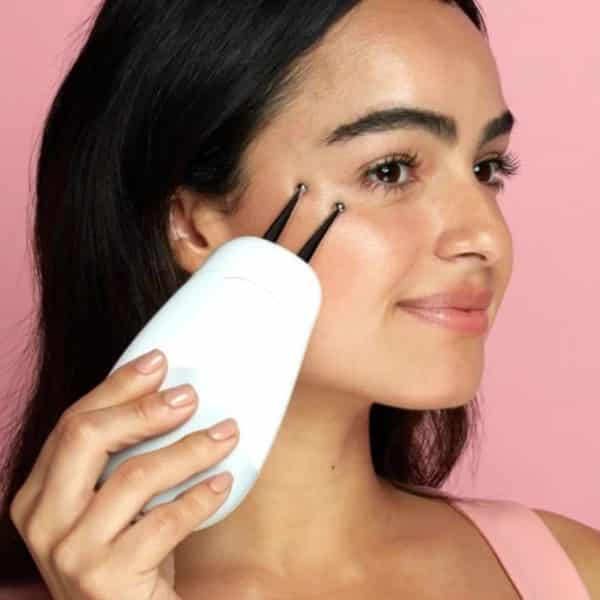 This targeted microcurrent attachment for nuface trinity. It helps lift, tone, and improve the look of hard-to-reach fine lines and wrinkles around the eyes and lips.
The ele's dual wand delivers precise microcurrent to places like eyebrow furrows, crow's feet, and smile lines. It's time to kiss those pesky lines and wrinkles goodbye and rewind time.
Get the nuface trinity ele (lip & eye) attachment for $149 or four $37 installments with afterpay.
NuFACE Trinity Wrinkle Reducer Review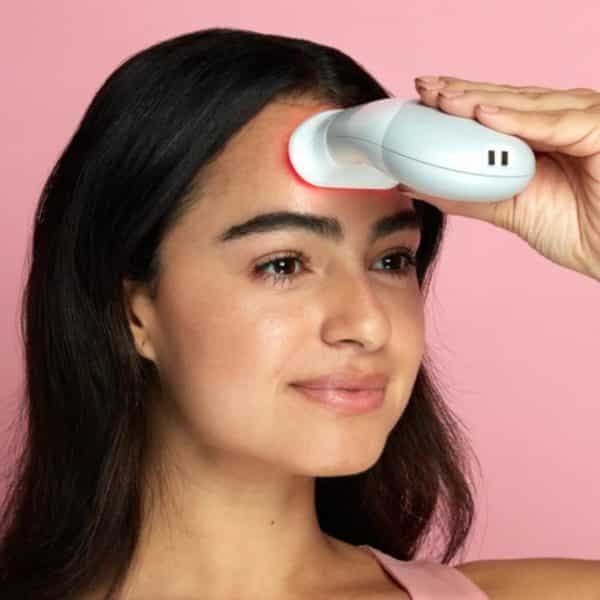 Reduce the appearance of fine lines and wrinkles around the eyes, mouth, and forehead with this wrinkle reducer. This red light therapy attachment for the nuface trinity is an advanced, full-face treatment. It uses a precise combination of red, amber, and infrared lights to treat signs of aging on the upper face.
Getting older can be daunting, but with the nuface trinity wrinkle reducer, it doesn't have to be. Get it for $149 or make four $37.25 payments and stay looking like the ethereal goddess you are.
NuFACE Mini Review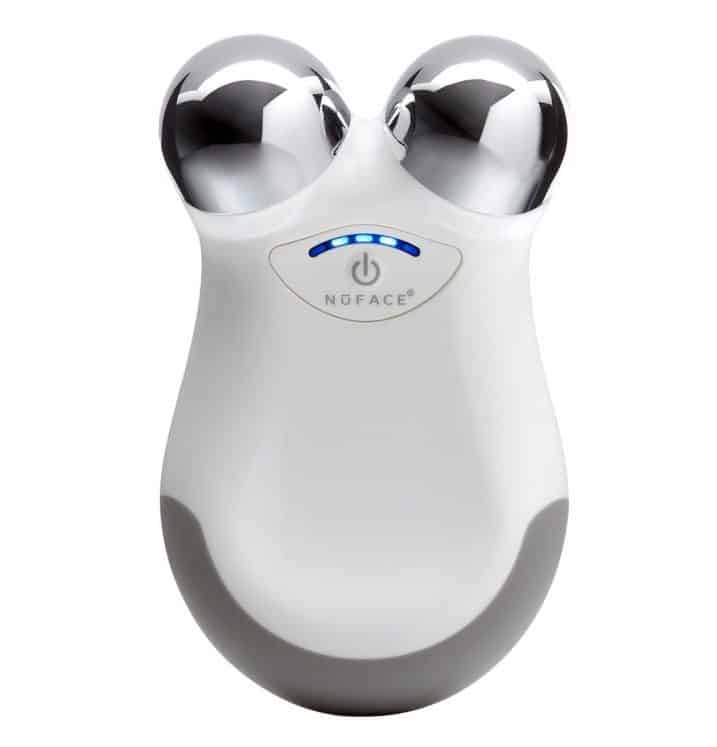 This petite microcurrent facial toning device helps improve facial contour while minimizing fine lines and wrinkles. It's developed with the same microcurrent technology as the trinity to gently stimulate the face and neck, improving facial contour and tone. With this device, users receive:
Nuface mini facial toning device
Nuface hydrating leave-on gel primer
Charging cradle and power adapter
User manual and quick start guide
Besides the compact nature, the mini's greatest strength lies in the simple design that allows for 5-minute facial lifts anytime, anywhere. Get it for $199 or four $49 installments with afterpay.
NuFACE Fix Review
This mascara-sized beauty device instantly smooths the look of fine lines and wrinkles around the eyes, mouth, and forehead with a gentle microcurrent. This device includes:
Nuface fix device
Nuface fix serum
User manual and quick start guide
Micro usb charging cable
The nuface fix delivers a gentle microcurrent dose to the skin's surface layers with a "feathering" technique.
The quick-erase motion smooths away the look of fine lines and wrinkles in just 3 minutes per treatment area.
Treat yourself to an at-home nuface microcurrent facial for $149 or four $37 installments with afterpay.
NuBODY by NuFACE Review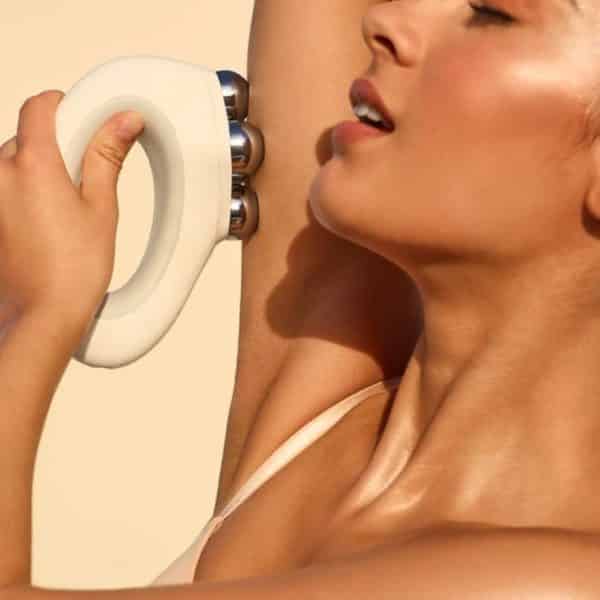 Say goodbye to chicken wing arms and reduce the appearance of cellulite with the nubody by nuface. This microcurrent skin toning device delivers a 5-minute body sculpting routine that tones, firms, and smooths dimples for a smooth silhouette.
This nuface model is ideal for when a healthy diet and exercise alone aren't cutting it to get rid of ripples and sagging skin. The technology is specially designed with four treatment spheres that deliver a powerful yet gentle flow of targeted microcurrent to larger, denser areas of the body.
NuFACE FIX Serum Review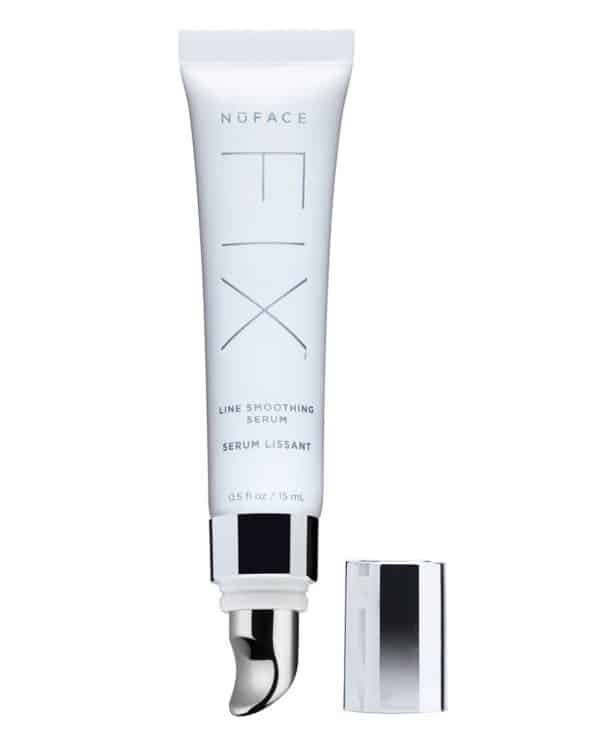 Supercharged with active beauty ingredients, nuface fix serum is an ionized formula that recharges skin with bursts of energy. The cutting-edge smart peptide system targets the look of expression lines for smoother and younger-looking skin.
This moisturizing facial serum awakens tired eyes, rives dull skin, and restores radiance, even over makeup. Pair it with your nuface facial toning device and enjoy the benefits of hyaluronic acid.
The serum also contains snow mushroom extract that naturally brightens the skin, fades age spots, and creates an even skin tone. Younger-looking, more rejuvenated skin possible for $49 or four $12 installments with afterpay.
NuFACE Hydrating Leave-On Gel Primer Review 
This nuface primer is a lightweight, smooth gel that hydrates and protects against dehydration while activating microcurrent devices. It's enriched with hyaluronic acid to revitalize and replenish skin for optimal microcurrent results.
The nuface hydrating leave-on gel primer glides effortlessly across the skin. It absorbs quickly after treatments to provide lasting skincare benefits and a flawless finish. Use it as a primer for nuface devices or anytime your skin needs a moisture boost.
2oz for $14
5oz for $29
2oz 3-pack for $39
10oz for $48
NuFACE Reviews: What Do Customers Think?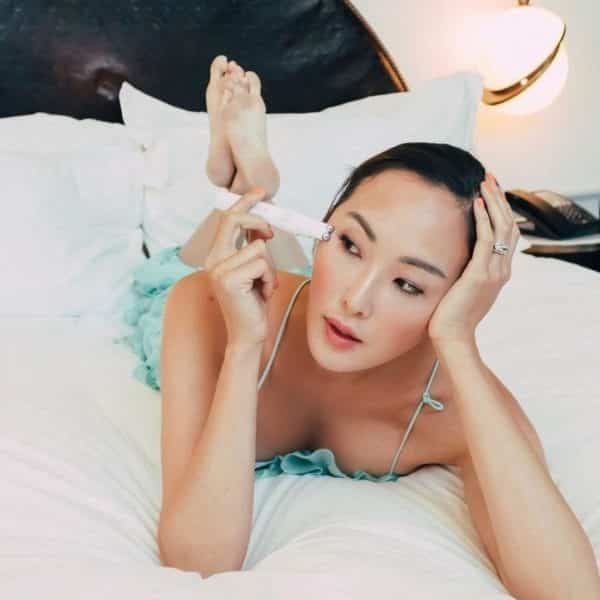 You may be wondering, does nuface really work? Well, our research will reveal what customers honestly think of the brand. Before we jump in, this section will focus on their individual products because we found it tough to find collective reviews on the company as a whole.
The better business bureau awarded nuface a b+ rating, though the company is not accredited. This grade indicates that most customer complaints have been resolved. Through the bbb, ten complaints were closed in the last 3 years, and seven in the last year.
This nuface skincare review reveals how the products perform on multiple customer feedback sites:
Influenster gave the nuface mini 4.5/5 stars out of 200 reviews
Amazon customers rate the nuface advanced facial toning kit 4.3/5 stars based on roughly 500 reviews.
User ratings on the company website gave the nuface fix an average of 3.9/5-stars out of nearly 350 reviews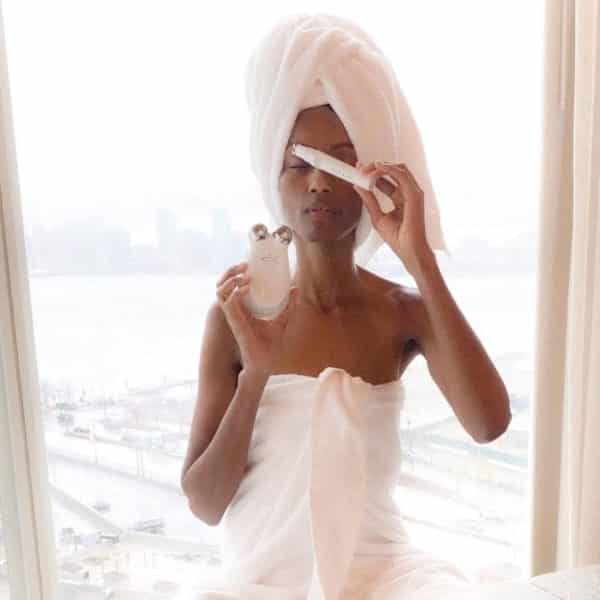 Across these sites, the majority of customers reported satisfaction for the microcurrent devices' fast results, efficacy, and ease of use. One glowing review from influenster compliments the nuface mini: "i had a facial, and they used nuface. I saw results instantly. I decided then to purchase the mini, and i love it. I am noticing the lines in my neck are not noticeable, and my face looks more contoured."
An amazon testimonial for the nuface advanced facial toning kit deemed the device well worth the money: "it's super easy to use and a sleek, easy to hold design. With only a five-minute time commitment, it was easy to work into my nighttime face routine. After just a few uses, i already noticed a difference. My skin felt firmer, smoother, and glowed a bit more."
Buyers on the company website gave the nuface trinity 4.1/5 stars from over 460 reviews. Based on a customer survey, nuface reports the following figures:
85% of users noticed improved facial contour
77% of users agreed that their face looked more toned
80% of users reported smoother skin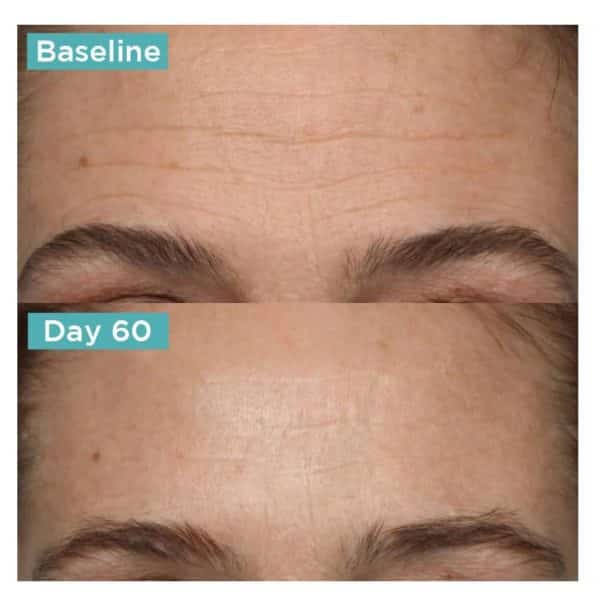 The most prominent complaints focus on a lack of results, defective or broken products, and the price. Other customers stated that they didn't notice any visible results after using the microcurrent devices for an extended period of time. There are also a few reported adverse nuface side effects.
One negative review from the nuface site echoes these complaints: "i bought this device and loved it, so i treated it with care. After a few months though, i took the lid off and one of the balls just fell out! I saw that the other side was also cracked. I'm so disappointed because i really felt like this made a difference. It was less than seven months old."
While we take negative comments seriously in this nuface skincare review, it's important to note that the vast majority of customers are happy with their devices. Based on the limited number of user complaints, it's likely that issues with nuface are rare. Even highly reliable products can have defects, after all.
Is NuFACE Worth It?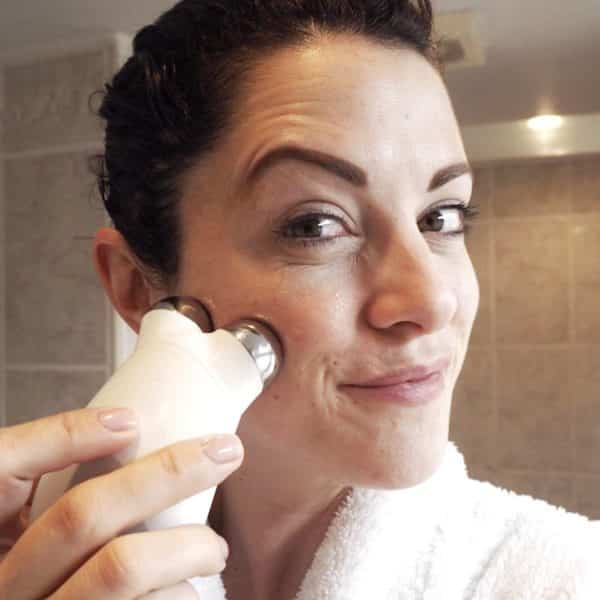 This nuface skincare review recommends this women-owned brand. Their innovative devices help women and men regain their confidence by eliminating or reducing the appearance of wrinkles, fine lines, and sagging. The nuface before and after photos are a testament to the brand.
The company has also expanded into different areas by creating a line of nuface trinity attachments that target specific problem areas. The products can also be used on the neck area to tighten and tone. Search "nuface neck" to read all about it on the brand's blog.
Our nuface skincare review acknowledges the complaints found in negative testimonials. Thankfully, the company has a 60-day return policy in place if you are unsatisfied with the results. Also, there is a 1-year warranty on all toning devices. Ultimately, if you're looking for an economical option for reducing wrinkles, fine lines, and sagging, nuface is a solid option.
NuFACE Promotions & Discounts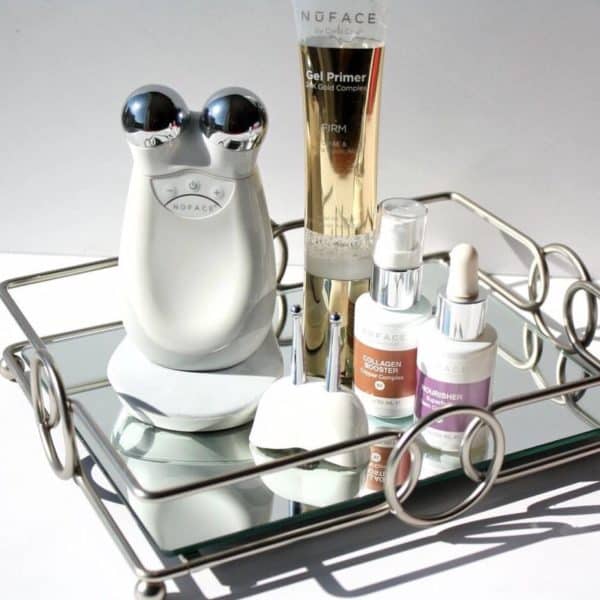 Unfortunately, there is no nuface sale at this time. Our nuface skincare review did discover that you can sign up for their subscription to receive 15% on every order.
Where to Buy NuFACE Skincare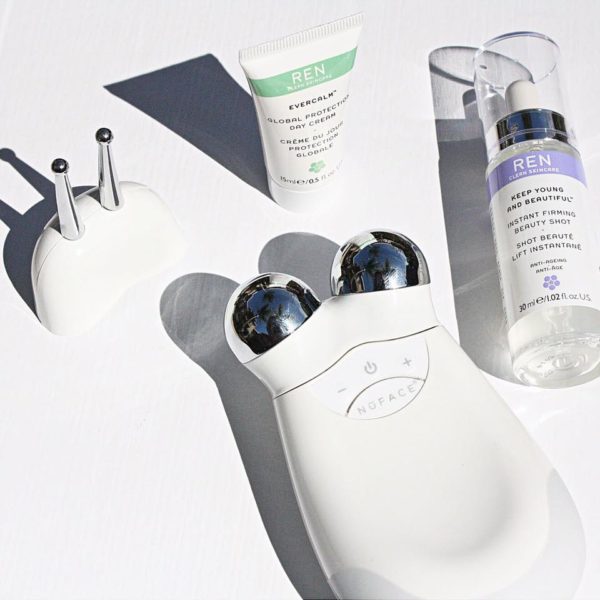 You can shop microcurrent devices, attachments, and skincare by visiting mynuface.Com. Nuface is also available at sephora, ulta, nordstrom, and amazon. To find the closest retailer, go to the store locator section and search.