About
Drop is a shopping platform that offers exclusive limited-time sales on products from popular brands. The platform operates on a flash sale model, where products are available for purchase for a short period of time, usually a few days. Drop offers a wide range of products, including electronics, accessories, and personal care items.
Pros And Cons
Pros:
Exclusive access to limited-time sales on popular products.
Wide range of products offered in different categories.
Convenient shopping platform with a user-friendly interface.
Possibility to get products at a discount compared to retail price.
Cons:
Limited availability of products due to flash sale model.
Products may sell out quickly.
Some products may not be available for shipping to certain countries.
No ability to physically see or try the product before purchase.
Drop products
Drop.com offers a wide range of products including:
Electronics: headphones, earbuds, speakers, chargers, and more.
Accessories: bags, wallets, phone cases, and more.
Personal care: skincare products, toothbrushes, shavers, and more.
Home goods: kitchen tools, bedding, furniture, and more.
Lifestyle products: watches, sunglasses, jewelry, and more.
Note: The product offerings can vary and change regularly based on available flash sales.
DROP CTRL MECHANICAL KEYBOARD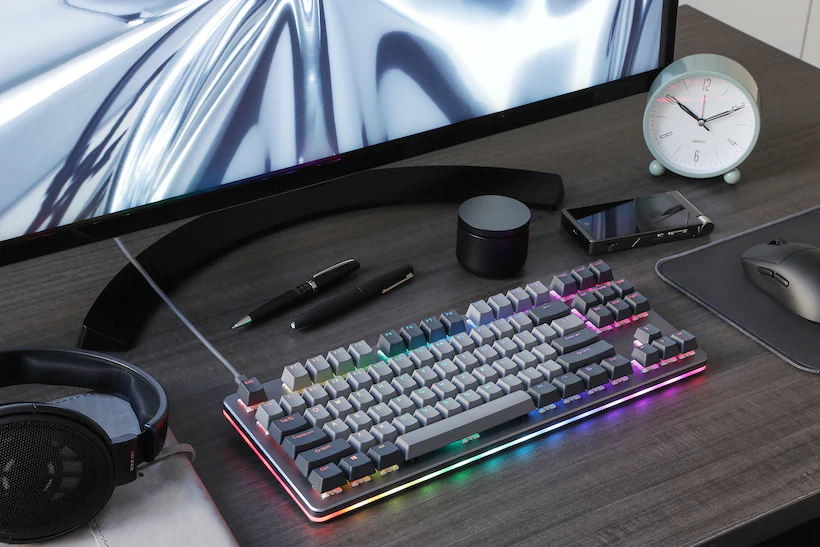 To put it simply, the CTRL mechanical keyboard has it all. Constructed with a solid aluminum frame with a built-in switch plate, it's stable and fortified. And thanks to the hot-swap switch sockets, it allows you to change switches whenever you want with no soldering required. It's also fully programmable via QMK, meaning you can assign macros or custom keybinds to every key.
With dual USB-C connectors, the CTRL is outfitted with the fastest available connections. Aesthetically, the keyboard is equally impressive. Featuring customizable RGB backlighting and underlighting, it puts on a colorful show; or you can set it to a single color for a more subtle look.
The shine-through PBT keycaps only enhance the performance. What's more, the keyboard comes with your choice of switches, so you can get just the feel you like—whether you prefer something heavy and tactile or lightweight and linear.
DROP ALT MECHANICAL KEYBOARD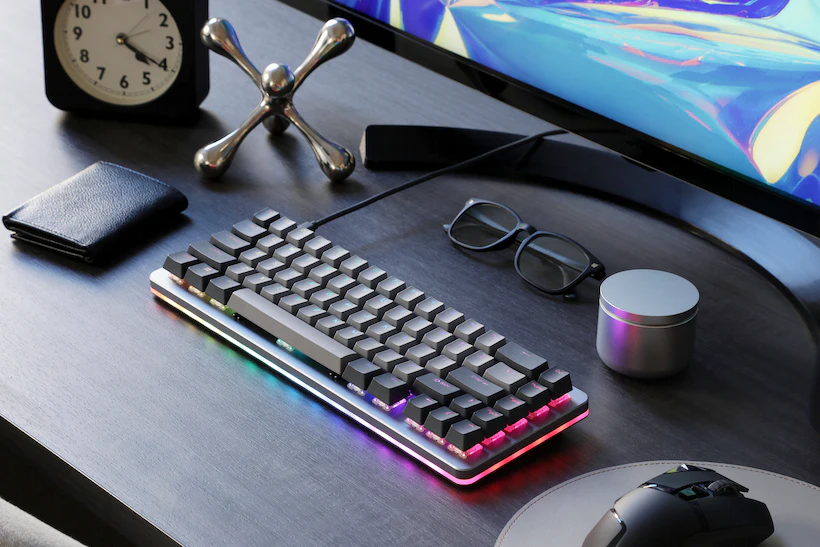 The Drop ALT mechanical keyboard is just like the CTRL, but with 67 keys instead of 87. Absent of function keys, it wastes no space—but it still has a full set of arrows and numerals. Constructed with a solid aluminum frame with a built-in switch plate, the ALT is rock solid.
And thanks to the hot-swap switch sockets, it allows you to swap switches whenever you want with no soldering required. It's also fully programmable via QMK, meaning you can assign macros or custom keybinds to every key. With dual USB-C connectors, the ALT is outfitted with the latest connections.
What's more, it has customizable RGB backlighting and underlighting. Set it to a single color or light it up with a rainbow wave pattern. To enhance the backlighting, there are shine-through doubleshot PBT keycaps, too. Grab it with your choice of switches to get just the feel you want.
STACK OVERFLOW THE KEY V2 MACROPAD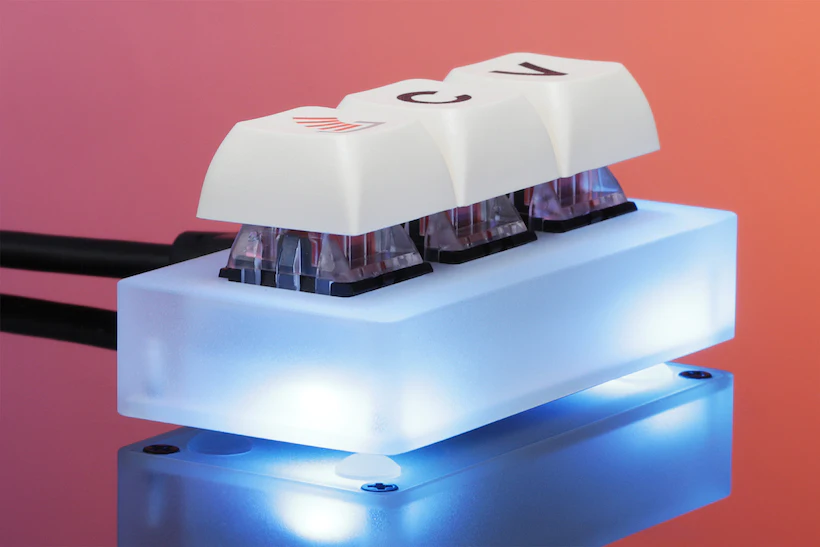 Last year, we brought Stack Overflow's iconic April Fool's joke to life. Advertised as the new (and only) way to copy and paste on the site, it was an ultra-compact macropad called The Key.
The punchline-turned product was a huge hit, selling over 10K units and earning a nearly 5-star average review. Now, we're back with a second act: The Key V2. The same size as its portable predecessor, this punchline-turned-product has a few notable changes—including an acrylic case to accent its two built-in RGB LEDs.
Plus, we made it hot-swappable, so you can easily change out the switches for a truly custom experience. And just like the original, a portion of all proceeds from The Key V2 will go to the data-driven social startup digitalundivided.
MASSDROP X SENNHEISER HD 6XX HEADPHONES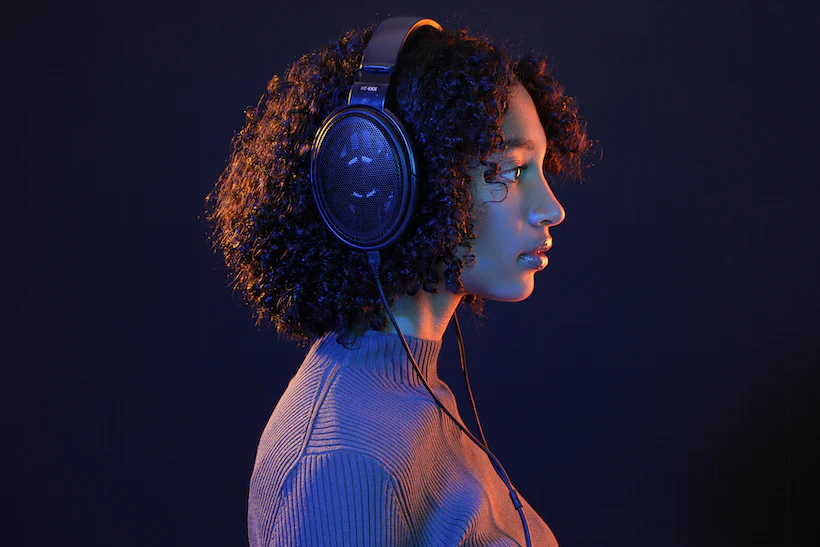 If you know audio gear, you know the Sennheiser HD 650. The company's flagship from 2003 to 2009, this open-back headphone has shown serious staying power.
Praised for its richly detailed, effortlessly enjoyable sound, it remains one of the most talked-about products on Head-Fi today—and is still widely considered among the best headphones under $1,000. So when we teamed up with Sennheiser on its first-ever community-driven design partnership, the HD 650 was a natural place to start.
A new revision of the popular all-rounder, the Massdrop x Sennheiser HD 6XX has that same great sound plus a few updates, and a price that makes it even easier to love.
MASSDROP X SENNHEISER HD 58X JUBILEE HEADPHONES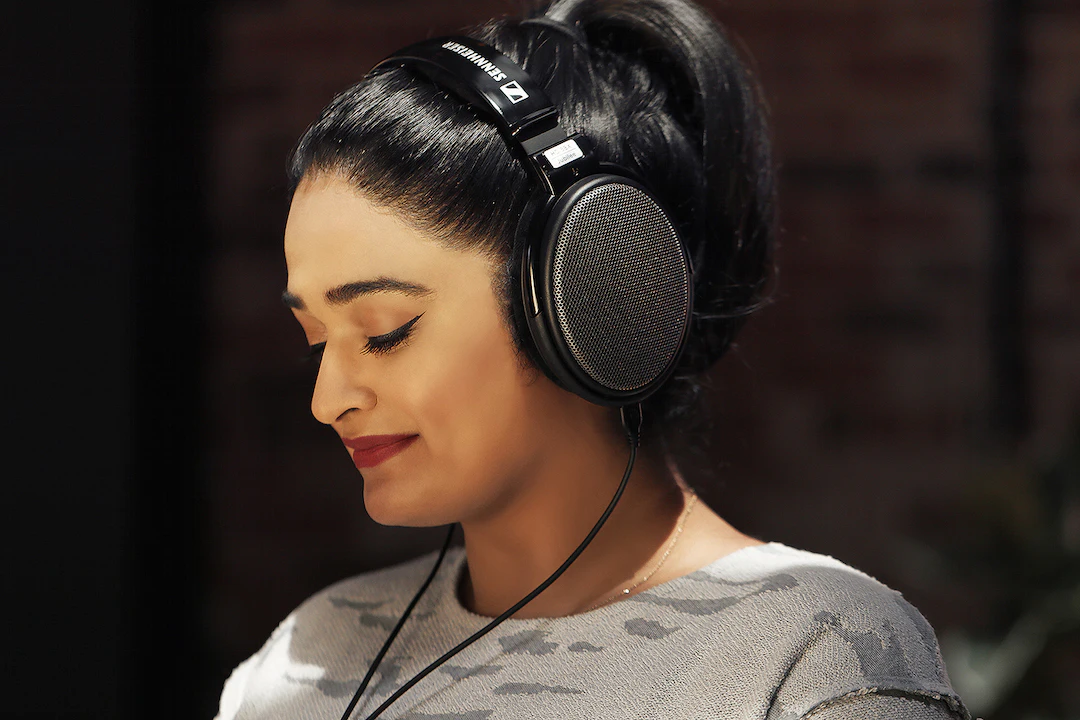 In 1991, Axel Grell joined Sennheiser and designed the HD 580 Precision: the headphone that would launch a much-loved series—and the peak of the company's audiophile headphones for more than 25 years.
Four years later, to mark its 50th anniversary, Sennheiser released the HD 580 Jubilee, which would later become the HD 600 and lead to the HD 650. In the spirit of the HD 580, with current technology and optimizations learned throughout the series' rich history, we're excited to release the newest evolution: the Massdrop x Sennheiser HD 58X Jubilee.
Tuned by Axel Grell and Massdrop based on feedback from the audiophile community, it features new 150-ohm drivers and a colorway inspired by the HD 580 Precision that started it all.
MASSDROP X SENNHEISER PC37X GAMING HEADSET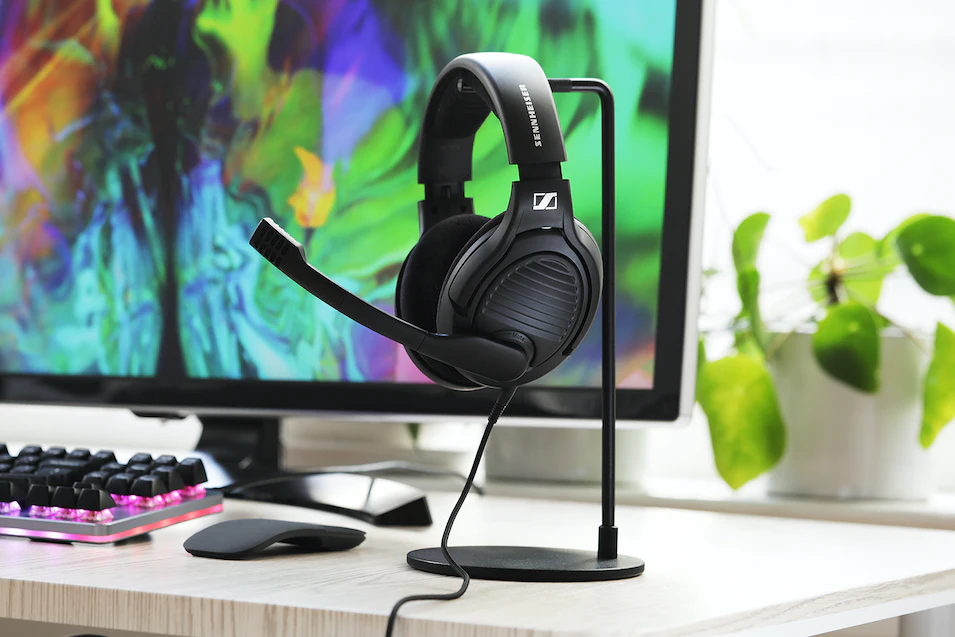 Based on Sennheiser's top-tier gaming headsets, our Sennheiser PC37X features the same exceptional audio and microphone quality, with some key tweaks to make it even better—and it's only available here on Drop.
Made with drivers that are positioned at an angle, which is typically seen in much more expensive headsets, the PC37X maximizes natural sound reproduction. This results in more clarity in your games and tunes.
Most games discussed on Drop are optimized for stereo headphones, so we invested in high-quality drivers instead of headset-based audio processing. Pair that with a blacked-out look and a noise-canceling microphone, and this headset will suit any competitive gamer.
DROP + EPOS PC38X GAMING HEADSET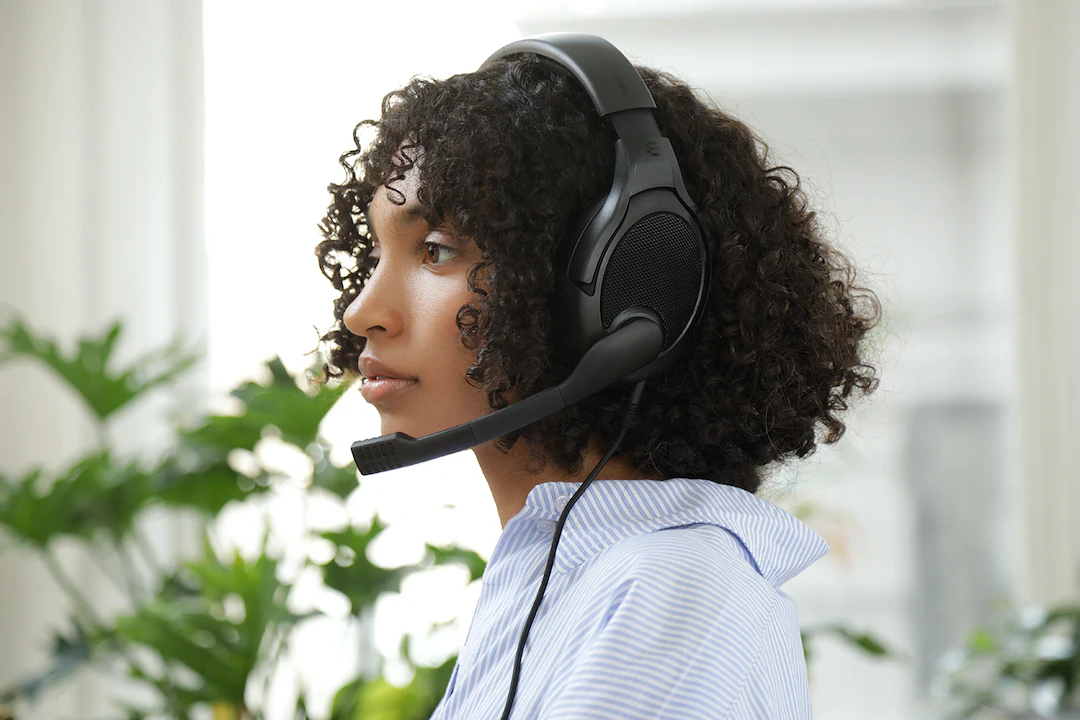 An upgraded version of the crowd-favorite PC37X, our PC38X gaming headset is a level up in comfort, build quality, and sonic performance. Now, to celebrate Sennheiser Gaming's rebrand to EPOS, the PC38X is launching in a new all-black colorway.
It's the same iconic headset, with a refined look to complement any setup. Powered by high-fidelity drivers found on Sennheiser's venerable GSP 500 and 600 headsets, the PC38X delivers vivid sonic details with an ultra-wide frequency response.
It can also be driven more easily than the PC37X, courtesy of a reduced 28-ohm driver impedance. On the exterior, a plush headband with breathable mesh-knit pads and a split design keeps you cooler and better supported for long sessions.
Both knit mesh and classic velour earpads are included, so you can choose your preferred fit. Finally, for improved compatibility, the PC38X comes with two cables: one 3.5-millimeter TRRS cable for mobile devices and consoles (no adapter required), and a split cable for PCs.
SINGXER SA-1 BALANCED HEADPHONE AMPLIFIER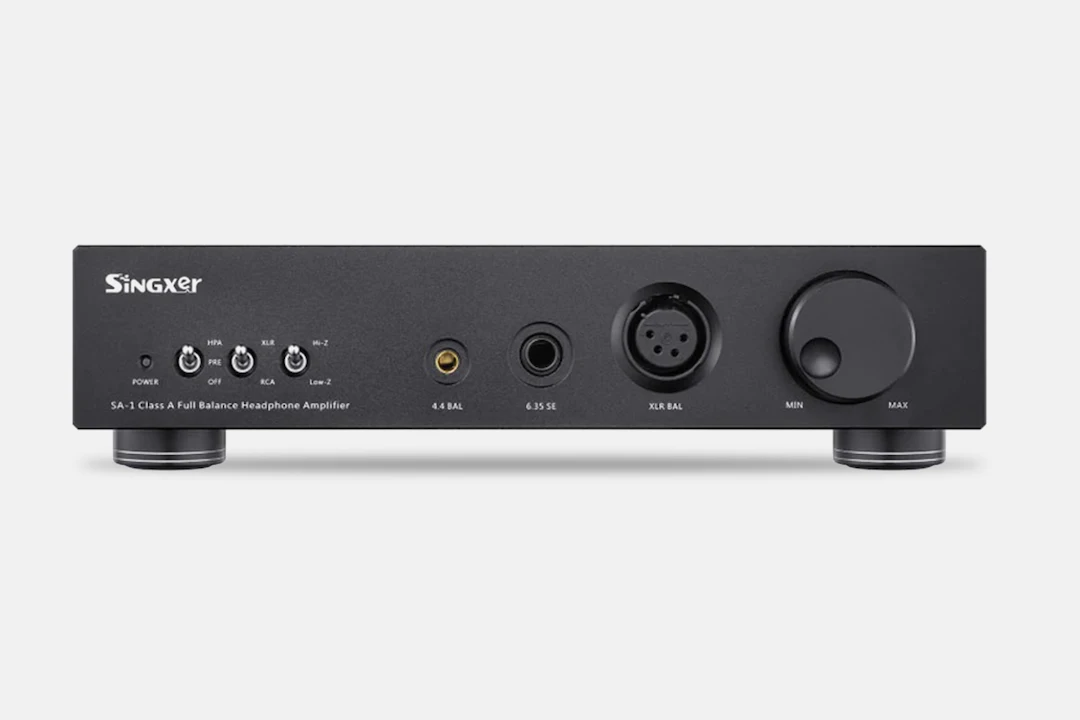 For headphones in need of classic analog amplification with modern performance, the SA-1 balanced headphone amp from Singxer is a class-leading fit. Equipped with Singxer's own custom, four-way fully discrete Class A amplifier circuit, the SA-1 is all analog—from the internals all the way to the controls.
This pure analog design delivers warm and expressive amplification devoid of any EMI interference caused by digital components, making the SA-1 loud, and quiet, in all the right ways. With an impressive signal-to-noise ratio of 126 decibels, it won't be sending your ears anything but pure signal.
And with XLR and RCA inputs alongside a wide range of outputs—including 4-pin XLR, 4.4-millimeter balanced, and 6.35-millimeter single-ended options—it's capable of handling preamp or headphone amp duties in virtually any setup.
Drop services
Drop (formerly Massdrop) provides the following services:
Product Launches: Drop partners with brands to launch exclusive, limited-edition products.
Community-Driven E-commerce: Drop leverages the power of its community to co-create products and drive demand.
Personalized Product Recommendations: Drop uses machine learning to recommend products based on a user's browsing and purchasing history.
Loyalty Program: Drop rewards its users with points for purchases, product reviews, and other engagement on the platform.
Product Discussion and Reviews: Drop allows its users to discuss products and share their experiences, helping others make informed purchasing decisions.
Drop FAQs
Here are some common FAQs about Drop (formerly Massdrop):
Drop operates on a drop model, where products are made available for a limited time, creating a sense of scarcity and urgency for consumers.
Is Drop an authorized retailer?
Yes, Drop partners with brands to offer exclusive, limited-edition products directly to consumers.
How can I track my order?
Once an order has been placed, Drop will send a confirmation email with tracking information. Customers can also track their order by logging into their account on the Drop website.
What is the return policy for products purchased on Drop?
Drop's return policy may vary depending on the product and brand. It is recommended to check the return policy for each product before making a purchase.
How can I contact Drop customer service?
Drop can be reached by email or through the Contact Us page on their website. They also have a knowledge base and community forum where customers can find answers to common questions.
How does Drop ensure the authenticity of its products?
Drop works with brands directly to ensure that all products sold on the platform are authentic. They also have a dedicated team that verifies the authenticity of each product.