About Blue Nile
Blue nile is an online jewelry store that specializes in engagement and wedding rings for women. While the brand sells its own designs ranging from diamonds, gold, silver, sapphire and pearls, customers have an option to customize their own jewelry as well. Blue nile has received a few industry awards and has been featured in notable publications such as time magazine and forbes.
This blue nile jewelry review will get into what this jewelry company is all about by looking at their bestsellers, customer reviews, promotions, and much more.
Why You Should Trust Us
Our mission is to help you make better, more informed purchase decisions. Our team spends hours researching, consulting with medical experts, gathering insight from expert professionals, reviewing customer feedback, and analyzing products to provide you with the information you need.
Overview of Blue Nile 
Blue nile was born out of a need for a less complicated way to shop for jewelry. More specifically, co-founder mark vadon went shopping for an engagement ring and had a less than satisfactory experience looking for the perfect fit. In 1999, with partner ben elowitz on board, the online blue nile jewelry store was established with the mindset that jewelry shopping can be made easier by the internet.
Blue nile's mission is to deliver high quality pieces with detailed information and adequate customer service. They're considered such a trustworthy brand that customers have even invited their jewelry experts to their wedding!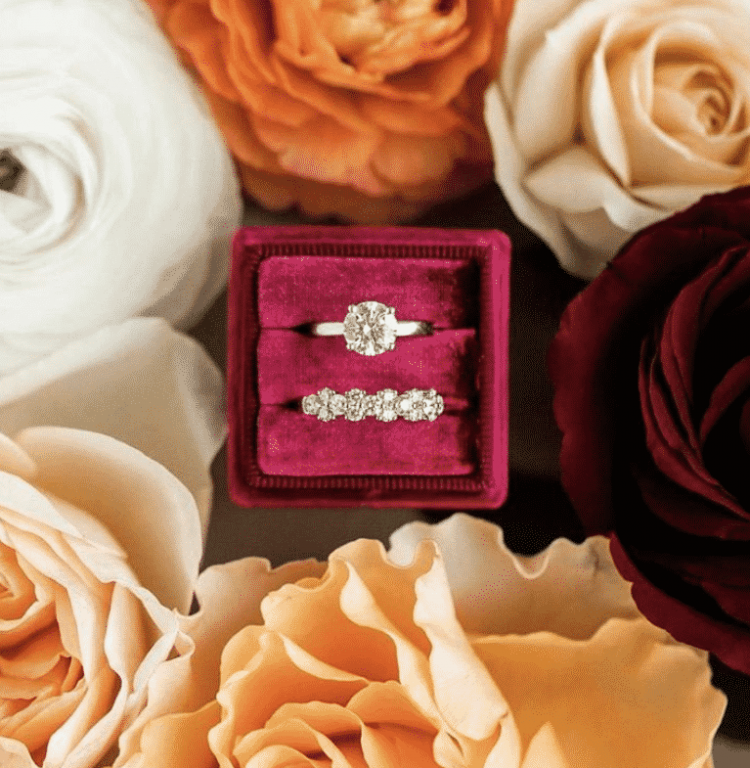 Blue nile offers handcrafted engagement rings and only sells ethically sourced diamonds. On top of that, they offer over 150,000 loose high quality diamonds. Every product is double checked, and triple checked for quality. If customers have any questions, blue nile has a team of experts 24/7 on call.
If you don't have time for a full in depth commentary, no worries. This blue nile jewelry review will go through a short list of highlights.
Highlights
Customers can price match diamonds of a competing company through blue nile's diamond price match guarantee
Engagement ring customization through the build your own ring feature on their website
Ethically sourced diamonds1
Free shipping
Free lifetime warranty
Blue nile's diamond upgrade program
Blue nile jewelry review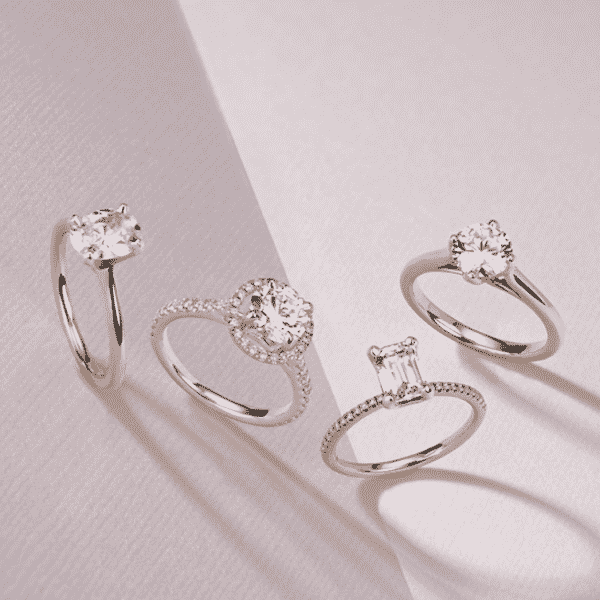 Blue nile carries an extensive collection of jewelry: blue nile wedding bands, engagement rings, standard rings, bracelets, necklaces and earrings. Customers can shop by cut or type of diamond, design jewelry, or pursue the gift category if they're in need of some suggestion. We'll take you through some of the glitz and glamour in this blue nile jewelry review by showcasing some of their bestsellers.
Diamond Stud Earrings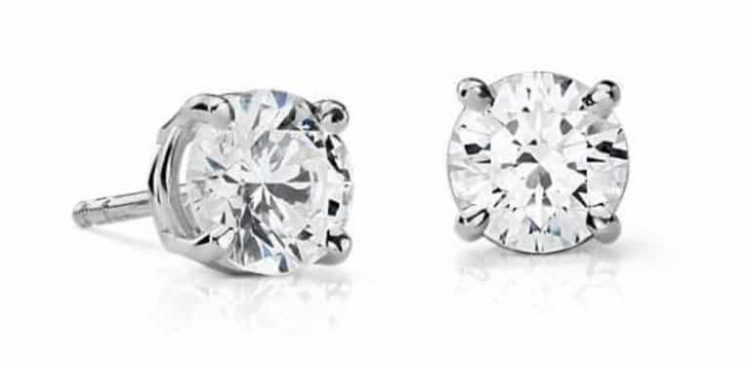 Every girl needs a pair of classic diamond stud earrings. It's practically the answer to 'am i missing something?' with an outfit that needs a bit of sparkle. These diamond studs radiate class and sophistication. They have a charming element of simplicity, adding to accompanying jewelry or an outfit without overpowering it. These earrings come in 14k white or or yellow gold, and range from .20 to 4 in total carat weight.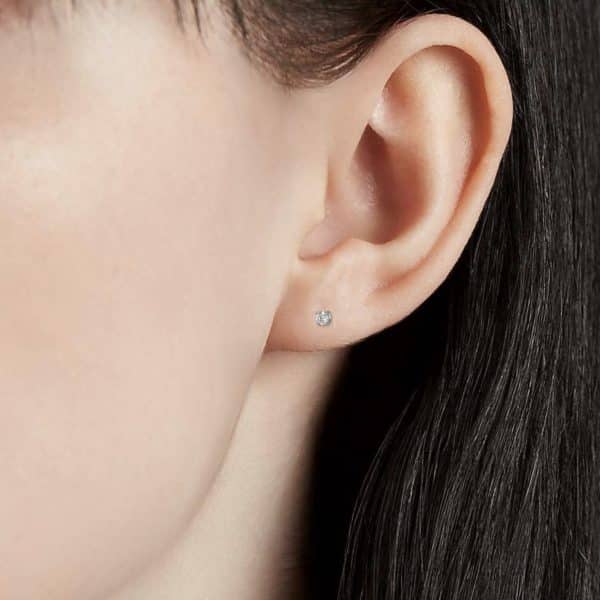 You can wear these diamond studded beauties casually with the classic combo of jeans and a t-shirt, or glam it up with the little black dress and a matching necklace. This blue nile diamonds review can gladly share the fact that you can get these earrings for a steal for $261. The original price for the diamond stud earrings is $290.
Dew Drop Threader Earrings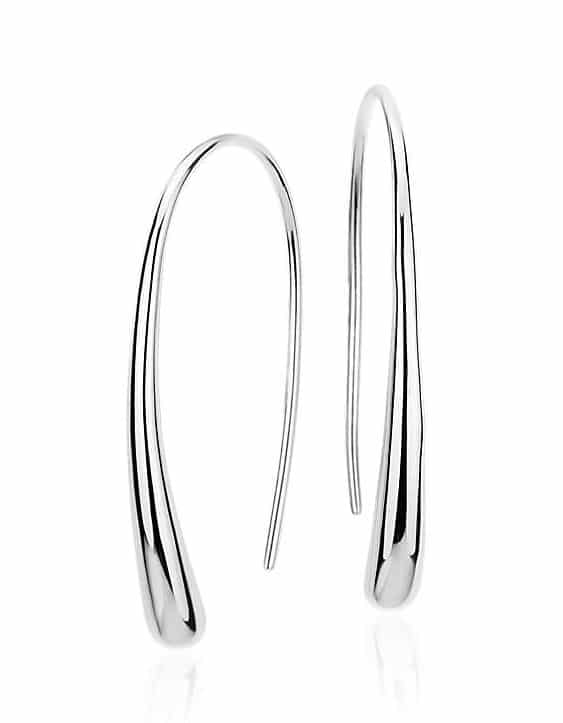 Sometimes it's not the day to sport sparkling and shiny gemstones. The search for something minimalistic but not plain can often be challenging. If you like simplicity and the alluring flash of silver, these dew drop threader earrings should definitely be in your checkout.
These unique, sterling silver earrings fasten on like the traditional hoop earring, but doesn't feature a back fastener, as it's 'dew drop' design ensures that gravity won't let them fall off.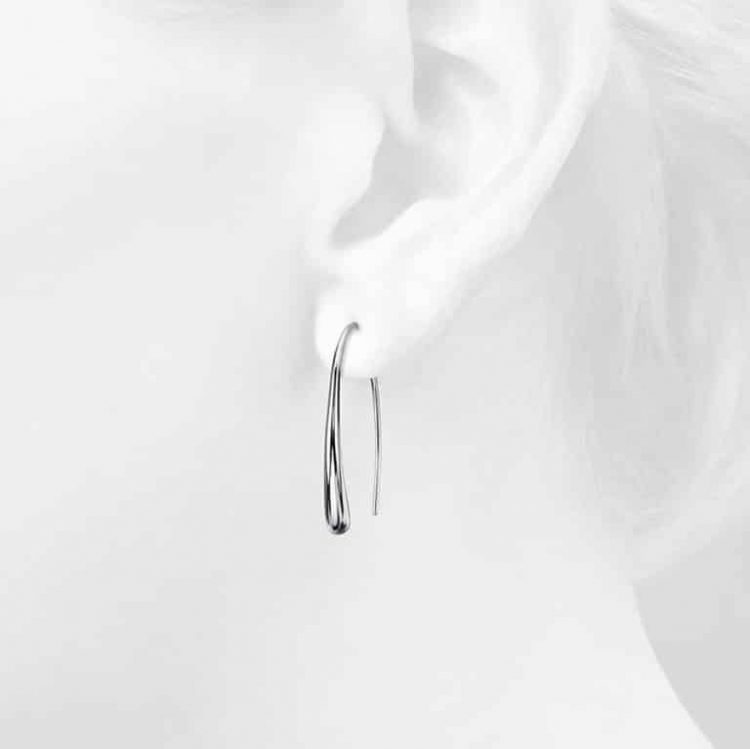 There's something beautifully avant garde about the dew drop threader earrings. The distinctive design is on par with abstract shape art, something you'd find at a city art gallery. On the topic, pair these dew drop delights with a white peasant blouse, tailored pants and a beret for that 'artistic' touch. These blue nile earrings are only $54, marked down from $60.
Amethyst Bracelet Sterling Silver
Purple is the color of royalty2. With that in mind, the amethyst bracelet sterling silver can add some queenliness to your wardrobe. Featuring minute oval amethyst gemstones framed in a knightly sterling silver chain, this beauty is for those who want to show off.
While this amethyst model is featured as a bestseller, customers can choose other gemstone designs such as blue topaz, garnet, peridot, and for some added fun, a gorgeous multi-gemstone option.
This glitzy bracelet will catch anyone's gaze from far away with its stunning design. The amethyst bracelet sterling silver is bound to be a conversation starter. Class and elegance is actually affordable in this case, as this model is marked down at $101.50, a 30% discount from the original $145 price tag.
Bar Diamond Necklace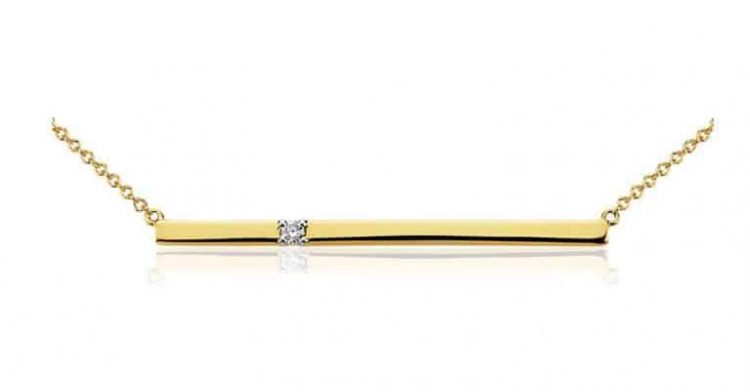 If you're in the mood to get your hands on a bar of gold, but don't want to rob a bank to do so, settle for blue nile's bar diamond necklace. While it doesn't feature a giant brick sized gold bar as the pendant, it's scaled down to a more wearable and exquisitely modest design with an added petite diamond as a minute detail. This 14k beauty comes in yellow or white gold.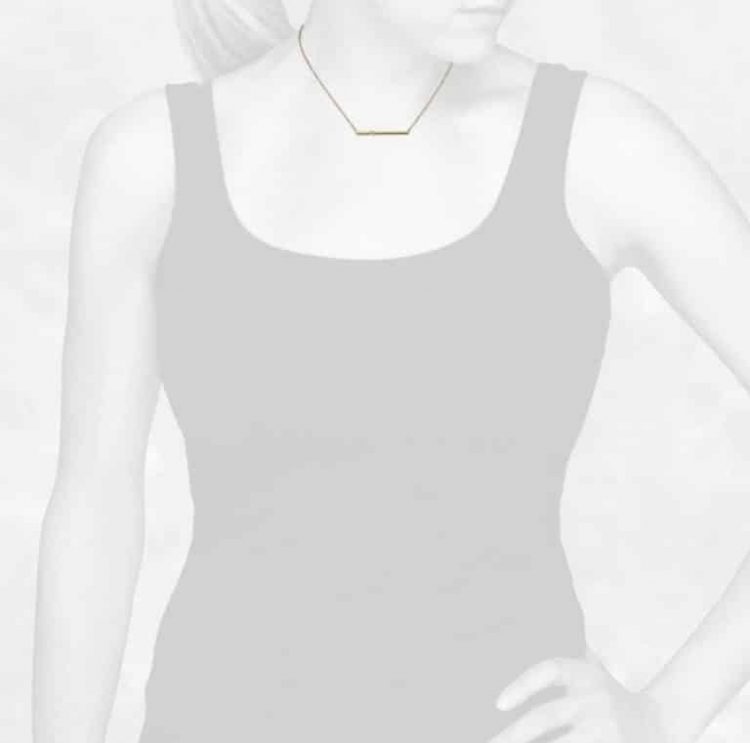 Oftentimes gold and diamond jewelry can be overpowering to wear, but this bar diamond necklace strikes the perfect balance of marvelous but minimal. Not only is this expressed in it's design, but it's price as well. Customers can purchase this bar diamond necklace for $315, which is a relatively good price than the original $450 price tag.
Diamond Solitaire Pendant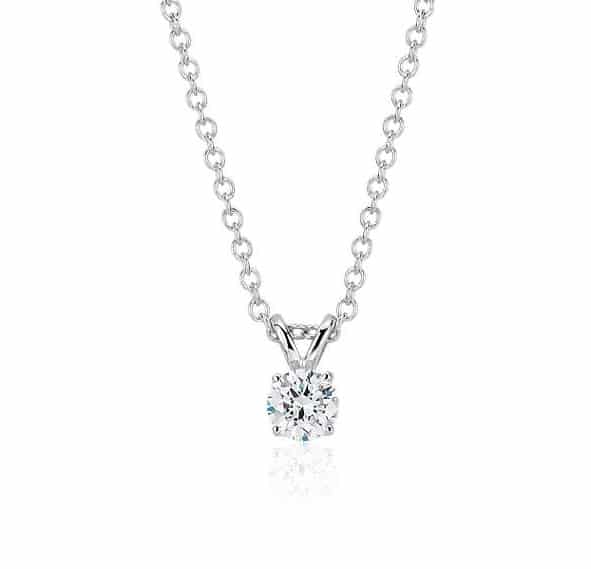 Each design and gemstone suits a distinct personality. If the diamond solitaire pendant speaks to you, choosing it is your way of saying this is me. This is my style. Featuring a dainty diamond pendant hanging from a 14k white or yellow gold cable chain, this necklace is a reminder that beauty can be defined by the simplest of things. This necklace's carat weight ranges from .25 to .75.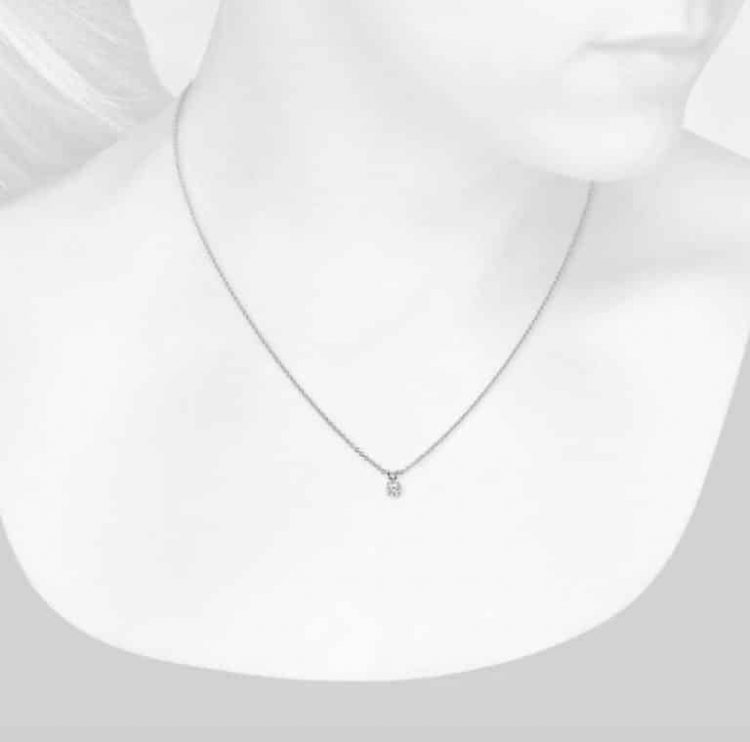 With something so preciously petite, it's best to pair this necklace with an open neckline top or an off shoulder dress for a romantic look. Actually, this diamond solitaire pendant is perfect for the ideal valentines day outfit. You can get this for $405, instead of its original retail price of $450.
Garnet Cushion Cocktail Ring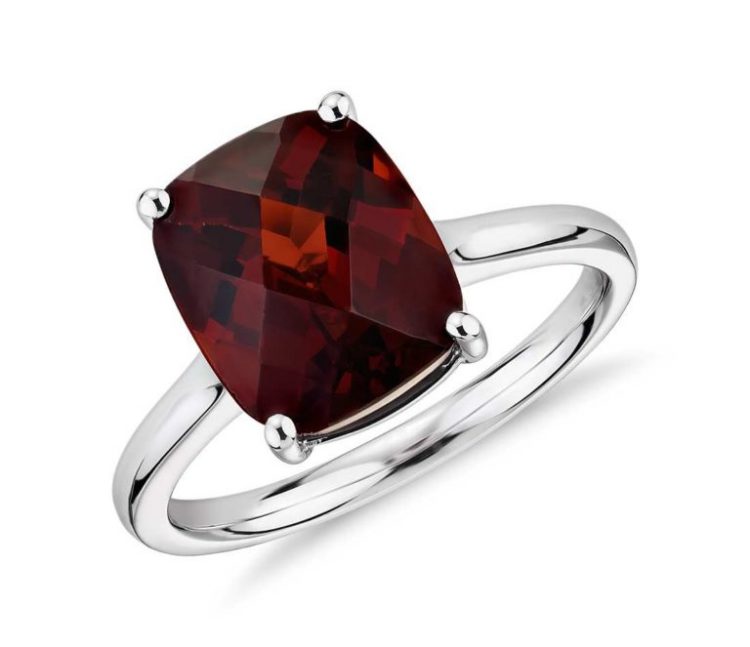 Maybe diamonds aren't your best friend, but garnets are. The garnet cushion cocktail ring is a showstopper, featuring a large gemstone set into a 14k white gold band. Garnets signify love and success. With that kind of vibe, it's hard not to seriously consider purchasing this piece.
While the garnet model is a bestseller, there are other gemstones that customers can buy such as amethyst, aquamarine, black onyx, blue topaz, citrine, london blue topaz, opal and peridot. Ring sizes range from 4.5 to 7.5. For the garnet gemstone ring, you can expect to pay $440, discounted from the original $550 price.
Blue Nile Reviews: What Do Customers Think?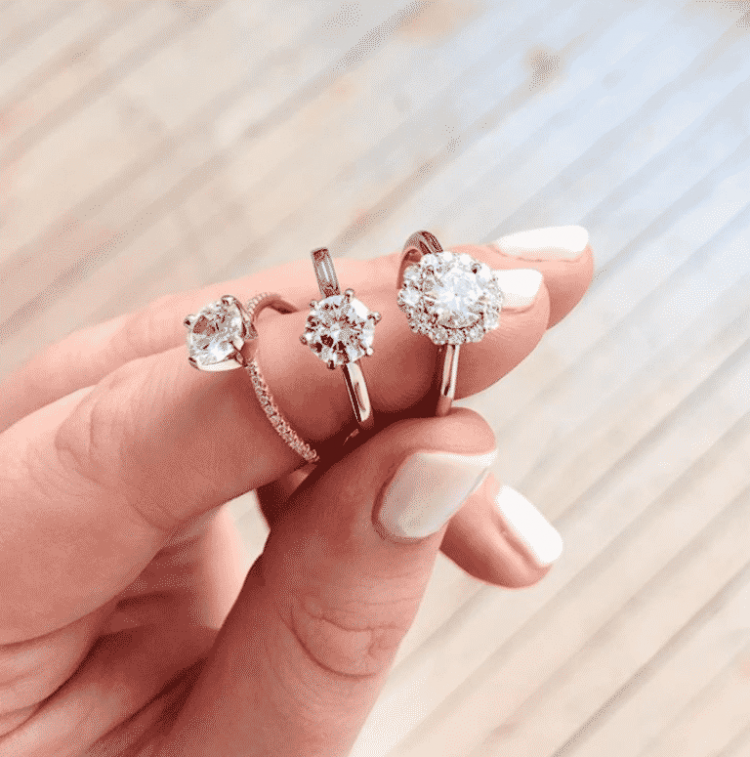 This blue nile jewelry review found mixed customer experiences on the company website and on credible review sites. On blue nile's customer rating page, there are positive reviews with customers commenting on good service, delivery, and quality of their jewelry collection. "they were very clean and sparkling. Love them? Would definitely purchase from them again," carol, a reviewer on blue nile, said. Blue nile gets a 90% rating out of 166,938 reviews on their website.
However, there are more concerning reviews on trustpilot, where blue nile has a 2.7/5 star rating, with customers detailing poor customer service and issues with shipping. Some buyers experienced rude responses from blue nile representatives, with several back and forth calls on issues with delivery and refunds. Keep in mind though, that this rating comes from only 33 reviews.
As of recently, the better business bureau lists 40 complaints related to blue nile. Issues of bad customer service continue with added complaints of poor quality gemstones breaking or falling off and issues with refunding orders. While this isn't the greatest news, blue nile has a bbb rating of a+, which is very difficult to achieve. Perhaps the broken gemstones were manufacturer defects.
Is Blue Nile Jewelry Worth It?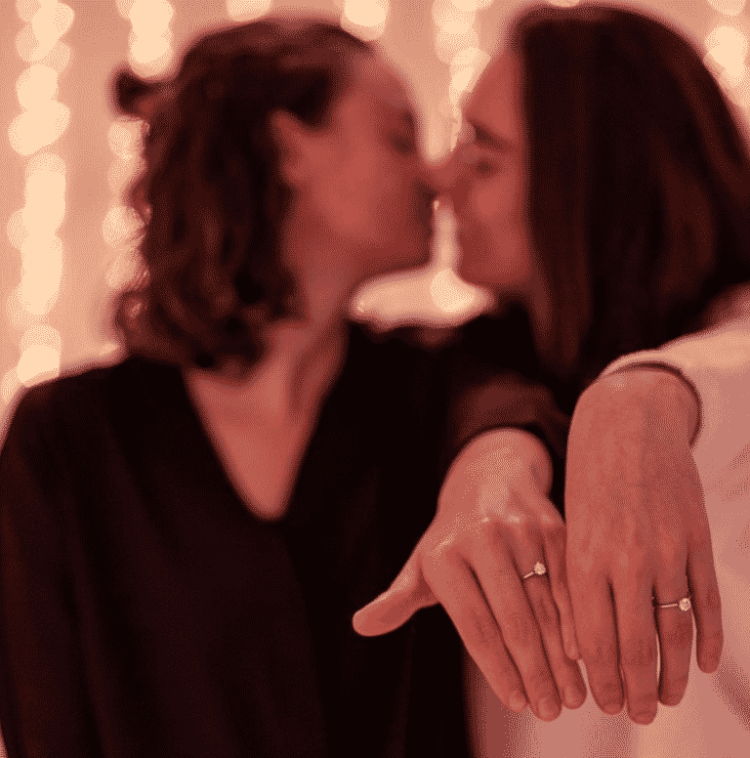 This blue nile jewelry review loves the fact that blue nile rings are ethically sourced, and that customers have an option to build their own custom rings and jewelry. There were some negative experiences reported (a little over 70 on trustpilot and bbb together), but this is insignificant compared to over 166,000 positive reviews. The vast majority of customers love their jewelry.
Blue nile is definitely a trustworthy brand, and though there's a small chance you may have issues, it's more likely that you'll enjoy the jewelry. Are blue nile rings good quality? With the exception of what seems to have been manufacturer defects, yes. This blue nile jewelry review gives the company a thumbs up.
Blue Nile Promotions & Discounts 
This blue nile jewelry review found a few ways that customers can save money on their website. As of lately, there is a blue nile discount code, where buyers can input fall2020 for a 20% discount when applied at checkout. Additionally, customers can enjoy $38 off when registering for a newsletter subscription. For this fall, there is a 30% blue nile sale on selected jewelry pieces.
Where to Buy Blue Nile Jewelry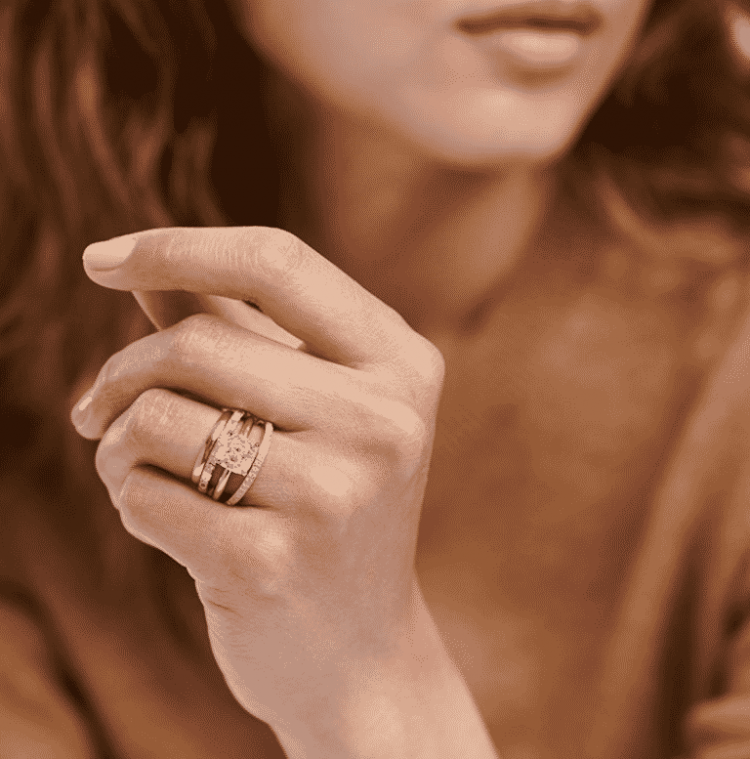 Blue nile rings and jewelry can be purchased through their website, bluenile.Com. In terms of a blue nile store, customers can makes their purchases in person at these retail locations (but not limited to):
Blue nile new orleans
Blue nile memphis
Blue nile dc
Blue nile seattle
FAQ
Blue Nile Ring Sizing
The company has a good information page on how to find the perfect ring size for your partner. Customers can order their free blue nile ring sizer, or take a look at their blue nile ring size chart, in which this blue nile jewelry review will provide: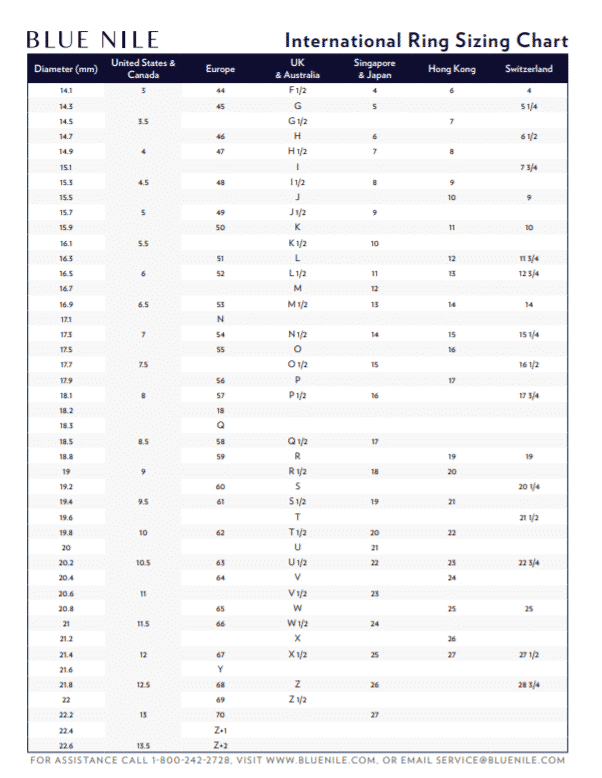 Blue Nile Credit Card
Blue nile aims to take the stress away from jewelry shopping by offering the blue nile credit card. Through this blue nile financing program, it offers customers flexibility to pay over time. Benefits when signing up for this card include convenient payment options, no annual fee, and special access to cardmember only offers and promotions. There are three options to the blue nile credit card, which you can easily find on bluenile.Com.
Blue Nile Shipping Policy
This blue nile jewelry review is happy to say that blue nile offers free shipping. There are 3 shipping methods: fedex ground for orders under $500; fedex 2day for orders $500-$1000; fedex priority overnight for orders $1000 and over. There is also fedex priority overnight with saturday delivery, which is the only shipping method that is charged.
Blue nile ships internationally. For certain jewelry pieces, there is a list of expected shipping times on their website. Customers will receive a tracking number to locate where their packages are.
Sales tax is only collected on orders within the united states. Purchases are packaged discreetly and securely, so you don't need to sweat about giving away your surprise. Within each order there is an appraisal certificate and gia diamond grading report.
Blue Nile Return Policy
Blue nile offers free returns, where customers can return and exchange items within 30 days of shipping. For items valued over $2,000, there are certain conditions in which some products are not eligible for return:
International returns
Non-usd currencies
Item(s) shipped over 30 days ago
Individual purchases over $2,000
Exchanges, repairs, or resizing
Items that became damaged or defective after delivery
Engraved items (rings excluded)
For items priced over $2000, customers are encouraged to contact blue nile's customer service. The blue nile website has a portal and information page on how customers can process their returns.
Contact Blue Nile  
If you have any questions that this blue nile jewelry review may have left out, you can contact the company through:
Live chat on their website
Phone: 1-800-242-2728
Email: service
@bluenile.Com