It's time to gear up your wardrobe for the cooler weather because fall will be here before you know it. One of the fashion categories i get most excited about during this time of the year is boots. I think it's so important to invest in a high-quality pair of boots because they can take your wardrobe a long way. For instance, i love using boots to transition my favorite summer pieces into fall – and to keep my legs covered when i'm not in the mood for jeans.
If you guys have followed me on my blog or instagram for a while now, then it's no secret that over-the-knee boots are my absolute favorites. They've been a must-have in my wardrobe for years now and my most worn pairs are by stuart weitzman. I love that they're so classic and fit like a glove, yet they're also trendy enough to make a statement. You'll often find me pulling them over skinny jeans or pairing them with sweater dresses and mini skirts. Since you guys are always asking me about shoe recommendations in the fall and winter, i wanted to put together a full guide to my favorite boots.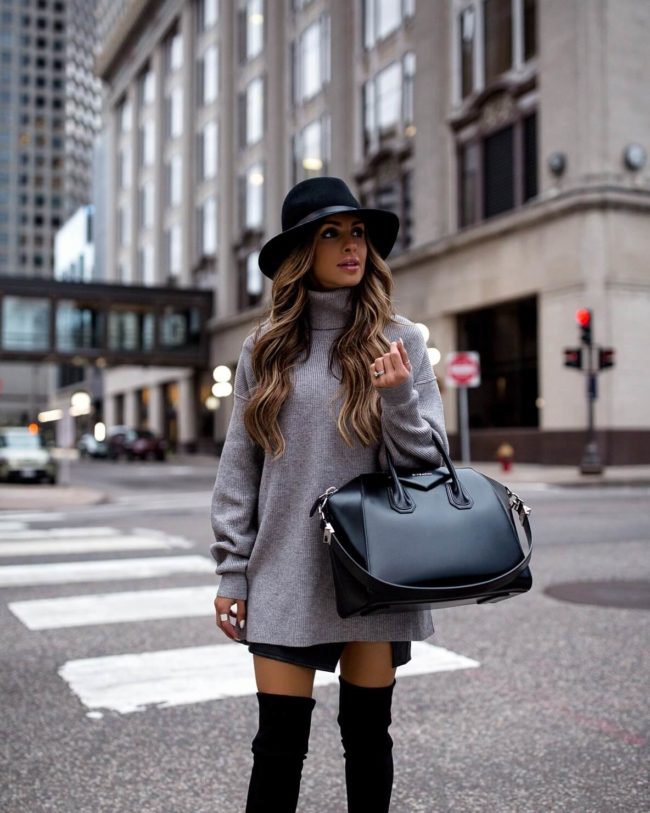 How does sizing run…
I own several pairs of the stuart weitzman over-the-knee boots, including the highlands and darla. (the darla's have sold out, but are very similar to this pair). I felt that they were true to size on me. I recommend going to try them on in-stores with socks so that you can get your exact fit.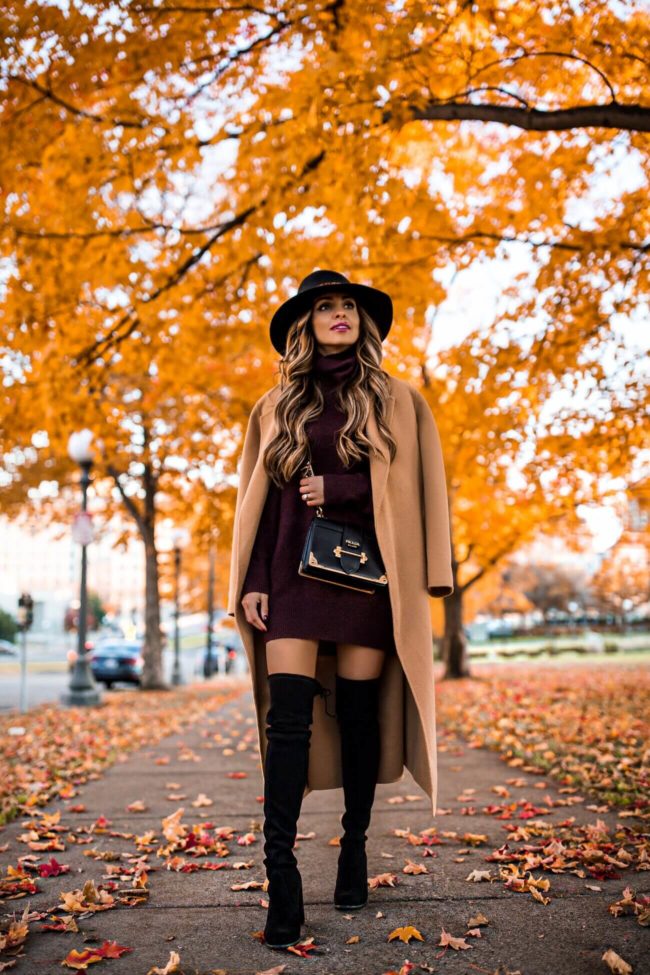 How does the shaft fit…
Stuart weitzman over-the-knee boots are available in a variety of styles and three different widths that allow you to find your best fit. You can purchase them in narrow, medium, or wide. Narrow is best for those of you with thinner calves, especially if you plan to wear them withouts pants tucked in.
The stuart weitzman over-the-knee boots i own are all pull-on styles with leather ties at the back in medium width. This was the best width for me even though i have narrow calves because they fit perfectly with jeans tucked in and are only slightly loose on bare legs. Keep in mind that the boots are made of stretchy suede, which means they can accommodate a range of calf widths and sizes comfortably. Overall, the fit is by far the best on the market.
Are they comfortable…
As i mentioned above, the boots are made of a suede material that's backed with lycra, so they fit like a legging and are super comfortable the minute you slip them on. They're also fully lined with a silky material that helps keep your legs warm. The shoe itself is super comfortable even when you wear them for the first time. I even found the highlands to be pretty comfortable despite having a higher heel.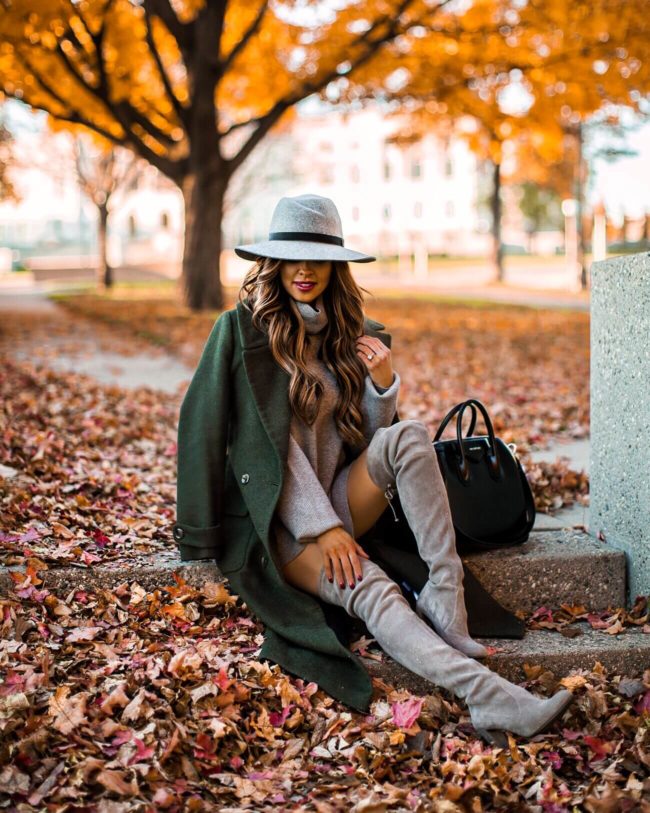 Are they worth the price…
Over the years, i've tried my fair share of over-the-knee boots, but none compare to the stuart weitzman boots. The price tag is not for the faint of heart, but is totally worth it to me. I've struggled for years to find high quality tall boots and had my eyes on these since they came out. When i finally tried them on, i knew i had to have them because they fit so well and felt so comfortable. I've since purchased multiple pairs and wear them regularly throughout the year. You'll often find me pulling them over a pair of skinny jeans or with a sweater dress because they're surprisingly warm. I treat mine every few months with a suede protectant spray and keep them in the dust bag when i'm not wearing them. They've held up incredibly well and i know i'll continue to get more wear from them.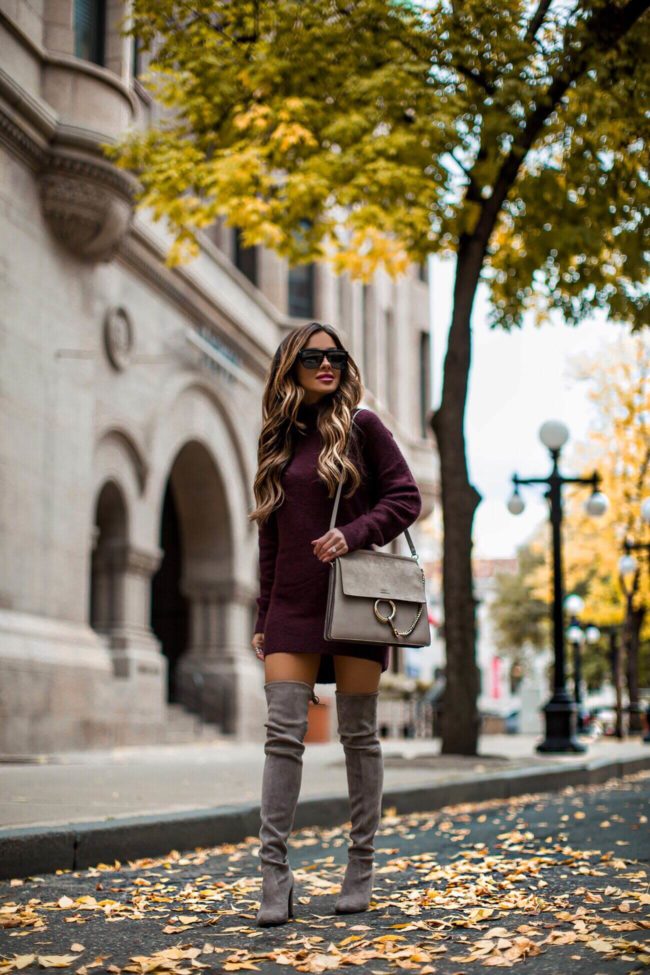 Which style to buy…
Stuart weitzman over-the-knee boots are available in various heel heights and styles, making it so difficult to narrow down your option to just one pair. However, i would recommend looking at your lifestyle and picking one that would give you the most use. If you live in a city where you're always walking like nyc, then the lowlands probably make the most sense. If you want a bit more height, then the tielands might be a better option.
I first purchased the highlands because i loved the higher heel. They look dressier compared to the other styles and also add great height. Over the summer, i picked up the darla boots from the nordstrom sale and really appreciated the the chunkier and lower heel – that made them so comfortable and easy to wear. At the end of the day, i think it really depends on how often you plan on wearing them. A lower heel is definitely better for every day wear.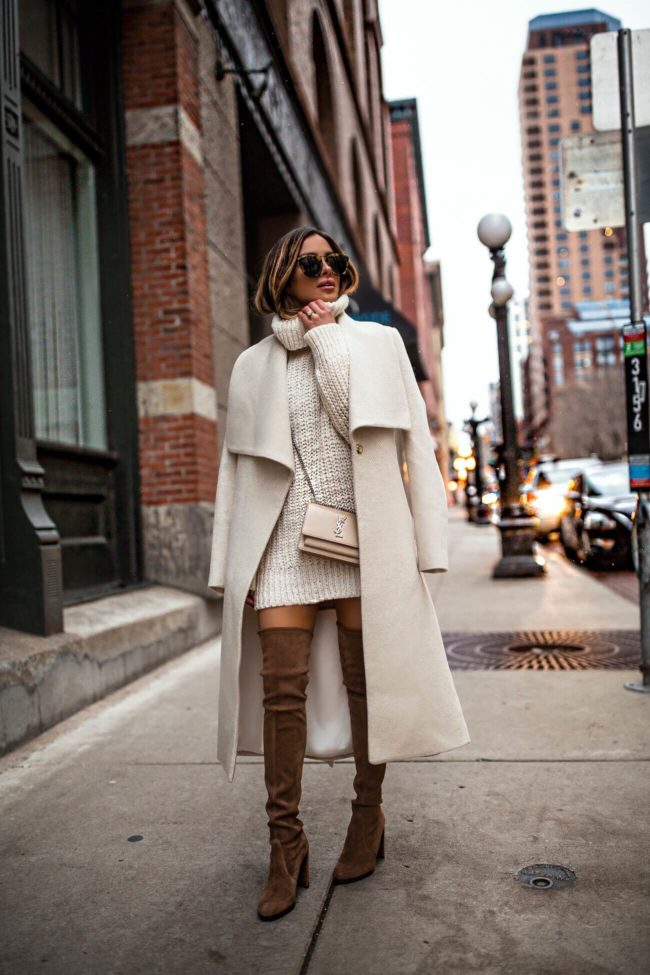 Which color to buy…
I own these boots in black, brown, and gray – and i love them all. However, i probably get the most wear out of my black ones just because they're so easy to throw on with any outfit. Gray and brown are also great for that reason, but black definitely feels dressier for special occasions that pop up in the winter. I now own two pairs of black over-the-knee boots from stuart weitzman.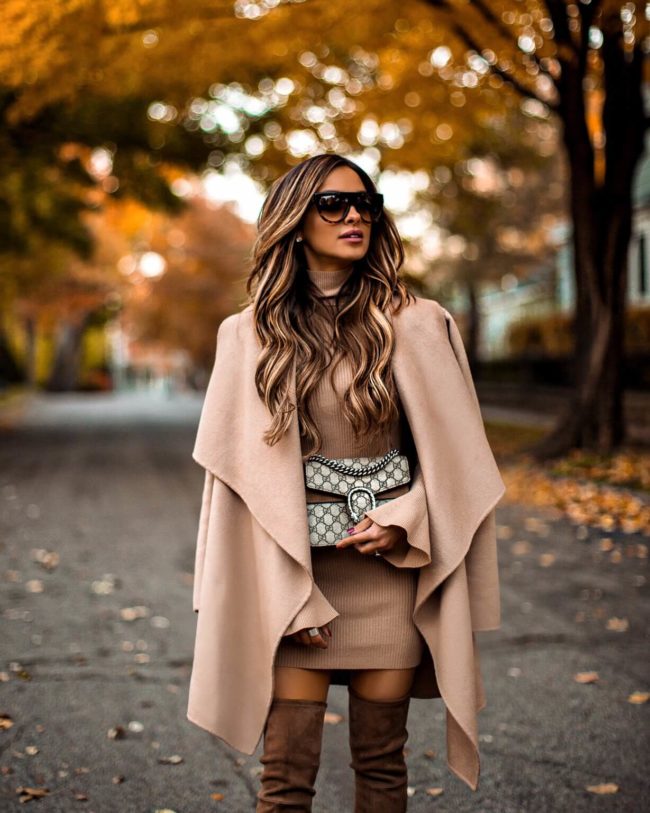 Where to get them on sale…
Believe it or not, these boots do go on sale! I just found a few on the outnet and zappos, including the highlands in black here. You can also check out the stuart weitzman website, saks off 5th, and ebay. I also recommend keeping a lookout for the nordstrom anniversary sale, black friday and after-winter deals since many retailers will be running specials on many of these styles.