Vmware is a company that specializes in virtualization technology. Virtualization is a method of creating a virtual version of something, such as a operating system, a storage device, or a network resource. The goal of virtualization is to make it environments more flexible and efficient by abstracting resources from physical hardware and allowing them to be shared and managed in a more efficient way.
Vmware's flagship product is vmware vsphere, a data center virtualization platform that allows it administrators to create and manage virtual machines (vms) on a single physical host. Vsphere includes a number of tools and technologies that allow it administrators to manage and optimize the performance of their virtualized environments, such as vcenter server, a centralized management tool, and vmotion, a technology that allows vms to be moved between hosts with no downtime.
Vmware also offers a number of other products, including vmware workstation and vmware fusion, which are used for developing and testing software on multiple operating systems on a single pc, and vmware horizon, a solution for virtual desktop infrastructure.
Vmware's virtualization technology is widely used by businesses of all sizes to reduce it costs, improve efficiency, and increase the flexibility and scalability of their it environments.
How Much Does VMware Fusion Cost?
The cost of vmware fusion depends on the version and the purchasing options you choose.
There are two version of vmware fusion available: vmware fusion (standard version) and vmware fusion pro (professional version).
The standard version of vmware fusion (for personal use) cost $79.99 for a perpetual license and $49.99 for an upgrade. This version allows you to run windows, linux, and other operating systems on your mac, in addition to providing basic virtualization features, such as the ability to create and manage virtual machines.
The professional version of vmware fusion cost $199.99 for a perpetual license, and $149.99 for an upgrade. This version includes additional features, such as:
The ability to connect to vsphere and vcloud air
Advanced network controls and options
The ability to create and run restricted virtual machines
Support for development and testing, and more.
Additionally, some users have the option of subscribing to the vmware fusion pro, which is offered at $130 per
year and it includes the most recent updates, support and also the upgrades.
It's worth noting that the cost of vmware fusion doesn't include the cost of any operating systems or applications that you may want to run on the virtual machines that you create.
What Platforms Does VMware Support?
Vmware vsphere: vsphere is a data center virtualization platform that supports a wide range of operating systems, including windows and linux, as well as other unix-based operating systems, such as solaris and aix. It also supports a wide range of hardware platforms, including x86, amd64, and intel64.
Vmware workstation: workstation is a desktop virtualization platform that supports windows and linux operating systems as guests, and runs on windows and linux as host.
Vmware fusion: fusion is a mac-based desktop virtualization platform that allows you to run windows and other operating systems on your mac. It support windows and other operating systems as guests, and runs on mac as host.
Vmware horizon: horizon is a virtual desktop infrastructure (vdi) platform that supports a wide range of operating systems as guests, including windows, linux, and macos, and can be deployed on a variety of platforms, including vmware vsphere, vcloud director, and aws.
Vmware cloud: it's a multi-cloud management platform, that support various cloud environments such as aws, microsoft azure, and the google cloud platform.
Vmware also supports various technologies and protocols to connect, manage and secure the environments, such as vsphere apis, vcenter server, and vcenter orchestrator and more.
Vmware is also constantly expanding its support across different platforms, technologies, and environments, as it seeks to provide the most comprehensive virtualization solutions for its customers.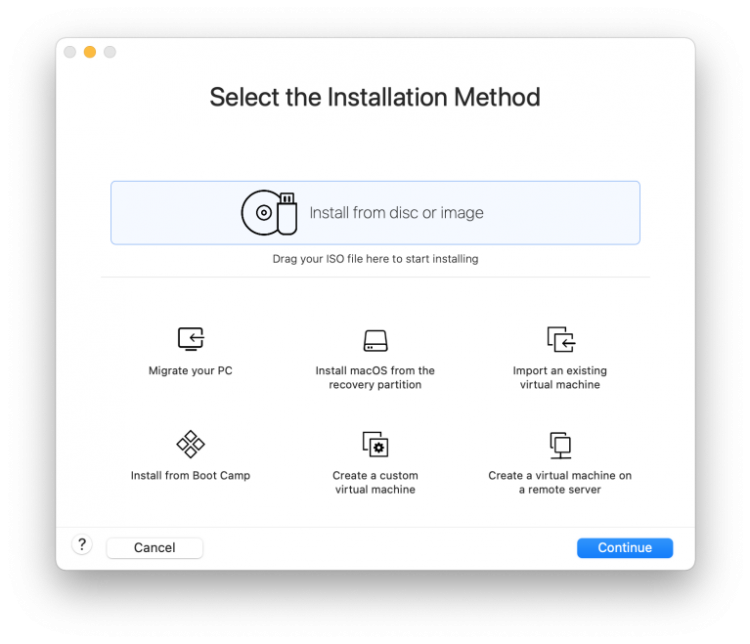 Parallels desktop is currently the only practical virtualization choice for devices running on apple silicon. However, it isn't seamless to use either because parallels can only run arm-based operating systems; you are thus limited to the arm-based version of windows (which is also available only as a developer preview). If you know you need to run an intel-based version of windows or another os on your mac, just hold on to your intel-based mac because vmware fusion and parallels simply work better on those machines.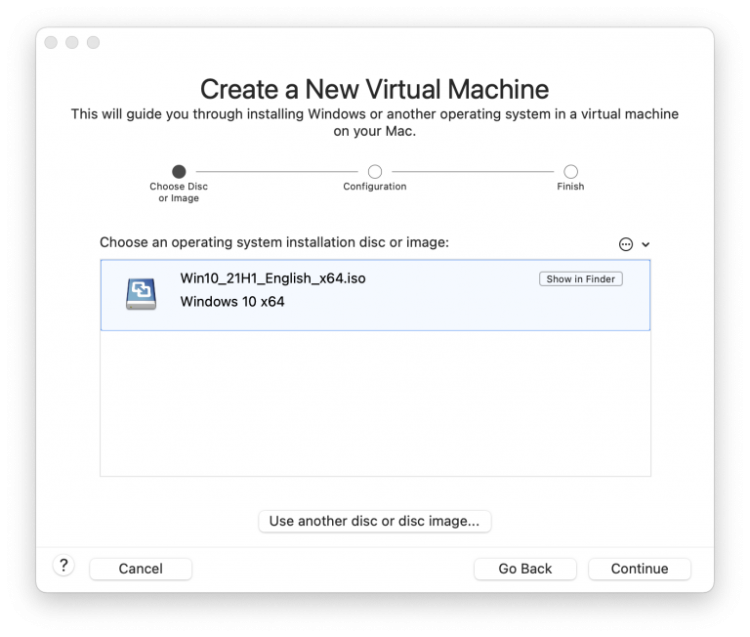 Getting Started With VMware Fusion
Getting started with vmware fusion is a straightforward process that involves the following steps:
Purchase and download vmware fusion: you can purchase vmware fusion from the vmware website, and then download and install the software on your mac.
Create a new virtual machine: once vmware fusion is installed, you can create a new virtual machine by selecting "new" from the "file" menu. You can choose to install the operating system from an installation disc or iso file, or use the easy install feature to automatically download and install the operating system.
Install the operating system: after you've created the virtual machine, you'll need to install the operating system. This can be done by following the prompts on the screen, and inserting the installation disc or iso file when prompted.
Configure the virtual machine: once the operating system is installed, you can configure the virtual machine by adjusting settings such as the amount of ram and disk space allocated to the virtual machine. You can also configure network settings, such as the type of network connection and the ip address.
Power on the virtual machine: when the virtual machine is configured, you can power it on by clicking the "power on" button. This will start the operating system and allow you to start using the virtual machine as if it were a real computer.
Use of shared folders and unity mode: vmware fusion also offers features such as shared folders, which allow you to share files between the host and guest operating systems, and unity mode, which allows you to run windows applications in a seamless mode on your mac.
By following these steps, you can easily get started with vmware fusion and start using a virtual machine on your mac. Additionally you might need to check the system requirement and compatibility before installing the software.