I recently booked return flights from amsterdam to cape town with travelstart. They compare flight ticket prices with all of the major airlines. They also search several route options. I find this really handy because it means i do not have to cheap ticket prices with each individual airline.
I chose a route that went from amsterdam to cape town via london. This route required me to change airports in london. I would fly from amsterdam to london heathrow and then transfer to london gatwick for my evening flight to cape town. This was no problem for me because there was plenty of time between the flights.
In fact, i really liked this idea because the amsterdam to gatwick flight was early in the morning and the heathrow to cape town flight was late in the evening. This would give me a full day of sightseeing in london!
Later that day a good friend of mine said they really wanted to visit cape town and they wanted to join me on my trip. Unfortunately, due to their work commitments, they could not afford to take off the extra time for the layover in london, but we really wanted to fly together. Having just booked my flights, i thought it would be impossible to change them without paying a huge penalty. It would not be a big deal if we had to fly separately, but of course, it would have been more fun to fly together.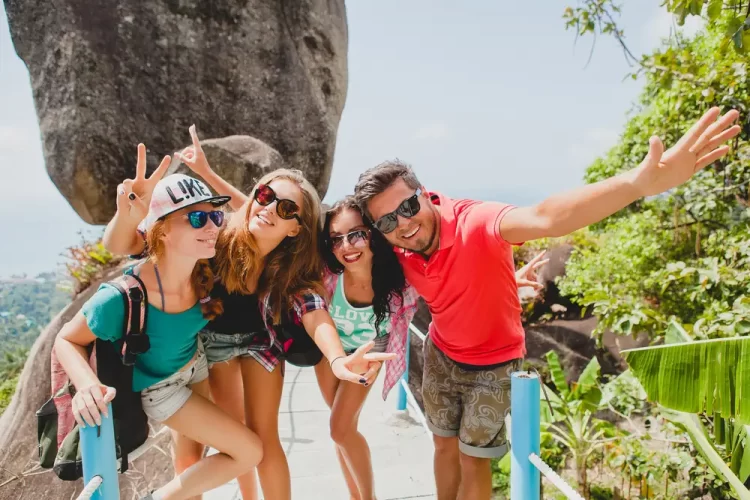 Although my flights were with british airways, travelstart issued the tickets and manage the booking. So i phoned travelstart and explained my situation. I was expecting them to say "i am sorry sir, but you booked a non-changeable, non-refundable ticket". In fact, it was the total opposite. The travel assistant was really helpful and it was easy to change my booking to a direct flight from amsterdam to cape town, without any penalties! I could not believe my luck. Of course, i had to pay slightly more for the new flight, because it was direct.
This experience was really surprising to me. I have booked flights through many different flight comparison websites. On one particular occasion, i had a nightmare experience with an online flight comparison site. I really needed to change a flight that was coming up soon. For love nor money, i could not get hold of them. They had several of phone numbers for various countries, but they all went to some kind of an automated recording, saying i was next in line and i should continue to hold. I even ended up taking out a skype worldwide subscription because of the amount of time i was spending on the phone trying to speak to someone. It was crazy. Of course, i tried emailing them, but no one responded. Less than 24 hours before my flight, they responded to my email and said that i was unable to change my booking because it was too close to my time of departure.
That's why i was so pleased when i got through to travelstart on my first attempt and i was able to sort out my old booking and make a new booking all in one go!
My friend and i still managed to book really good value flights from amsterdam to cape town and we were able to travel together. I didn't get my day in london though. That will have to wait until next time. Thanks, travelstart for being awesome!