There's a fine line between being in the moment and being too late that leaves little to no room for error. Thus, the peak design everyday backpack 30l stands up to the occasion to defy extremities, demonstrating durability, accessibility and versatility that you don't have to compromise on.
The peak design everyday backpack 30l excels in accessibility, durability and versatility. Designed to be secure yet not buried under countless compartments, it makes the inner bag accessible from most fronts. Swing your bag to its side while on your back. Unzip the compartment for full-bright visibility, or lift the maglock lid by pulling down and out for access from the top.
Functions, Compartments and Features
When it comes to pulling out my drone or my mirrorless camera, this is one of the best in the business. Like a standoff, i can quickdraw my camera from the everyday backpack with such ease, that it leaves photographers reaching deep into the abyss of unorganised backpacks. It's a fast, quick backpack that lets you carry on walking while sifting through your gear. This works because the shoulder straps can adjust at will for a tight or loose fit. For those that want to keep on the move and explore the wilderness, this backpack is agile.
This thing is waterproof and really durable. I've been through heavy downpours, gusty winds and bitter colds and its withstood them all. I've always felt confident with my gear secure and organised even when hiking or jogging – i've also had no problem putting this down on rocks, sand, grasslands… even accidental puddles of water. The bottom layer has extra padding and a more durable texture as you find yourself placing it down from time to time.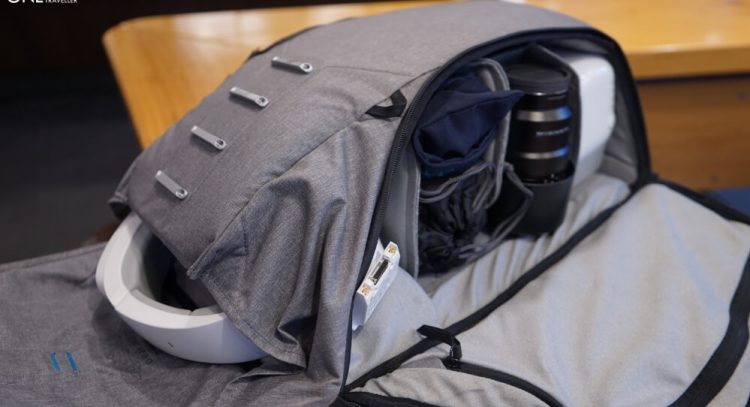 For storage, it has smart compartments and pockets built away from the main compartment while accessible in their own right. Unzipping the internal portion of the sides reveal different sized slots fit for camera batteries, drone propellers, hard drive or a notepad and pen. The left side of the peak design everyday backpack 30l contain 2 medium pockets and 2 large pockets, while the right side exchanges these for 3 small pockets and 2 medium, but long pockets. The range of pockets leave a lot to the imagination in what it can fit.. Trust me, it can fit most things without the bulk.
In terms of materials, you'll find no detail amiss – the inner materials are strong, but soft and relatively smooth to the touch. The zippers are rugged for the most aggressive of motions, with the exterior ones presented in a leather trim. Though not the most secure when it comes to anti-theft features available, it does enough to resist any attempts by locking the outer zippers to corner loops to deter. Enough for you to spot it and react before anything is taken which is a plus.
Pack Plenty Effortlessly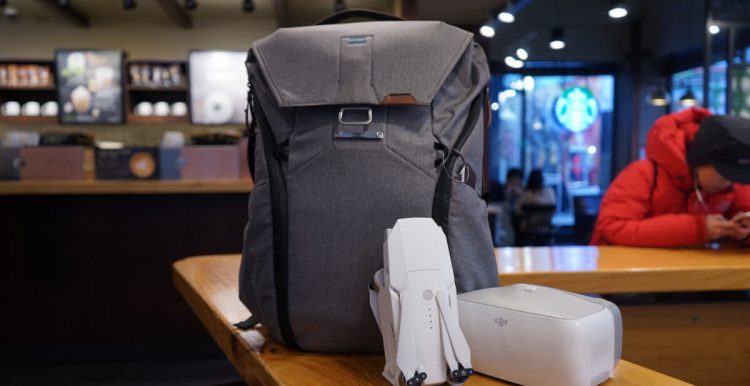 It's always difficult to find the right balance between something accessible yet secure minded as design tends to result in compromises. I found peak design made a sound decision as i've taken my peak design everyday backpack 30l in the crowded streets of kowloon in hong kong with no worries whatsoever.
The main maglock mechanism looks simple, but embodies that same balance between access and security. An added layer to opening the top lid makes it a little more secure yet easy to open at will. It allows 4 levels of expansion at the top when you need to really pack your backpack up (which i've also done a few times).
A crumple zone of sorts allow that extra expansion at the top when needed, and crumple inwards when not. It works well though find really packing it exposes items where the lid is stretched beyond coverage. These are rare exceptions but did leave me a bit more conscious of pushing it to the limit.