Traveloka is an online travel booking platform focused on southeast asia. Founded in indonesia in 2012, it has grown rapidly and now competes with industry heavyweights like skyscanner, momondo, trivago, kiwi and cheapoair.
In addition to flights and hotels, traveloka provides experiences (such as tours, theme parks, museums, etc) and airport transfers, making this a one-stop shop for travellers.
If you're travelling to indonesia, this platform does so much more – find restaurants, book rental cars, and even find local trains and buses. For example, a 6-seater van in bali costs as little as rp192.000 (au$19.55) per day including a driver – no need to haggle! Perfect for diy day tours.
Ok, want a quick overview of traveloka? Here's a 96-second vid…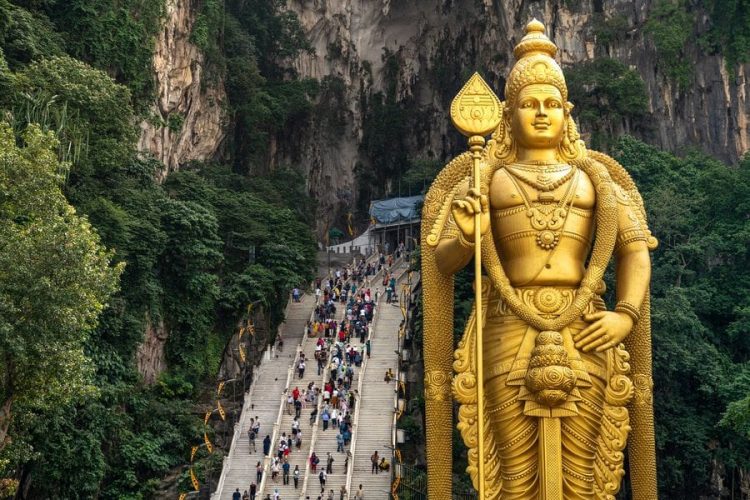 Why Traveloka?
If you want to go on a vacation in southeast asia, at the very minimum you have to book a flight and hotel. Traveloka makes this easy. But it's when you go beyond that the platform really shines.
The search user interface is ultra clean and intuitive. Icon designs are sensible and subtle animations add polish. I've got a pretty keen eye when it comes to web-based user interfaces, and this site is one of the best i've seen in a while. Traveloka focuses on the key information you need at the time, without all the annoying clutter and upselling gumf that other travel sites inflict on users (i'm looking at you, booking .Com).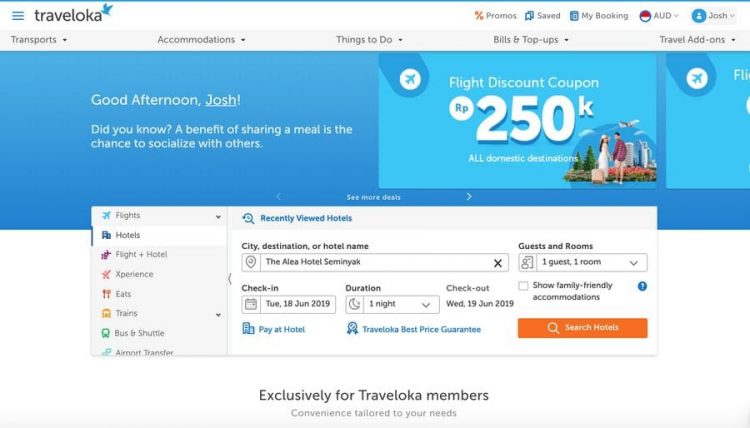 Range of inventory for flights and hotels is very good. I like that traveloka include several smaller airlines that other otas (like skyscanner) miss. So, it's possible to pick up golden nugget bargain flights – especially within indonesia. However, i did find a couple holes, so doing a backup search on a larger flight search engine isn't a bad idea.
Need a little inspiration? Here's a few popular flight destinations for australians: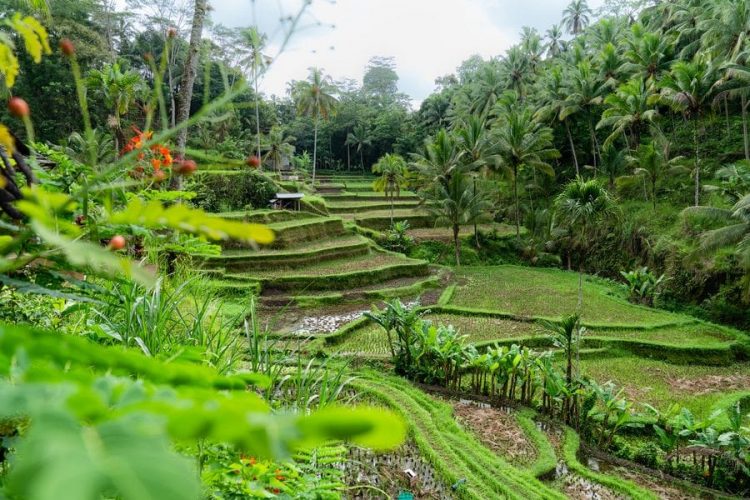 The most pressing question you're probably asking is how does traveloka compare on price? Overall, my tests indicate prices are very reasonable. I ran comparison flight searches on traveloka and skyscanner. On apple-for-apple comparisons, 4 times out of 5 traveloka came out either the same price or slightly cheaper. Savings ranged from a few dollars up to au$10 per ticket.

I also ran comparison hotel searches on traveloka and booking Com. The majority of the time, traveloka came out slightly cheaper as well – on average by about 5% even with my "genius" discount rate from booking Com.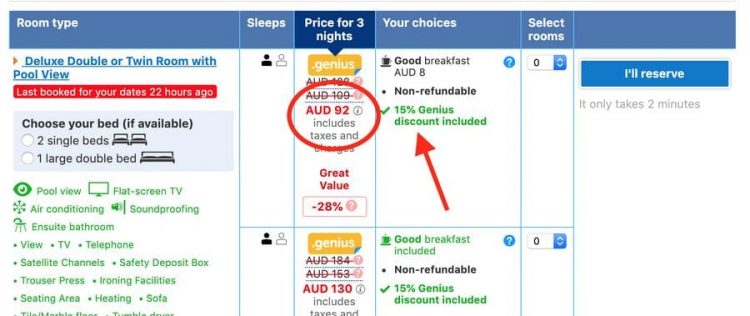 I put the attraction prices to the test as well. 1 adult pass (international visitor) at waterbom bali costs rp.535,000 (au$54.40) on the official website, however traveloka offers it for rp.481,500 (au$48.97) – 10% less. Category c seats for the devdan show in bali cost rp.520,000 (au$52.75) on the official website or just rp.180,000 (au$18.25) on traveloka. A 65% saving!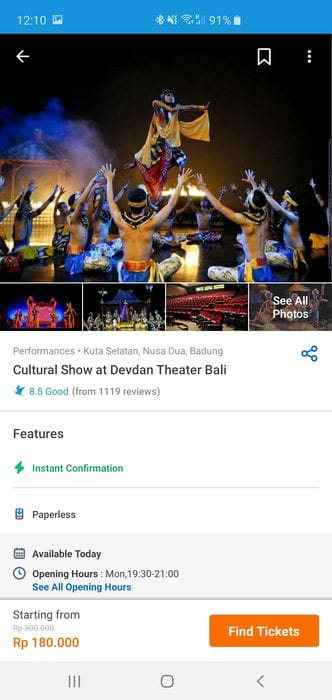 If you're a bargain hunter travel planner like me, you'll love the price alerts tool. These can be configured for email or push notifications, so just sit back and wait until that flight price drops and you can pick up a real bargain. What is especially cool is that it is possible to set a budget (per person) so you don't get notifications over a specific price point. Alerts can also be filtered by travel time and number of stops.
Sometimes it can be hard to decide where you want to go on vacation, so find a little inspiration in the promotions area. These include time-sensitive discounts, coupon codes and combo offers. Note that they vary from region to region – take a look at indonesia (many more options), malaysia or thailand.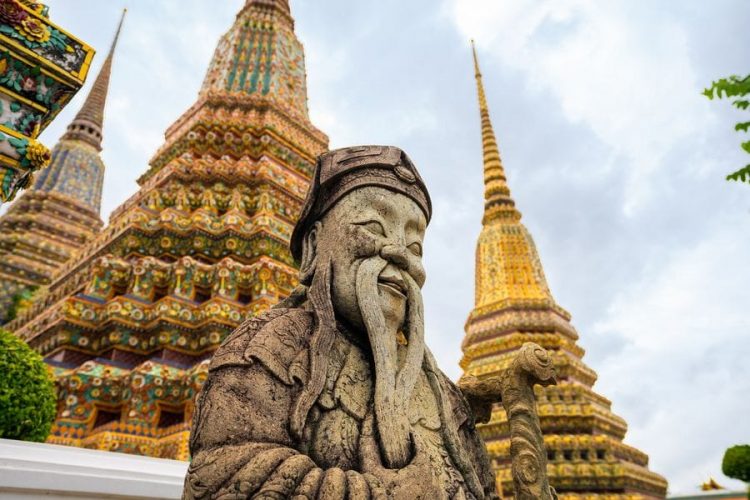 One of the most time-consuming things when travelling is finding a good place for lunch or dinner. Traveloka eliminates that headache with their comprehensive restaurant directory and curated culinary guide (currently only available in indonesia). Start with either a cuisine or city, and see what you'll find. Results can be filtered and sorted by price, visitor rating, open hours, credit card acceptance, and even dietary requirements (like vegan or gluten-free). Here's an example for kuta, bali.
Is Traveloka Safe?
Over 1 million people have booked flights and hotels using traveloka so it's not a small fish by any means. In 2017 a group of backers, including expedia, invested us$500 million into traveloka, so you don't have to worry about them taking your money and disappearing.
Traveloka also takes its customers' security seriously. Credit card payments are encrypted using industry-standard measures plus 3ds credit card processing, so it's a stress-free booking experience. For an extra layer of security, 2-factor authentication can be enabled in your profile – sending a verification code via sms whenever logging in from a new device.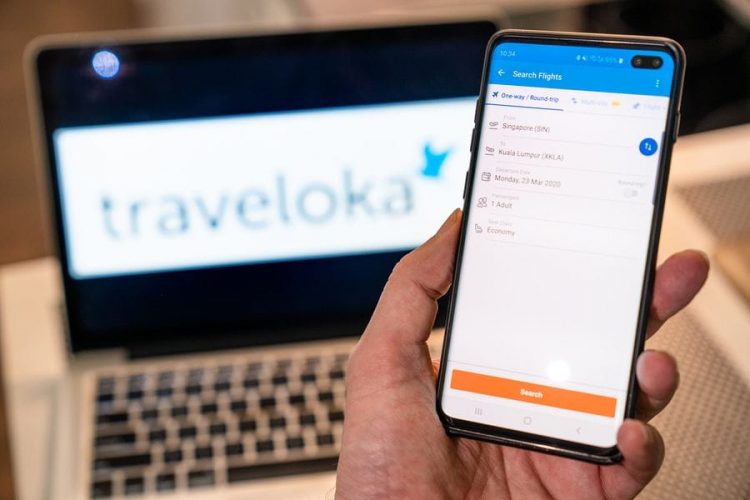 If you do have any questions, a 24-hour multi-lingual support team is on hand. Live chat is available via the desktop website, or you can send a message from the mobile app and receive a response within 30 minutes.
Their "request refund" feature makes it easier to get your cash back if you change your mind. However, be careful to note if your flight or hotel is non-refundable before making a booking. This is clearly marked with an icon.

Traveloka's "stayguarantee" offers assurance that your accommodation check-in will have no problems. On the rare occasion there is an issue, simply contact the support team via the app. If they can't get you checked in, the support person will find alternative accommodation (the same or better quality) at no extra cost.
Fellow traveloka users can leave their own reviews on hotels and attractions, so you can quickly tell if it will be right for you. Hotel reviews can be filtered and searched presenting only those that are relevant to you (eg. Business trip, family vacation, romantic vacation, etc). I like that reviewers have the option to upload their photos via the app so you can see what the location really looks like – not just airbrushed staged professional photos. Tripadvisor reviews are also integrated, adding an extra layer of confidence when picking a hotel.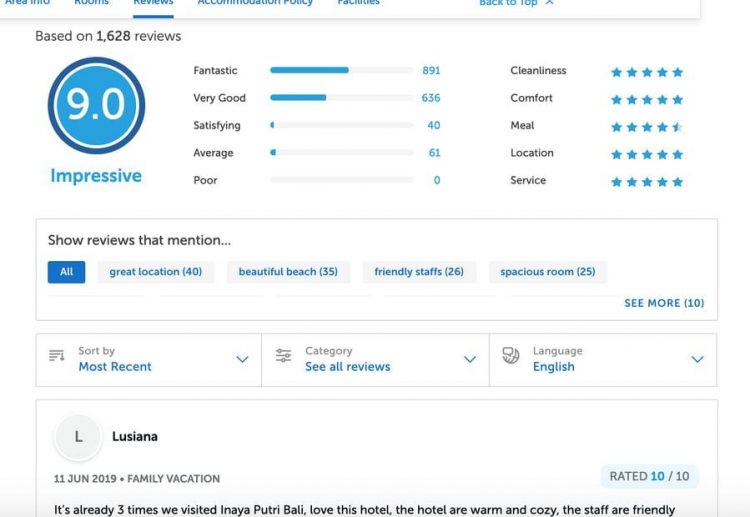 How To Set The Region
One of the main things that confused me about traveloka at first was realising that functionality varied from region to region. Some things make sense to limit based on the residence of the customer, like payment methods. However, functionality like car rentals, eats (restaurants), trains and buses seem like they should be dependent on the destination of the traveller – not where they're starting from.
If you're travelling to indonesia, here's a screenshot of how to change the region/country. Setting the currency doesn't seem to have adverse effect.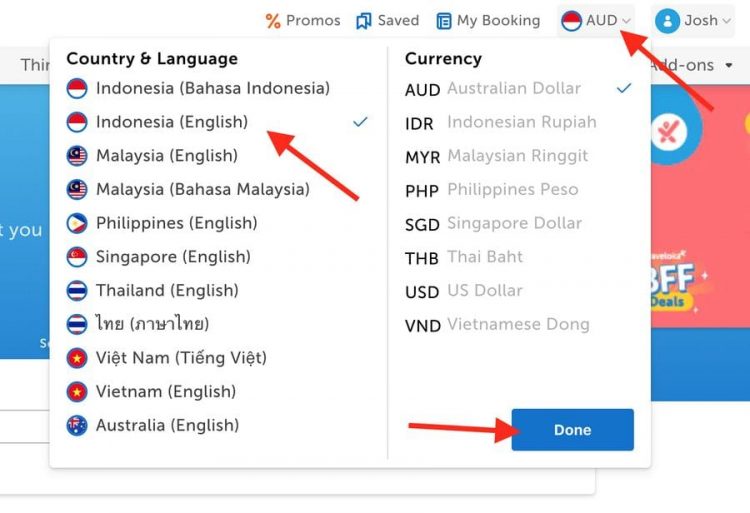 What's The Deal?
What makes Traveloka really shine is the elegant user interface. It's been built by people who understand the traveller's mind and the common pain points in planning and booking travel. Here's an overview of what makes Traveloka great, and also its limitations.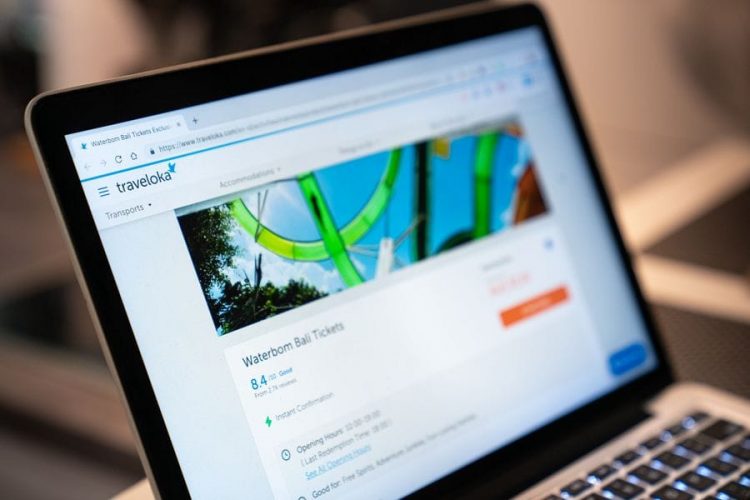 Traveloka Advantages
No booking fee (at the moment).
Free mobile app is very easy to use and highly functional. Check flight statuses, get check-i reminders via push notification, even access your bookings offline.
Month-level view of flight prices to easily identify the cheapest day (if your dates are flexible).
Easily reschedule flights if your plans changes or even request a refund via the app.
Get access to member-only pricing when you sign up for an account.
Easily manage multiple passengers – like friends and family – so you don't have to manually type in passport numbers or frequent flyer details for each flight booking.
Payment can be made via paypal (in addition to credit card).
Paperless e-tickets for flights and hotels. Save a tree and get instant gratification.
Multi-city flights are easy to book in a single transaction, even with multiple airlines!
Traveloka will find the cheapest flights for each leg.
In addition to traditional hotels you can now search villas and apartments.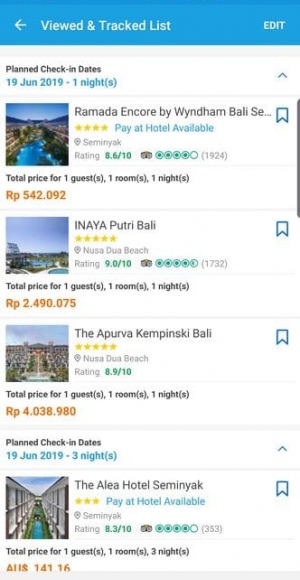 Traveloka Disadvantages
Not every flight, hotel or airport transfer is refundable – you still have to check each one carefully. However, a consistent icon & label makes it easy to identify the policies affecting your trip.
While the saved lists feature is very useful, it currently doesn't support restaurants or hotels which is a shame.
I found a minor bug that when quickly adding and removing lots of items to the saved list from multiple browser tabs, some of those items didn't show up on the desktop website.
However, when viewing my list on the mobile app, they all showed up fine.
While often traveloka flight prices were cheaper than skyscanner, some routes were lacking the inventory breadth which resulted in higher prices. For example, on a given day from singapore to kuala lumpur, skyscanner found a jetstar asia flight for au$59 but traveloka was missing that flight (even though they offer jetstar flights on other routes), so the next available airline malindo was au$68. It's worth doing an extra search on google flights or skyscanner before booking just to make sure you're getting the lowest price.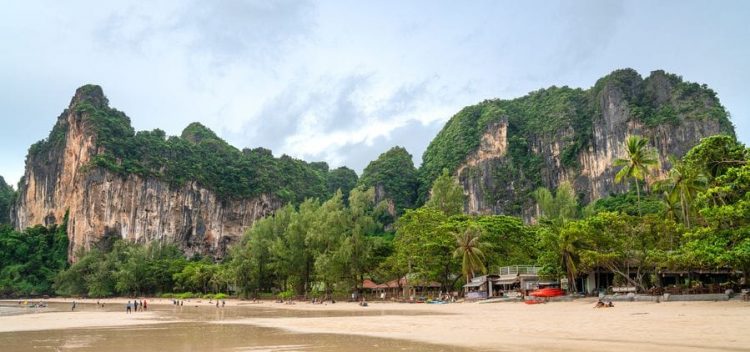 Traveloka Tips
Install the free mobile app for mobile-only discounts and promos (ios, android).
Create a free account on their website before starting to book your trip. This allows you to easily set preferences such as currency and language.
Add your whole travel party under "passenger quick pick". This means no fiddling with passport details later.
Add your credit card/s under "my cards" for secure 1-click checkout when you're ready to book. Sometimes when there's a bargain flight on sale, you have to move quick and every minute counts.
Check the status of upcoming flights on the mobile app, so you can easily see if a flight is delayed before driving to the airport.
Use the saved lists feature to bookmark flights and attractions. To better organise these ideas, group them together into "collections".
When searching for flights from the desktop website, after clicking "departure date" a calendar will pop up.
From here check the "find lowest price estimates" checkbox. This adds the lowest price for each day displayed over the whole month (similar to google flights). Note: these may not be available for every date.
Public holidays on the "departure date" calendar are highlighted in red so it's easy to tell when there may be higher demand for flights.