I've used at least 15 different backpacks/bags for college and then work, which represent a huge range in price, ergonomics, and designs. I've had bags that i had to force laptops into, i've had bags where laptops became scuffed or damaged when set down too hard. My current go-to bag is great for multi-day trips, but it's a bit on the large side. I was excited when ogio sent over their pace backpack for review, it seems like a high quality bag in a much more compact 25 liter form factor (my last bag is a 50 liter monster). The real question will be if it can handle the amount of gadgets and gear i usually bring on a trip.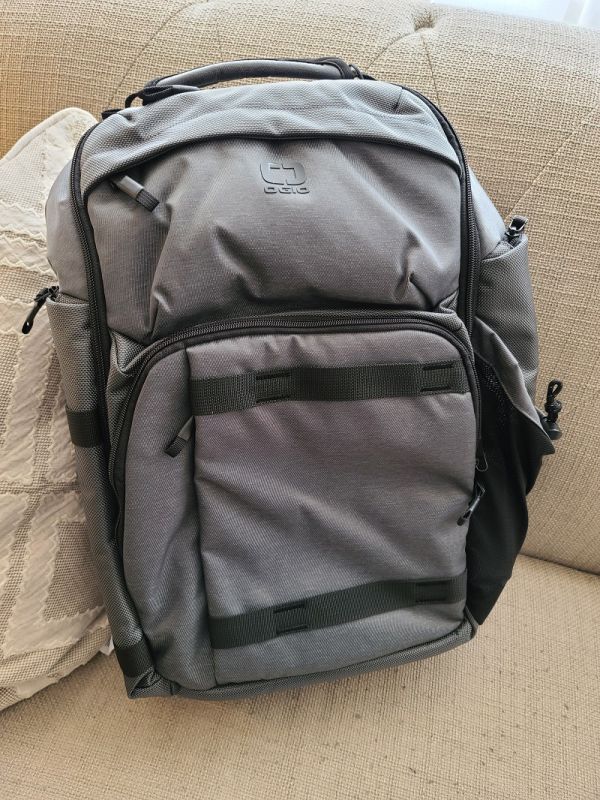 What is it?
The ogio pace backpack is a rugged smaller laptop/travel bag. It's available in black and grey, i received the grey model to review. It has quite a few pockets and compartments, and is advertised as being able to handle up to 17 inch laptops (though some bags that advertise this definitely can't handle the chunky gaming rig i like to lug around).
Specs
840d ballistic nylon body, 1680 base and sides
Soft-lined, zippered valuables pocket
Rfid-blocking quick-access front pocket
Two easy-access gusset pockets w/ internal mesh pockets
Water bottle pocket with drawstring closure
Contoured comfort shoulder straps w/ adjustable sternum strap
Hidden back security pocket
Luggage pass-through straps
Premium ykk zippers with nylon webbing pullers
Dedicated laptop compartment (up to 17″ compatible)
Main compartment with organization panels
Key clip
Removable zippered pouch
Tablet sleeve
Headphone holder
Design and features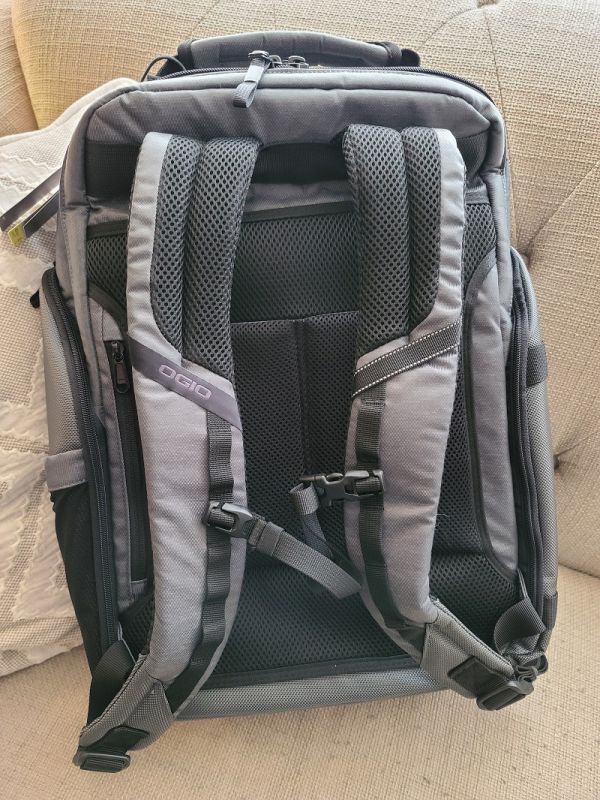 The ogio pace backpack i received has a nice grey and black design. The fabrics feel extremely sturdy, and build quality and zippers are among the best i've used. The shoulder straps were well padded and comfortable, and the adjustable sternum strap was great and seemed rugged in my testing (i've had more than a few of these fail on previous bags).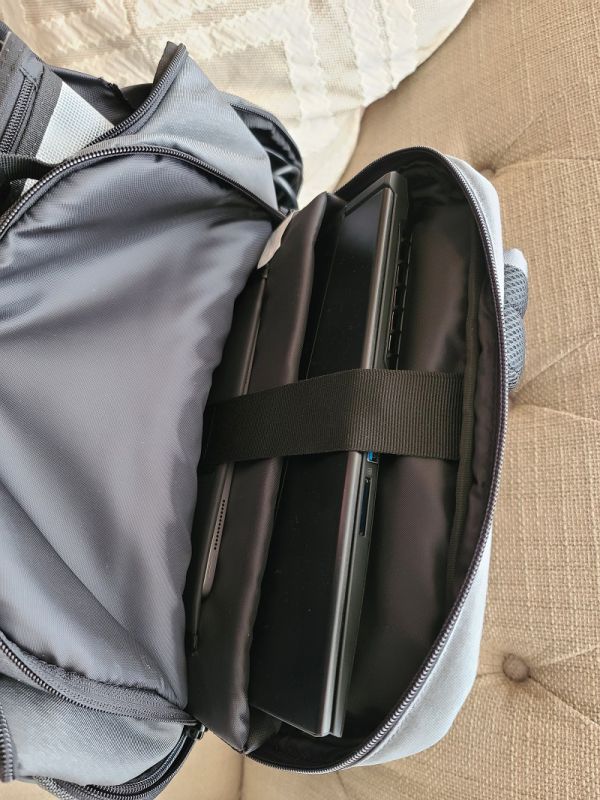 My 17 inch gaming laptop is an average size for it's class, and was a good fit here. I don't think my previous alienware 17r5 would have fit, but it was a monstrosity that defied almost every bag i tried with it, it really was abnormally gigantic. I didn't have to force my current laptop all, and it sits well above ground level, the clever design here means setting your bag down hard shouldn't hurt the laptop like more common designs where the laptop is right down to the base of the bag. There is a nice elastic strap t
The water bottle holder easily took my insulated 32 oz flask, and i could also squeeze a bigger 64 ounce one in, at the expense of room in the adjacent gusset pocket. The drawstring was easy to use and secured any size water bottle nicely.hat secures with velcro, and thus secures both the laptop compartment and the tablet sleeve. There's a bit of additional room in this compartment besides the laptop and tablet sleeve, enough for a charger or two or a book. I could even fit my 15 inch work macbook pro in the same sleeve with the 17 inch gaming laptop!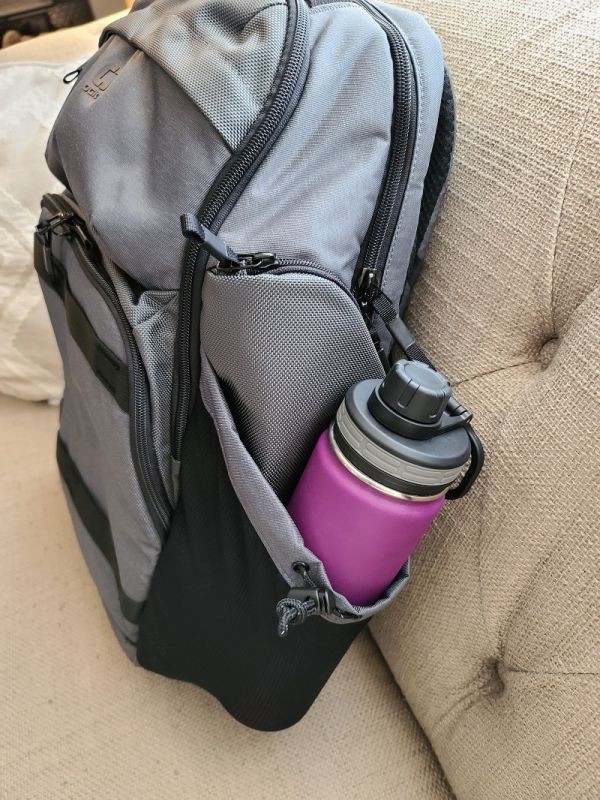 The water bottle holder easily took my insulated 32 oz flask, and i could also squeeze a bigger 64 ounce one in, at the expense of room in the adjacent gusset pocket. The drawstring was easy to use and secured any size water bottle nicely.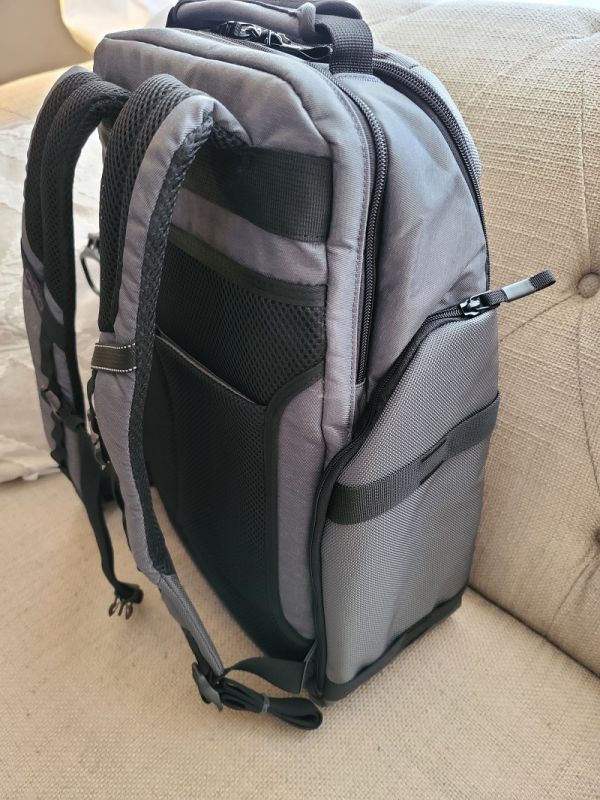 The external surface of the bag is lined with nylon webbing, making it super easy to attach odds and ends with carabiners if needed. I checked the stitching carefully outside and inside, and didn't find any loose threads or missed stitches, this is definitely a quality-made bag. The big nylon zipper pulls were fantastic too, they were easy to grab and use and had a nice feel to them.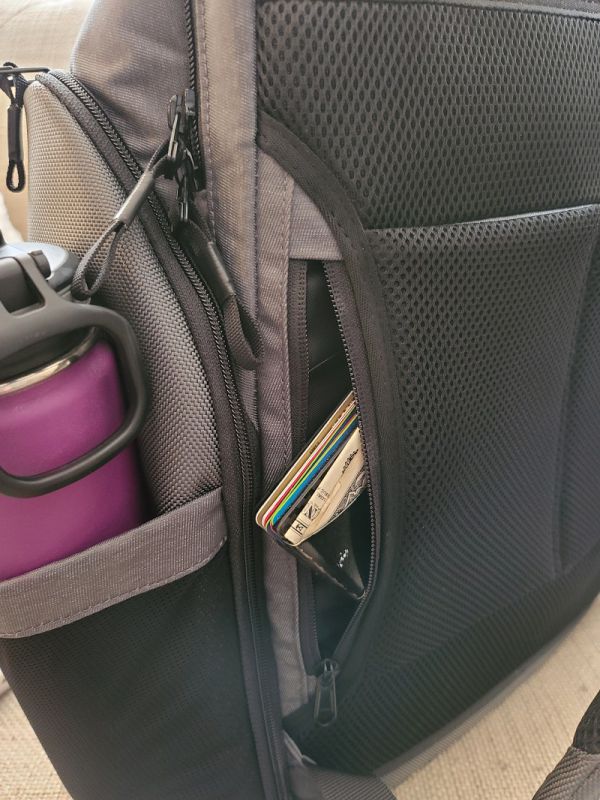 The hidden back security pocket is perfect for passports, wallets, money, phones, etc. Even after a long walk with the bag where the exterior became moist with sweat, this pocket remained dry.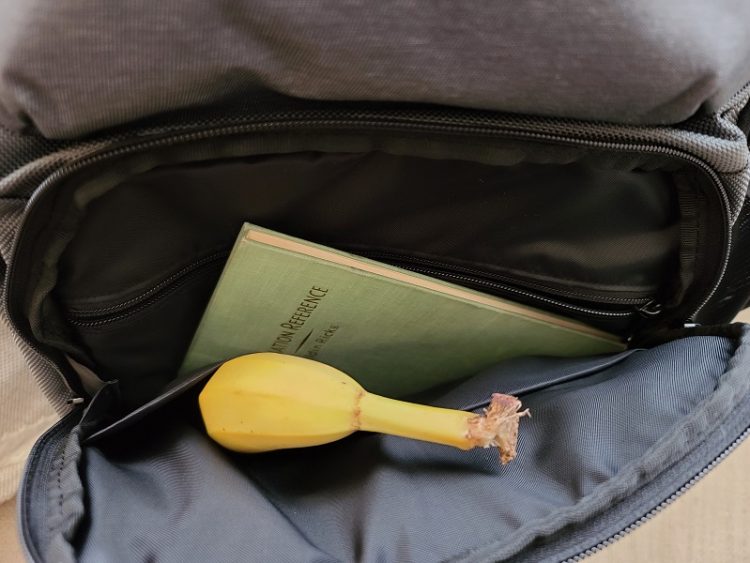 The main compartment has a few organization sleeves and zippered compartments. I appreciate the fewer larger compartments like the ones on this bag, in my experience having too many small compartments can just be annoying to find things.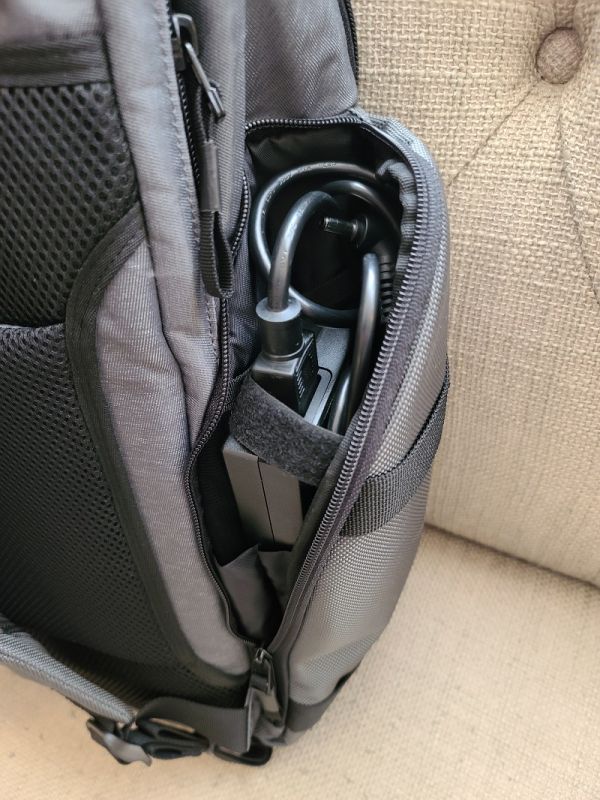 The side gusset compartments are pretty versatile, I could fit a monster gaming-laptop power supply easily.  They have internal mesh pockets to separate smaller things as well.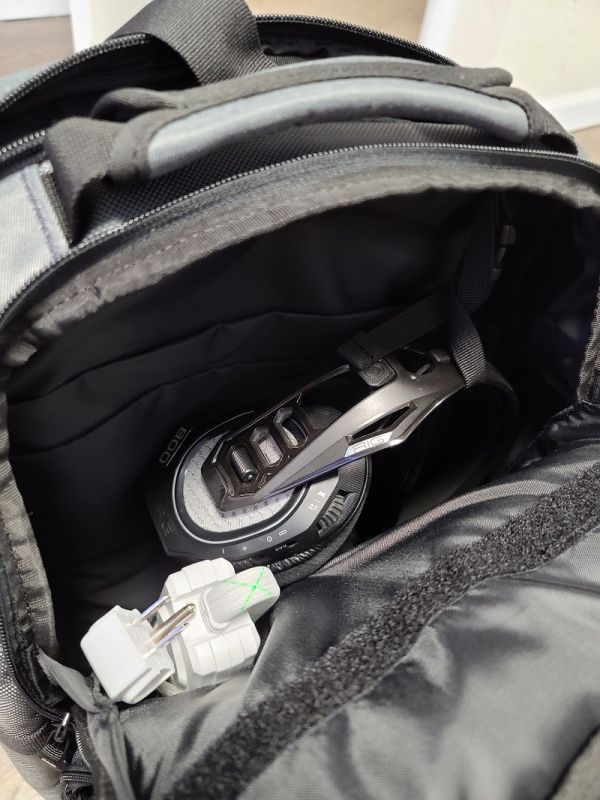 Inside the main compartment is a headphones strap that secures with a plastic buckle. The setup felt sturdy, and it's nice to keep quality headphones from being smashed at the bottom of the bag. This setup also made retrieving the headphones easy, which would be nice while travelling.
Use and Ergonomics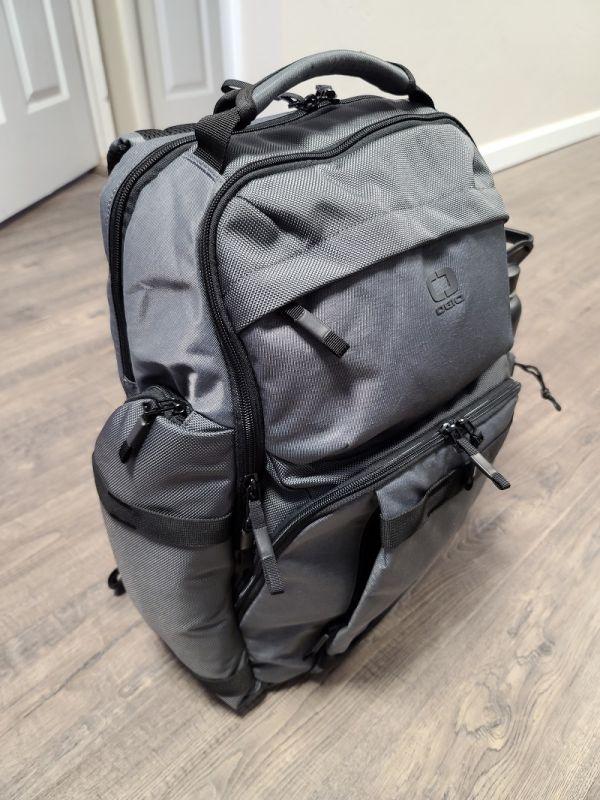 The first thing i did upon receiving this bag for review was to load it up with everything i take on a typical business trip. This includes 2 laptops (gaming and work, of course), an 11 inch tablet, game controller, mouse, headphones, surge protector, usb hubs and dongles, power supplies for everything, extra batteries, a hard plastic mousepad, and a laptop stand, and 64 oz. Flask. This left the zippered velcro removable bag for toiletries or other random small items, and there was room to spare!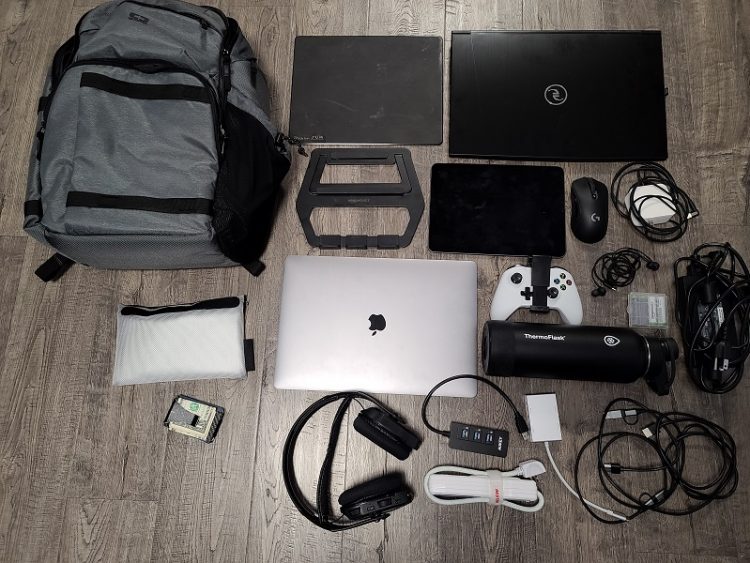 What I like
Good organization pockets and layouts
Quality materials and stitching
Laptop not resting on floor level when the bag is set down
What I'd change
Access to the laptop and main compartments could feel slightly difficult to access, but this is normal for this size of bag.
Water resistance? While the fabric definitely seems to be water resistant, there's not linings inside the zippers like other bags i've used that advertise water resistance, and i couldn't find anything in the manual or on their website on resistance ratings. I wouldn't want to get caught in a downpour with expensive laptops in it, i'll be sure to pack a garbage bag or poncho for emergencies.
Not much else!
Final thoughts
I was pleasantly surprised with the quality and ergonomics of the ogio pace backpack. It's become my new daily driver, and for work trips i'll be bringing it and a small rolling luggage rather than my previous gigantic backpack. The build quality is top-notch, and feels like it will last for years. The company offers a 100 day no-questions-asked return policy, which is usually a good indicator of craftsmanship as well.