Charles Clinkard
There are lots of cool, stylish, and innovative footwear out there on the internet. From sustainable and ethical finds to emerging designers to direct-to-consumer companies, the options are endless. With so much to choose from, it can be tough to find the perfect pair though. So, where do you turn to when you need a new pair of shoes for your next outing? One of the online shops that sell men, women and children footwear is Charles Clinkard. But what range of footwear do they provide for sale? Is their footwear as beautiful and exciting upon delivery just like it is on their website? Is the footwear well packaged? How efficient is their delivery system? How friendly are their customer care representatives when you contact them for enquiries and complaints? Does their website load fast enough when making orders? All these and many more can be answered by customers who have purchased footwear in the past fromCharles Clinkard. Their opinionsand feedback will assist you in determining what is at stake should you decide to buy from them. Read reviews written by customers of this company and find out if they are the right option for you.
About Charles Clinkard
Charles Clinkard is an online store that sells footwear for men, women and children. The company was established in Middlesbrough in 1924. Men's products available are shoes, sandals, trainers, canvas, boots, walking shoes and boots, slippers, and wellingtons. Women products are boots, shoes, slippers, trainers, wellingtons, sandals, canvas, and walking shoes and boots. Kid categories are school shoes, prewalker, boots, canvas, sandals, shoes, trainers, wellingtons, and slippers. Accessories products are handbags, hats, scarves, snoods & gloves, purses, shoe care, children accessories, and gift cards.
Services of Charles Clinkard
In order to purchase footwear for men, women and children from Charles Clinkard, you are required to register on their website. Information like first name, last name, and email are required for registration. To complete a purchase on their website, you need to log in and select your preferred items into a cart. You will be required to specify your preferred destination at checkout on the Charles Clinkard website. In case you encounter any problem during the purchasing process, you can contact Charles Clinkard customer service via email and telephone. They are also available on social media such as Facebook, YouTube, Pinterest, twitter, blog, and Instagram. The payment options available at Charles Clinkard includeMaster Card, Visa, PayPal, Amazon Pay, American Express, And Maestro.
Complaints, Compliments and Tips for Charles Clinkard
Have you ever bought footwear from Charles Clinkard before? What do you think about the purchasing procedure? Was it stressful or pretty easy? Is their website responsive? Did you get the exact item you ordered for? Was their product just like what you saw on their website? Did you have to return the product due to poor packaging? Did you react adversely to any of their products? How do you rate the customer service representatives at Charles Clinkard when you made complaints or requested for more information? Tell us everything you experienced with this brand by writing a review. Your experience, feedback and opinions will be very helpful to people who are considering buying from this company.
Did you enjoy the services of Charles Clinkard? Readreal customer reviews about their shoes, sandals, trainers, canvas, boots, walking shoes and boots, slippers, and wellingtons here on worlddiscus.
Utopia Womens Chunky Wedge Heel Ankle Boots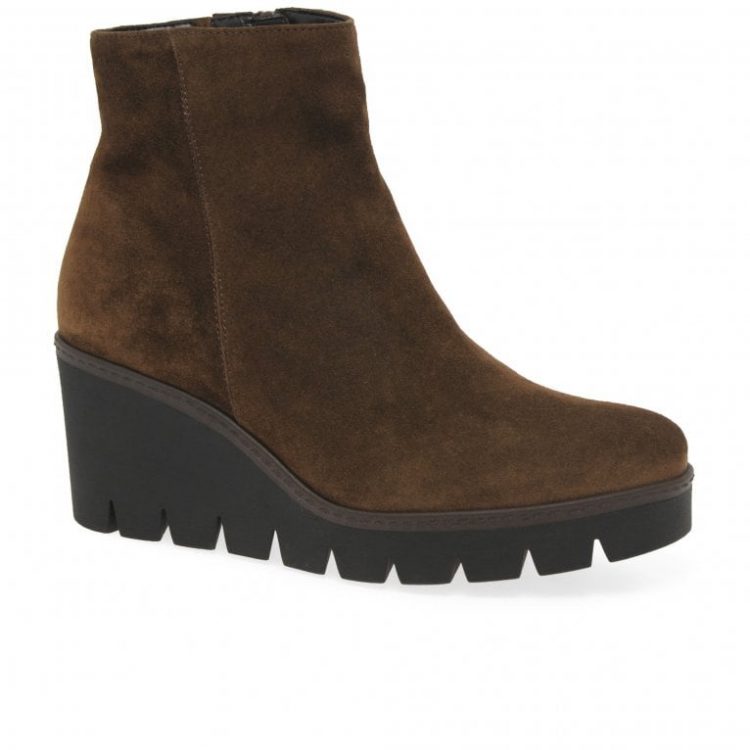 One of the brand's most fashion forward styles of the season, Gabor's Utopia stand upon chunky 7cm rubber wedge heels prompting an extra boost in height. Cosy micro fibre interiors and insoles provide cosiness for your feet along with Gabor's 'Best Fitting' technology enhancing comfort with every step. For everyday ease a side zip fastening will ensure your feet are secure all day long. Perfectly crafted for day to night wear, whatever the occasion.
Bulner Womens Casual Ankle Boots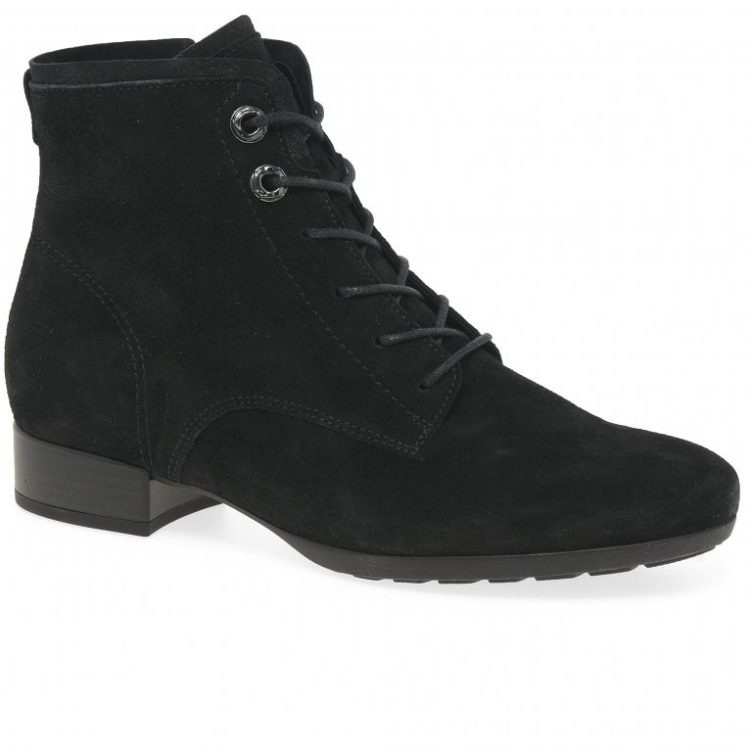 A slimline wide fitting boot, the Gabor Boat is secured with inside zippers but also a front lace up for an optimum fit. Metallic finishing's feature throughout the design with soft suede uppers catching the eye.
Bulner Womens Casual Ankle Boots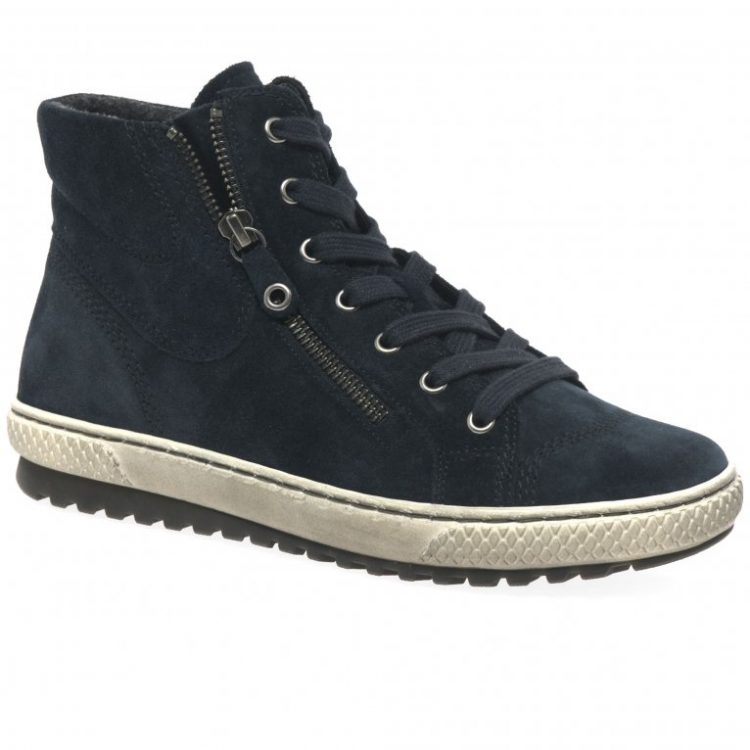 The Gabor Bulner casual hi-top trainer style ankle boot looks stylish and on-trend, the ankle boots feature a warm textile lining inside the boot which is ithe perfect transitional boot as the colder weather approaches and you want to stick to your cool and stylish trainer look. The lace up boot can be adjusted to achieve your preference fit as a sneaky side zip allows a quick and easy on and off while a decorative zip also sits on the suede uppers.
An exaggerated cleated sole sit under the boot, providing durability and stability throughout wear while you can look on-trend and sophisticated. Pair the women's casual Bulner hi-top trainers from Gabor with trousers and a stylish coat for a warm-winter look.
Wisdom Womens Casual Shoes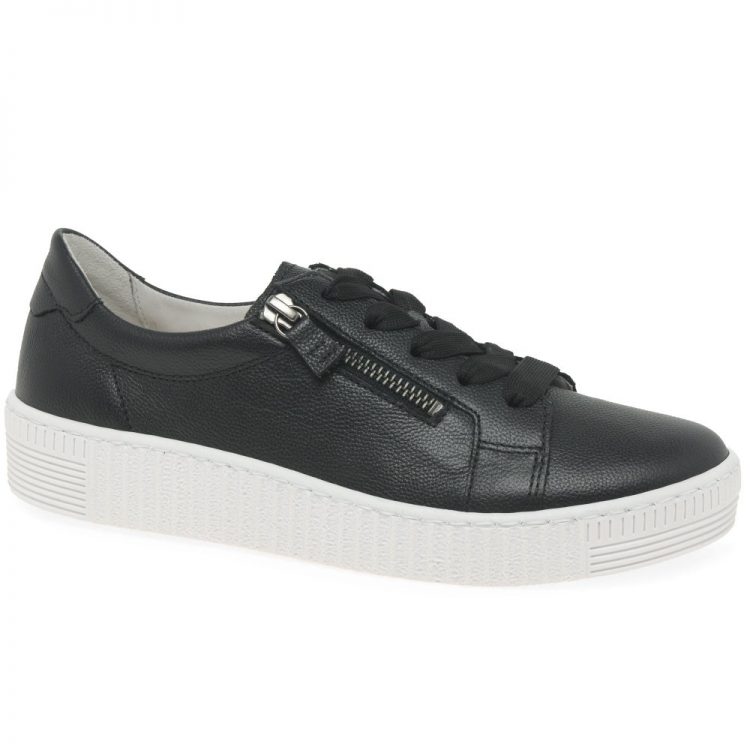 From Gabor's best fitting range, the Gabor Wisdom chic and casual trainers features a textured chunky platformed sole, allowing a boost in height to be given. The rich and soft leather uppers rest atop and create a modern and on-trend appeal during wear. Choose how you secure Wisdom thanks to the simple two zip fastenings which sit either side of the trainers also adding chic detailing, while the lace up fastening also provides a secure fit and a quick and easy on and off. Pair this shoe with trousers or skirts for a trendy and modern style.
Relax Mens Warm Lined Slippers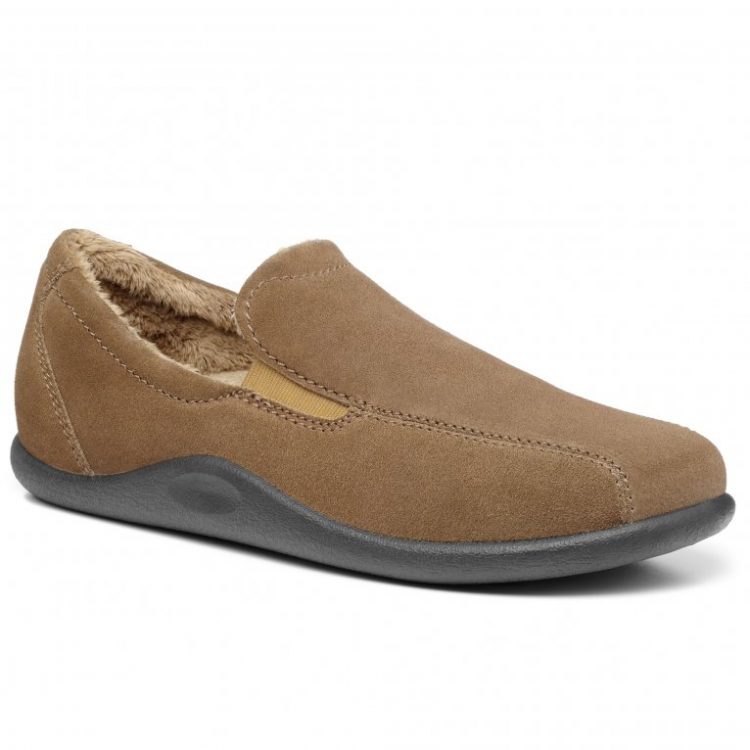 Comfortable leather slipper Relax is luxuriously lined with premium faux fur and features flexible, twin elasticated inserts and a deep, padded insole for superior underfoot support.
Grecian Mens Leather Slippers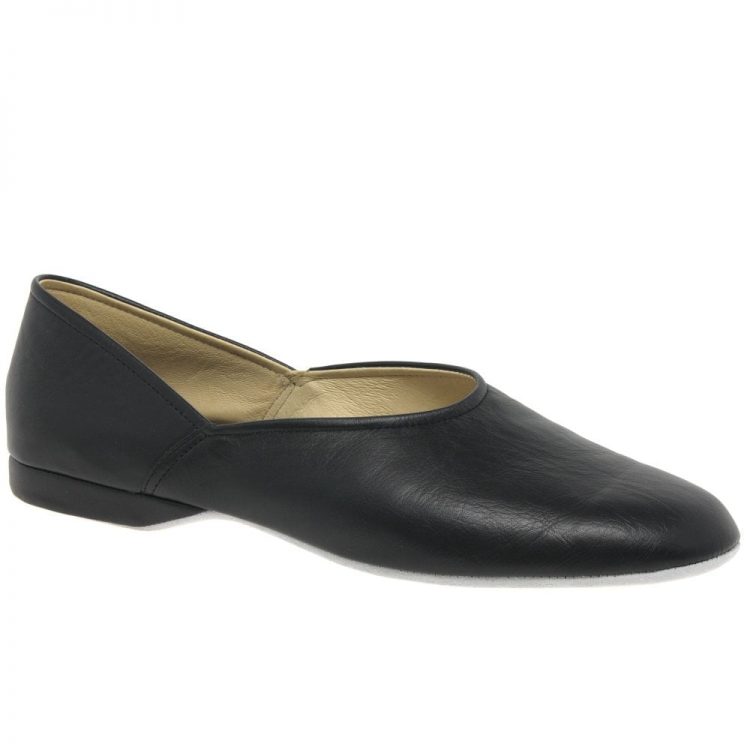 There is something undeniably luxurious about donning a pair of classic leather slippers, and these Relax Grecian leather slippers provide the perfect pair to add a touch of bygone charm to your loungewear.
The traditional gentleman's slipper is having a bit of a fashion moment, but nothing can beat the traditional quality original style from which it stemmed. A good slipper is a somewhat ceremonial shoe which can be relied upon to be a faithful companion to keep your feet warm, comfortable and protected. The Relax Grecian leather slippers encase your feet in supremely soft leather, the full slipper design ensuring a complete fit.
With a suede sole unit ensuring they are lightweight yet durable, these exquisite Relax Grecian gentlemen's leather slippers are a regal way to slip into an age-long tradition of English culture, guaranteed to provide you with years of faithful service.
Essential Info:
Uppers: Leather
Sole: Suede
Other: Relax Grecian Mens Leather Slippers
Product Code: 133002
Turin Mens Shoes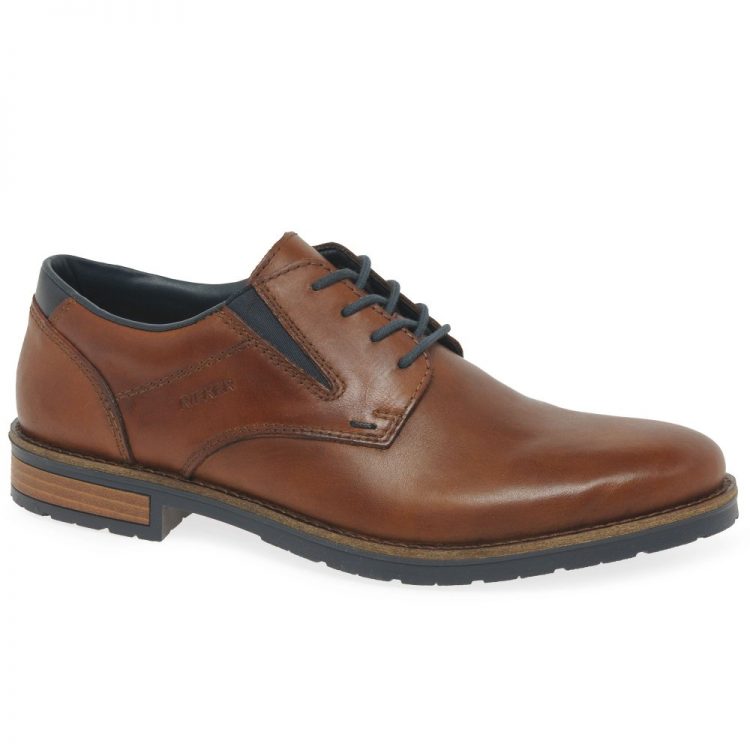 The Rieker Turin is a stylish update on a classic men's smart shoe. The soft leather uppers have a lace front and an elastic gusset fastening for a comfortable step every time.
Gavin Mens Leather Slippers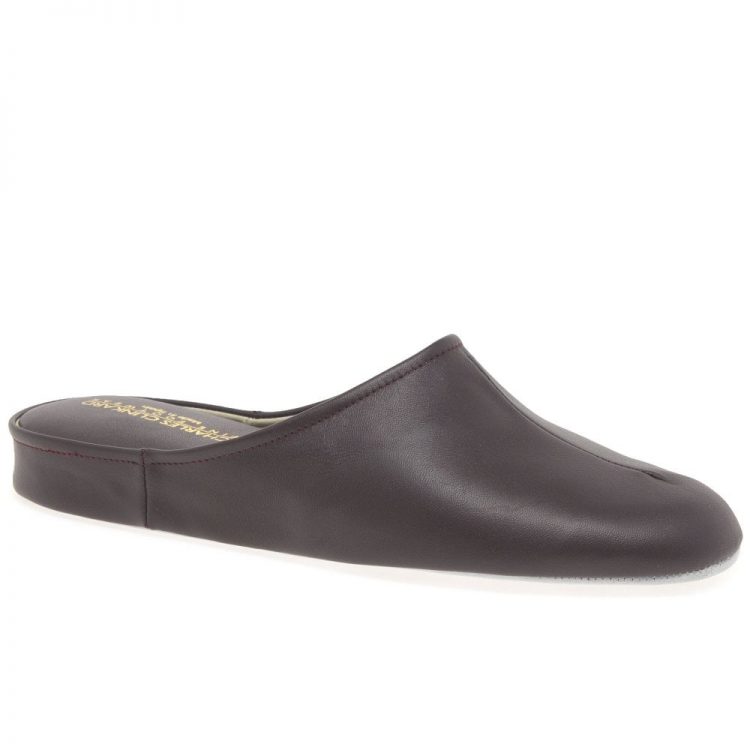 Slip feet into the exquisite Relax Gavin men's leather mule style slippers to experience a lounge luxury like no other.
Handmade in Spain for Charles Clinkard, Relax slippers are renowned for their quality and attention to detail. Crafted from quality leathers, the Relax Gavin features a suede sole unit which is lightweight yet durable. Soft padding underfoot is both comfortable and protective.
This distinguished pair of slippers exhibit class, style and sophistication and are a must have item in any gentlemen's leisurewear wardrobe. Certain to provide you with years of faithful service, the Relax Gavin leather slippers are available in a choice of majestic colours which will add a touch of regality to your loungewear.
Flash Beau T Boys First Shoes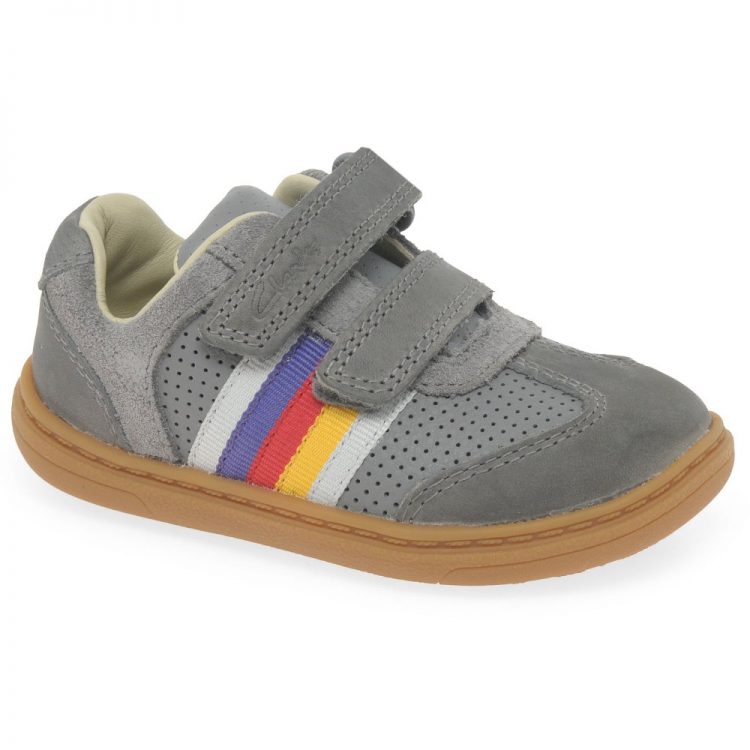 The Clarks Flash Beau first shoes feature breathable leather uppers with colourful striped webbing which rest upon a flexible and durable rubber sole unit. Secure with the rip tape fastenings for an easy on and off fit.
Comet Style K Girls Boots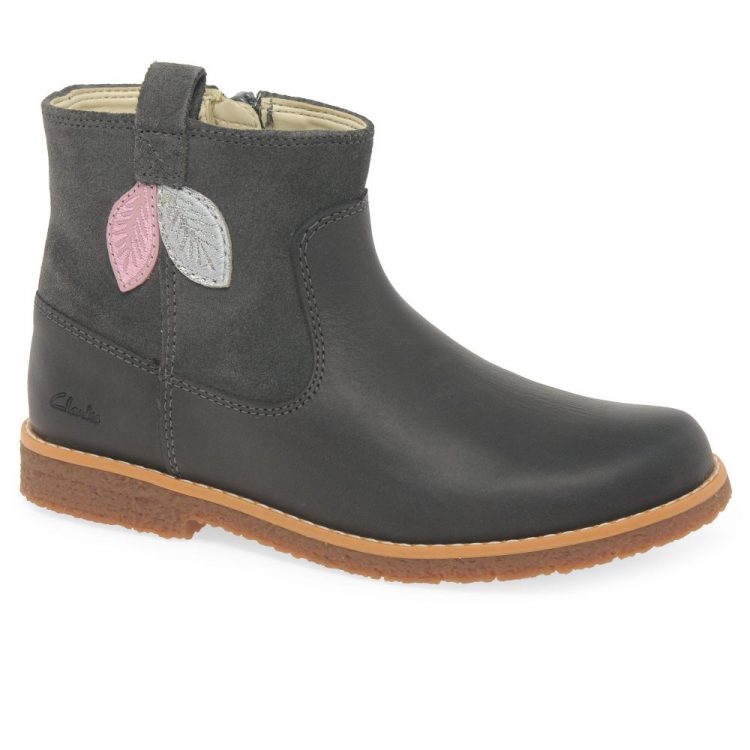 The Clarks Comet Style K girl's boots are the perfect autumnal addition to your little ones wardrobe with supple leather uppers and leaf motifs. Slip little feet into warm textile linings and let a zip closure secure.
Comet Stripe K Girls Boots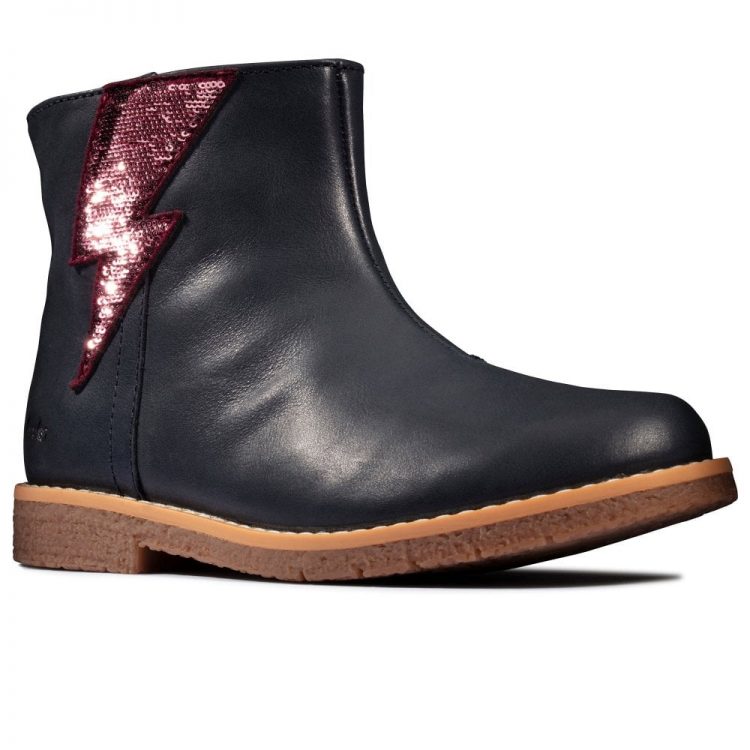 The Clarks Comet Stripe K girl's boots are great for winter. Featuring soft leather uppers, a sequined lightning bolt trim brightens up the design – making them the perfect party boot. Textile linings keep feet feeling warm and snug, while a rubber sole helps with grip and balance on wet and uneven surfaces. Finishing the design, a side zip securely encloses the foot – perfect with chunky tights or jeans.
Astrol Orin K Girls Boots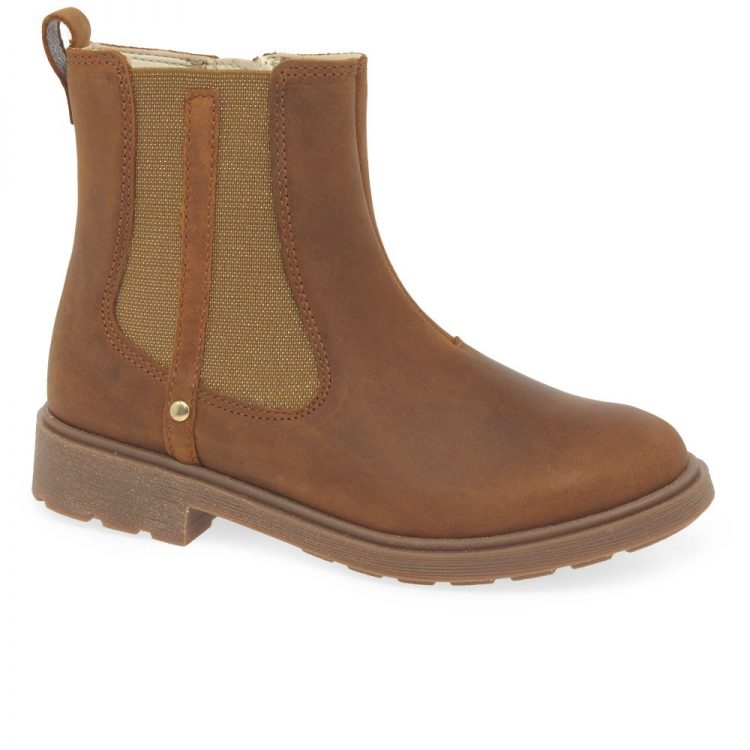 A classic Chelsea boot, the Clarks Astrol Orin K girl's boots are perfect for school or play. Featuring a secure zip fastening, a side gusset helps with flexibility around the ankle while a durable rubber sole aids grip and balance. Textile linings keep feet feeling warm, and the smooth leather uppers are finished with a stud trim for detail.