In this technology-oriented world traveling to different places in the world has become much easier. One can easily book flights, and hotels sitting in their homes with just a few clicks. Multiple sites offer its customer trusted online booking of hotels and flights to ensure a comfortable journey during traveling.
Agoda.com is a Singaporean-based start-up company that has now a global network in about more than 200 different cities. It is a fast-growing online booking site. One can book flights and hotels worldwide. It has multifarious reviews available on the web that state everything about it.
About Agoda
Agoda is all about traveling at affordable prices. The company has made its name in the market today as one of the most trusted online travel booking platforms.
With Agoda, one can be assured of getting the best offers and discounts on travel bookings while choosing from a plethora of options for vacation stays and transportation.
Today the platform has over 2.9 million hotels and private homes across the globe on board, while its presence can be found in over 200 countries and territories.
But the feature that has made Agoda a popular choice amongst people is the flexibility and discounted prices it offers to travelers so that people can travel with a free mind rather than the burden of burning their pockets.
Additional Services Provided:
Agoda not only helps to book flights and hotels but also helps its users to book taxis to pick up and drop to the airport in partnership with Rideways. It does not offer itinerary booking on its site but the user can use filters like nightlife or restaurants.
Deals and discounts exclusively on Agoda:
Agoda provides a good amount of discounts, deals, and offers which are time-sensitive or exclusive mobile-based which gives it an edge over other booking sites. Just beside their filtering option, they have a secret deal option that provides huge discounts and offers to the customer. This deal providers stay anonymous so customers are cautious about their information but Agoda ensures that they partner with providers with three stars or review scores above 7.
Offers that you shouldn't miss out on Agoda
Agoda PayDay Sale
Give yourself a special treat of rejuvenation by availing of some of the best properties in your town with this Agoda PayDay Sale offer where you can get an extra 20% off on hotels
The Great Escape
Want to escape the chaotic city life and get lost amidst the tranquility of places like Indonesia, South Korea, Malaysia, Vietnam, Thailand, India, and Japan then avail of this special Agoda The Great Escape offer with which you can save 10% or more on your bookings in these places.
Welcome Back to the Middle East offer
Whether you are going back or visiting the Middle East for the first time, Agoda has a special gift for you i.e., a 10% or more discount on bookings for places like Oman, Saudi Arabia, Qatar, Bahrain, Israel and the United Arab Emirates.
Welcome Back to Europe Offer
Planning a nice holiday in Europe? Then do check out Agoda's Welcome Back to Europe offer by which you can avail yourself of an extra 10% discount for your bookings in the United Kingdom, Greece, Italy, France, Germany and the Czech Republic.
Wondering if this is all that Agoda has to offer?
As we mentioned above that Agoda's main objective is to allow travellers to travel hustle-free therefore, even if you are not going to any of the places in Asia, Europe, or the Middle East, then also you can avail of discounts on various bookings from Agoda's Today's Deals section.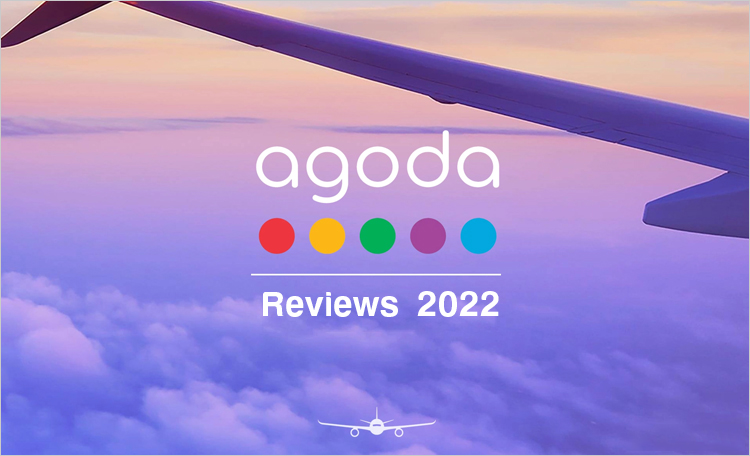 Today's Deal
Here are some of the discounts available on the Today's deals category currently-
7% off coupon
Avail 7% off on a minimum purchase of $250.
6% off coupon
Avail 6% off on a minimum purchase of $120
Agoda's Food Festival
Treat your tastebuds with delicious food and deals. Avail of this coupon and feast on a delicious buffet of hotel deals at great discounted rates.
It is also important to inform you that the above-mentioned deals and coupons are just a few of the options out of the plethora of offers and deals that are available on Agoda.com. To explore more exciting and budget deals, visit the page https://www.agoda.com/
Another great option for getting some of the most exclusive deals of Agoda is by becoming an AgodaVIP
What is AgodaVIP?
Agoda VIP is a gateway to the most rewarding deals tailored by the platform. This is a loyalty program for customers who make all their travel plans through Agoda.com.
Once you are an AgodaVIP you are in for a treat of offers, low rates, and some amazing perks.
Search option:
Along with regular filters available like star rating, location, reviews, location, and popularity it also provides filters based on available amenities. With a wide range of amenities available like no other site it even provides one to book with facilities with late check-outs and early check-ins. Customers can choose from a vast range of properties.
Cancellation policy:
Like any other booking site, Agoda doesn't charge a processing fee. If someone cancels the booking after the cancellation period then one has to pay a cancellation fee of one night's stay or otherwise depending on the terms mentioned in the confirmation mail. If someone fails to check in to the hotel it is treated as late cancellation and the appropriate fee will be charged based on the terms mentioned in the confirmation mail by Agoda. Any changes while staying or before staying should be made directly with Agoda instead of the hotel. Any query will be entertained by the special customer support team of Agoda and one must contact them during working hours.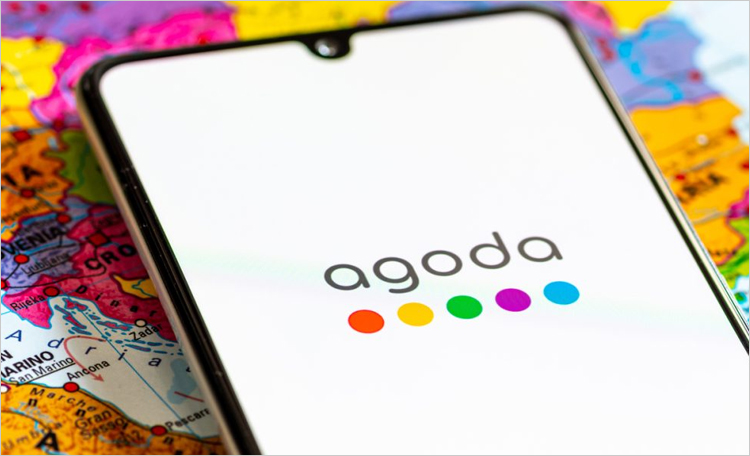 The Site :
The site has a very simple interface that lets the users have a seamless experience. It has customer service available in 17 different languages.
Employee experience:
Employees working with Agoda are very satisfied with the work culture, amenities, and family-like environment. Many employees complain about the relocation of the company but they absolutely loved to work with the company and some even say that they would have loved to work with them for the rest of their life. The environment lets the employees grow and have a prosperous careers life.
Agoda application:
Agoda application is one of the most downloaded traveling applications in the sphere. Customers are very happy with the application as they can easily book with just a few clicks and swipes. It also has various filters available that help the customers get the right fit. Its 'hotels nearby' help customers to book a hotel in an emergency. These recent updates have made the customers even happier, they have included some reward points that one can redeem over time. One can filter based on price, shortlist hotels can convert from kilometers to miles and vice versa, and can have multiple guest names over one booking and change the language in the application.
Agoda site has included a special mix and saves option recently where the customers can get 50% off on their booking by choosing the cheapest mixture of hotel rooms in that hotel. We can also compare flights and hotels in Agoda with other booking websites. One will always find Agoda to be cheap. Agoda provides booking with credit cards.
Comparison with Booking.com
Agoda is under Priceline.com which is also the mother site for another booking site booking.com. Even though both of them have similar price ranges both of their models are different. Booking.com has an agent-based model in which people book their hotels and flights through the website and can avail of various benefits along with it. This method is quite convenient for many travelers but Agoda.com is based on an agent as well as merchant model. This site buys hotels from their partner hotels at cheap rates and then sells them at higher gross. The final amount paid is still lower than most of the other booking sites and direct hotel rates. For a budget-conscious journey, it is convenient to book with booking.com as it shows the total price of the whole stay but Agoda.com shows the nightly rate.
Problems faced and its solution:
Every booking site has some problems, similarly, Agoda.com faces certain issues sometimes. There are a lot of reviews which say that people should not believe in Agoda and that many times they had to go some other place even if the website has confirmed the booking with some valid vouchers. The site should look after this type of problem, and the site should update regularly by querying its partnering hotels. This would help travelers to get into a less uncomfortable situation when traveling around.
Overall, Agoda.com is a good website that offers good discounts and deals when booked through. It offers several benefits to its customers and offers a very cheap rate. Customers should use this kind of third-party site for booking flights, hotels, hostels, and other properties with caution. People should have some basic knowledge about the booking site and the available benefits out there and then use them for booking. Any problem encountered one can easily contact the customer support of Agoda and can get appropriate help from them within a short period. Visit Agoda.com Official Website