The past several years have seen the rise of online travel agencies (OTAs). As travel becomes mainstream and more accessible, the general public has come to love and enjoy using their services for planning trips, finding cheap flights, and booking hotels, among others. Even we find ourselves depending on them for many aspects of our journey.
As travel bloggers, we get approached often by various online travel agencies for all sorts of collaborations: advertorials, affiliate partnerships, sponsorships, ambassadorships. But as always, we very carefully scrutinize brands we choose to work with. One of the newer players in the Philippines is Traveloka, an online service that will allow you to search and book flights and hotels. To be honest, at first, we doubted it largely because of the funny, less-than-serious name. Medyo nakakaloka. Haha.
But yes, it is safe and legit. We've been using this for the past several months now. And we found many of the features of both the website and the mobile app to be incredibly useful, thoughtful, and straightforward. In the end, we were convinced that Traveloka is something we can confidently promote to our followers. And here are six reasons why.
1. Best Price Finder
When searching for flights, Traveloka's Best Price Finder enables you to immediately see the lowest fares in a calendar format. This is perfect for bargain-hunters who know the destination they want to fly to but don't have fixed travel dates.
Some airlines, like JetStar and PAL, employ this kind of display. However, what makes this Traveloka feature much more interesting is that it doesn't search just one airline. It rummages through all the airlines in their network and shows you the cheapest tickets from all of them.
How to use it: Simply download the app and when it's time to pick a departure date, just turn on the "Find Lowest Price Estimates" toggle on the bottom bar. Step-by-step guide.
2. Price Alerts
I've said this many times before: This is my fave feature of the Traveloka app. It's great for those who always miss airlines' seat sales!
Traveloka's Price Alerts allows you to get notified on your phone when the price of certain flights you're eyeing drops or go on sale! It's not random. You will have to set the parameters beforehand so the app knows what to alert you of. For example, if you're planning to visit Boracay, just enter that specific route and your budget limitations into the app, and when there are flights that match those, you'll get alerts. Technology!
3. Promos Almost Every Day
Many of the hotels in Traveloka's inventory are discounted, but they also give away additional discounts when they have a promo. And there's one almost every day. Some are for flights, some for hotels. The discounts and destinations covered vary from promo to promo. All you need to do is enter the promo code when booking.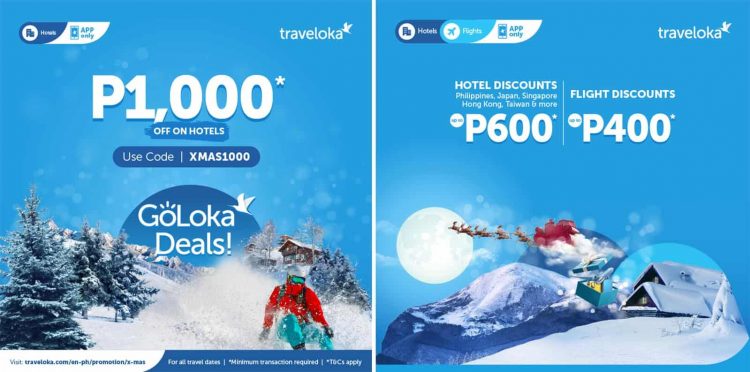 Where to get the promo codes? Follow their social media channels especially the Traveloka Facebook page and be the first to know when there's a sale.
4. Integrated TripAdvisor Reviews
Traveloka has its own built-in review system, but for good measure, it also has an integrated TripAdvisor rating so you could make a better, more informed judgment. As a long-time TripAdvisor user, this makes me more confident in choosing hotels.

5. No Credit Card, No Problem!
You can pay for your flights or hotels via credit card, but if you don't have one or you are beyond your limit, you have other options such as PayPal, banks, pawnshops, or even 7-Eleven!
Here are their payment partners: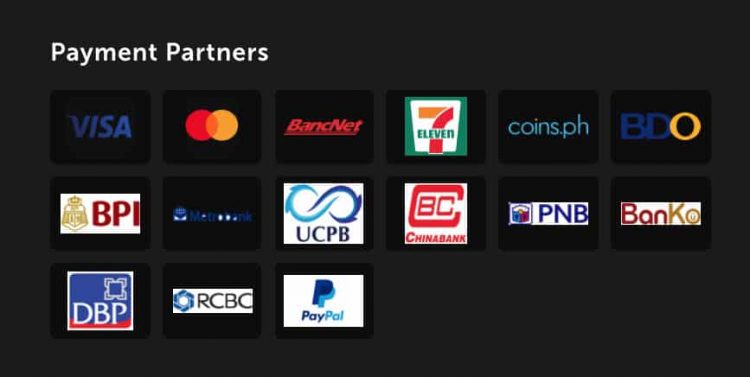 6. ASEAN-centric
Traveloka may be fairly new in the Philippines and the name reads curious and, to be frank, sounds funny, but it is a giant in the ASEAN travel scene — present in Singapore, Malaysia, Thailand, and Vietnam. And that's a big thing for me. They understand the needs (and behavior) of the ASEAN traveler (hence over-the-counter payment options, price alerts, etc.). You can count on it creating more features that address our unique concerns and understand what it means to be an ASEAN explorer.
In terms of hotel listings in PH, there is still a big room to grow, but now that they have established an office in Manila, I expect that it will grow much faster. Also, the company just got a $500 million investment from Expedia earlier this year!