About Blue Mercury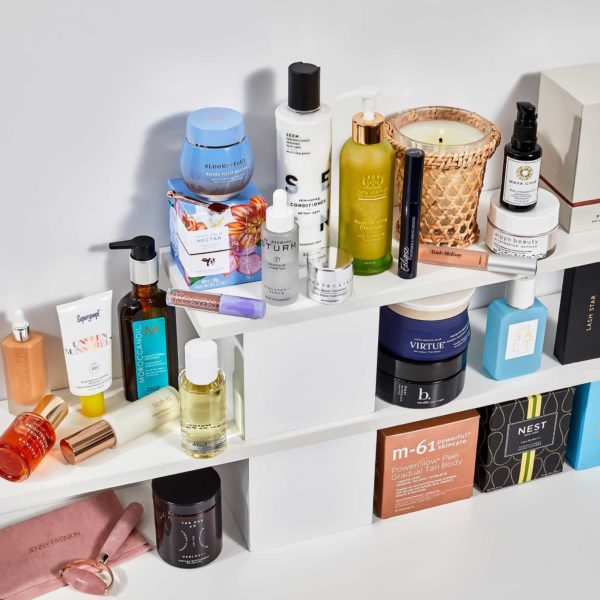 Blue Mercury is a skincare company and retailer. Although they offer cosmetics, they're most known for in-store perks like facials and spa treatments. They curate different brands for their store along with their own collection.
The beauty company definitely gets a lot of media coverage. They've been featured in publications like Business Insider, Allure, Refinery29, and more. They've received attention on their socials, too, with about 103k followers on Instagram and 112k likes on Facebook.
But can they be a part of your skincare routine? This Blue Mercury review intends to find out. Join us as we take a deep dive into the company, its products, customer reviews, and more so you can decide if they're worth buying.
Overview of Blue Mercury
Blue Mercury was a family affair founded by husband and wife duo Barry and Marla Beck in 1999. Marla realized that cosmetics weren't easily accessible as a working woman. So with Barry being entrepreneurial, they came up with Blue Mercury's concept together.
They initially launched Blue Mercury as an online retailer for high-end beauty products. Still, they found that luxury brands weren't keen on selling their items online. Plus, customers were used to testing products before buying them. So after buying two independent boutiques, they started developing physical stores that offered products, tips, and samples.
The Washington-based company had great success and, in 2006, had opened a total of 12 stores with a team of skincare and beauty experts behind them. Their services and treatments include things like oxygen facials, glycolic peels, waxing, and microdermabrasion.
This business model was a hot topic among business publications like Forbes and The Wall Street Journal. In 2015, the company was bought out by Macy's Inc, with the Beck's maintaining their CEO and COO positions. Their primary mission is to offer customers the best personal care products and professional advice.
Now that we've gone over the brand's story, this Blue Mercury review will discuss some highlights.
Highlights
Offer a wide range of skincare from different brands and their own
Their stores have spas and other treatments
Financing options are available
Free shipping is available with an order minimum
Rewards program
Generous return policy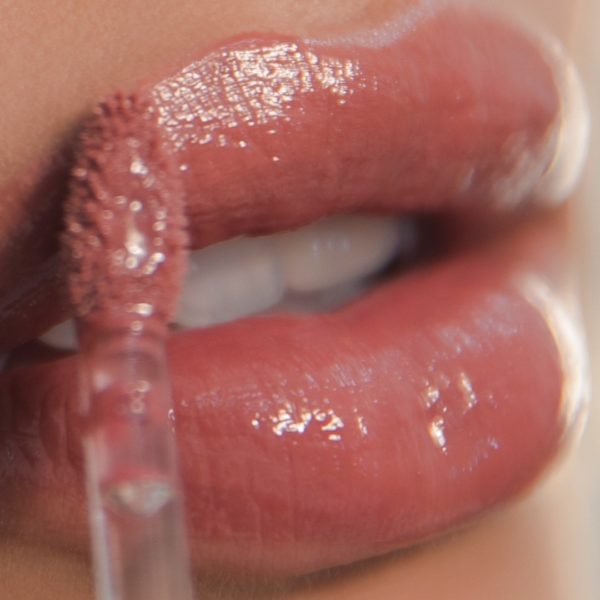 Trying to figure out the proper skincare routine for you can be challenging. Luckily, Blue Mercury offers products that'll have you glowing in no time.
So, keep reading this Blue Mercury review to find out about their best-selling skincare products. Also, note that there are financing options available with Klarna.
Blue Mercury Review
From serums, sunscreens, and eye creams, Blue Mercury's popular items can improve the look of your skin and its overall health. So, let's get into it!
Blue Mercury M-61 PowerGlow® Peel Extra Strength 20% Review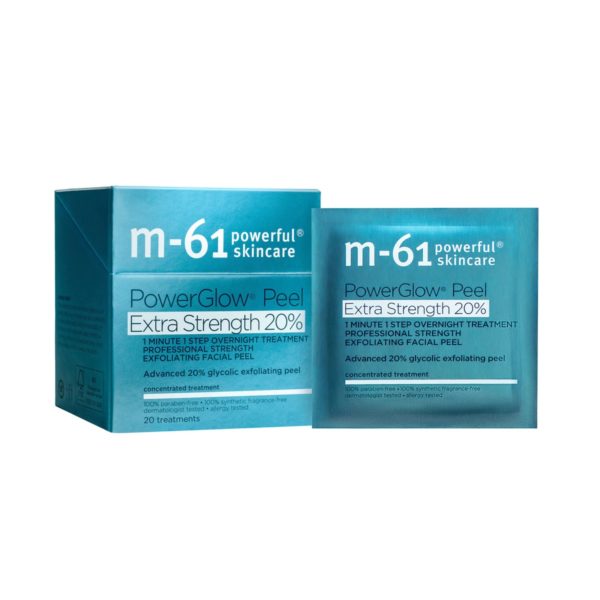 To get rid of blackheads, scars, and other skin imperfections, you can use the Blue Mercury M-61 PowerGlow Peel Extra Strength 20%. This glycolic peel is an alpha-hydroxy acid that is small enough to remove dead skin cells and promote regeneration.
Basically, the PowerGlow Peel is an exfoliator with some extra benefits. It can firm your skin and reduce the look of pores. It's an excellent treatment for people with dull or acne-prone skin. Glycolic acid peels can also stimulate collagen production, which can prevent stretch marks.
The $36 M-61 Powerglow Peel Extra Strength 20% is a dermatologist-grade treatment, so it's important to patch test the product before using it. This Blue Mercury review would recommend against using this if you have sensitive skin.
Blue Mercury Supergoop! Unseen Sunscreen SPF 40 Review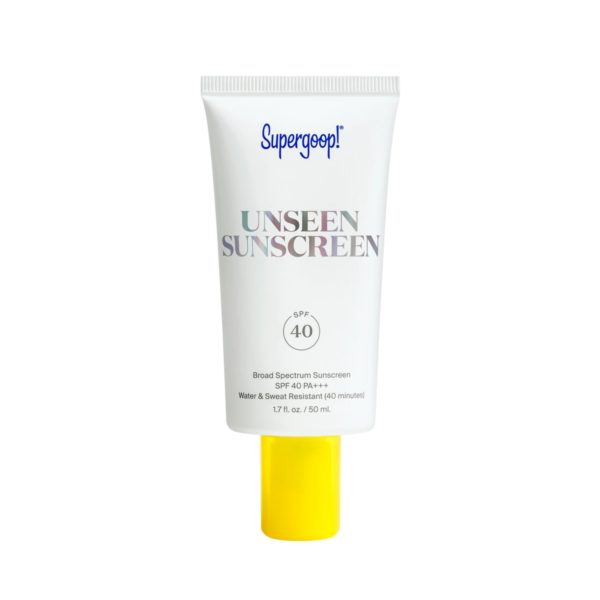 Spending time in the sun definitely makes many of us beam. But, it can cause a lot of skin problems, including cancer. Luckily, the Blue Mercury Supergoop! Unseen Sunscreen SPF 40 can keep you protected. This chemical sunscreen converts UV rays into heat that won't harm your skin long-term.
The Supergoop! Unseen Sunscreen is fragrance-free and perfect for daily use (yes, you should be wearing sunscreen everyday!). It also doubles as a primer, so it'll help your makeup stay on throughout the day. As a bonus, it adds some glow to your look whether you're sporting some natural or glam makeup.
It can even protect you from the blue light emitted by your phone or computer. Talk about a winner. You can get the Supergoop! Unseen Sunscreen SPF 40 for $34 at Blue Mercury.
Blue Mercury Darphin Stimulskin Plus Multi-Corrective Divine Eye Cream Review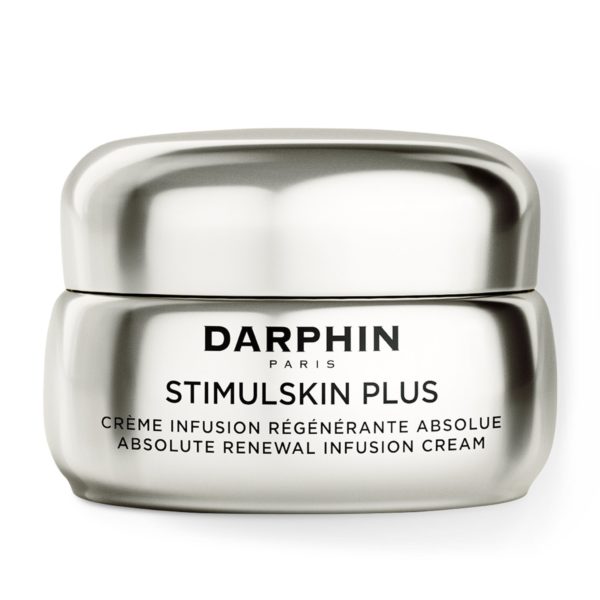 Next up is the Blue Mercury Darphin Stimulskin Plus Multi-Corrective Divine Eye Cream. This anti-aging cream brightens and boosts collagen production with mainly natural ingredients. This includes Sea Emerald, which Darphin claims can rejuvenate your skin.
This eye cream will provide moisture and hydration to your under eyes. Darphin also claims that it firms and smooths away any puffiness, so it can be a part of your morning and night routine. But, this Blue Mercury review suggests using it at night after your favorite moisturizer.
The Darphin Stimulskin Plus Multi-Corrective Divine Eye Cream is unfortunately sold out. But, you can sign up to get notified when it becomes available. A tub of the eye product regularly retails for $150.
Blue Mercury The Light Salon Boost LED Mask Review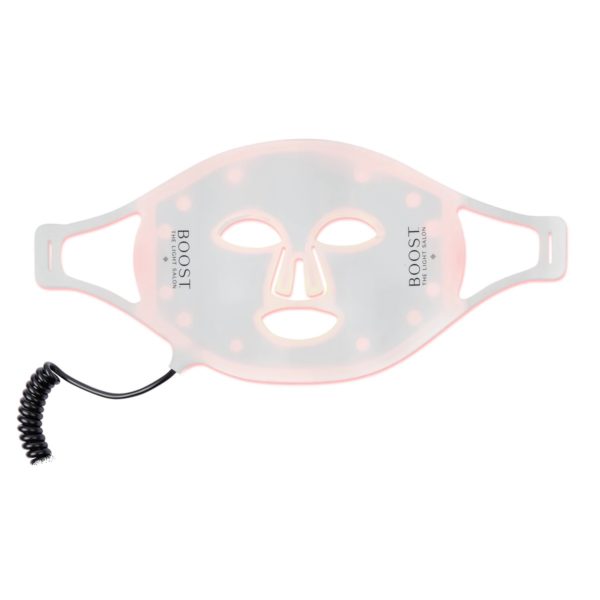 For an at-home esthetician treatment, why not try out the Blue Mercury The Light Salon Boost LED Mask. The medical-grade silicone mask works for all skin tones and uses infrared light to calm the skin and the mind. It can even promote hydration and smooth out the appearance of wrinkles.
This is the ultimate way to wind down after a stressful day or week. It's also portable, so you could really take it anywhere, like on vacation. That'll really intensify the relaxing vibes. Infrared light can also help with collagen production and can even help your acne heal faster.
The Light Salon Boost LED Mask retails for $495.
Blue Mercury Skinceuticals C E Ferulic Review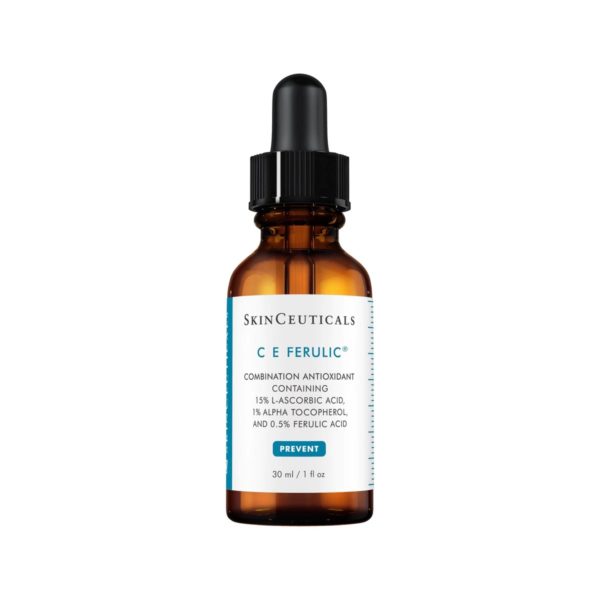 Another collagen-boosting product is the Blue Mercury Skinceuticals C E Ferulic. This treatment is made to protect your skin from photoaging. It'll also reveal a youthful glow using Vitamin C, E, and ferulic acid.
Each of these main ingredients has its own benefits. For example, vitamin C can even out your skin tone and protect you from sun damage, and with Vitamin E, that's only strengthened. Then, it's mixed with ferulic acid, another great antioxidant that increases the serum's effectiveness.
So, basically, the Skinceuticals C E Ferulic treatment is an anti-aging, UV protecting super serum. If you're looking to add this $166 serum to your routine, apply it after cleansing and toning for the best results. Then, follow up with your moisturizer and sunscreen.
Blue Mercury Révive Fermitif Neck Renewal Cream Broad Spectrum SPF 15 Review
The last product in this Blue Mercury review is the Révive Fermitif Neck Renewal Cream Broad Spectrum SPF 15. Believe it or not, your neck is basically an extension of your face. So, it definitely deserves some TLC, too.
This moisturizer is designed to tighten and firm the skin with ingredients like wheat protein and barley extract. Wheat protein helps replenish and firm the skin along with barley extract. It even has some antioxidant properties that protect the skin from free radicals. With the additional SPF, your neck will be protected and beautiful.
The Blue Mercury Révive Fermitif Neck Renewal Cream Broad Spectrum SPF 15 costs $165. It's important to note that this product does contain fragrance, so it might not be as beneficial for sensitive skin.
Who Is Blue Mercury For? 
Blue Mercury is for anyone looking for professional-grade skincare. Many of the products they offer contain beneficial ingredients that can be a part of many peoples' routines (provided they work for you!).
That being said, some of the products are luxury brands. But, if you're on a budget, you can still try their products by financing with Klarna.
Blue Mercury Reviews: What Do Customers Think?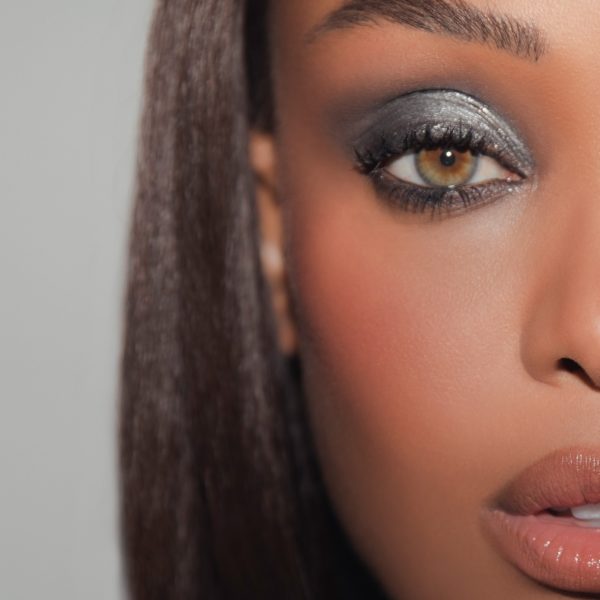 So, you've read about their best-sellers. Now, it's time for this Blue Mercury review to talk about some customer feedback. Besides the store's ratings, we also found testimonials on Influenster, Trustpilot, and Yelp.
There are some criticisms, but we can discuss those later. Here are the average ratings for the products in this review:
M-61 Powerglow Peel Extra Strength 20%: 4.4/5 stars from 197 reviews
Supergoop! Unseen Sunscreen SPF 40: 4.8/5 stars from 29 reviews
Darphin Stimulskin Plus Multi-Corrective Divine Eye Cream: 4.5/5 stars from 13 reviews
The Light Salon Boost LED Mask: 4.2/5 stars from 5 reviews
Skinceuticals C E Ferulic: 4.5/5 stars from 1.85k reviews
Révive Fermitif Neck Renewal Cream Broad Spectrum SPF 15: 4.5/5 stars from 17 reviews
The M-61 Powerglow Peel Extra Strength 20% received some glowing reviews. One customer writes, "These pads are amazon. I use one about 2x a week at night and instantly see and feel a difference in the morning. Firmer skin with a nice glow. I'm able to use a pad twice by storing it in a bag."
This product also gets good reviews in Influenster, where it rates 4.5/5 stars from 174 reviews. A beauty junkie writes, "Strong and effective exfoliant that's simple and easy to use. The skin was left soft, glowing, and hydrated. Love that each treatment is individually packaged. Definitely adding this to my weekly skincare routine!"
When it comes to daily beauty staples like sunscreen, there are many happy customers who are loving the Supergoop! Unseen Sunscreen SPF 40 in particular. Take for example, this rave review:
"I just got this, and I'm obsessed! It's meant to be worn on top of your daily morning skincare and under your makeup. Unlike a lot of other facial sunscreens, a little goes a long way, and you feel like you're getting great coverage. The feel is very silky, and it acts as an excellent primer for makeup."
Another Supergoop! Unseen Sunscreen SPF 40 buyer also showed the product some love: "Great sunscreen. Got a sample and ended up buying the full-size product. No fragrance. Goes on smoothly."
Additionally, the Skinceuticals C E Ferulic treatment is the most reviewed out of the featured products.
A customer writes, "Love this product! The scent takes a minute to get used to […] But honestly, I would rather spend money on a product that actually works than one that smells good! After just a couple weeks, I've seen a big difference in my skin! I will definitely continue to use this product! It's a new fave!"
A secondary shopper says, "by far the best antioxidant and really does improve skin tone! Skinceuticals CE Ferulic Travel Pack helps keep your skin from being damaged. It's very noticeable after about 3 weeks of use!"
Regarding general reviews, Trustpilot customers seem happy with the online store. One reviewer writes, "Good online store. They give you coupon codes that work, and customer service is good. The site is user-friendly and easy to navigate. 5-star rating!"
Despite that glowing testimonial, this Blue Mercury review found that the company has a 1.6/5 star rating on Trustpilot from 22 reviews. Additionally, the store itself has 3/5 stars on Yelp, too. Many of the online customers on Trustpilot cite long delivery delays, but this can be due to the current pandemic.
Is Blue Mercury Worth It?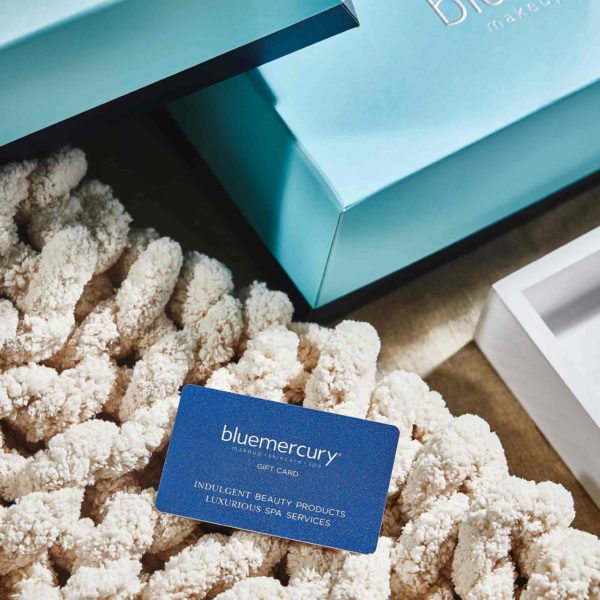 Getting your holy grail skincare products can be a journey. Blue Mercury offers dermatologist-grade products and essential information on ingredients and benefits, demystifying the whole process for you.
That being said, after researching for this Blue Mercury review, we think the store is worth browsing. They carry great brands and products with good reputations. Some of them can be pricey, but they do offer financing options.
Blue Mercury Promotions & Discounts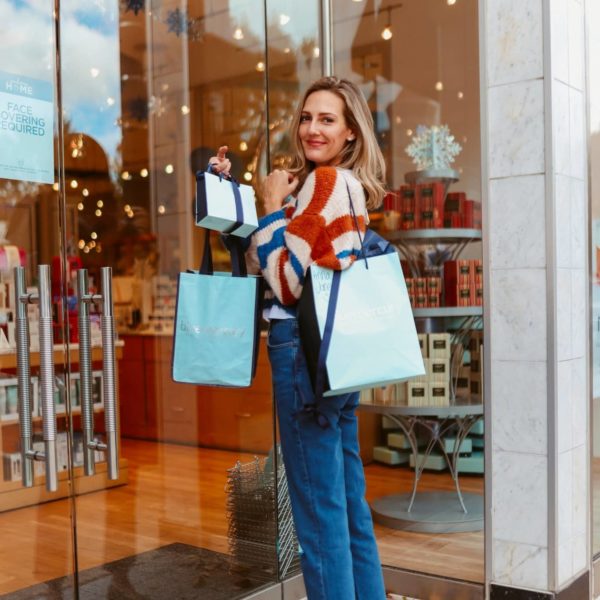 Trying to get your hands on a new serum from Blue Mercury? You can get 10% off your first order when you sign up to receive their emails. You can also receive three free samples with every order.
Where to Buy Blue Mercury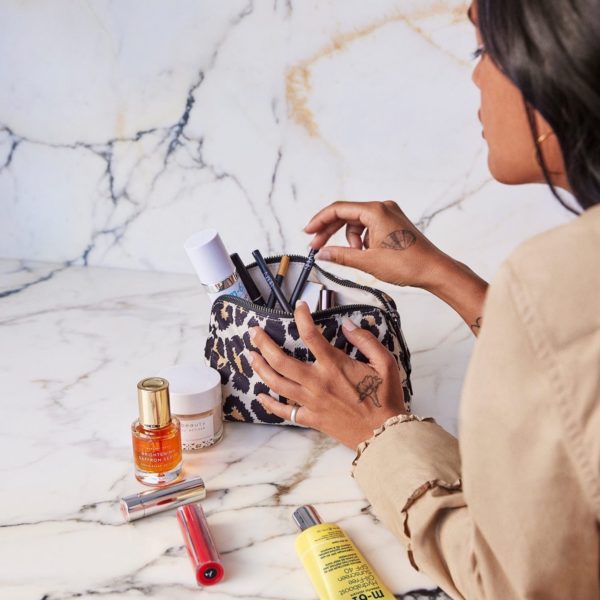 You can buy Blue Mercury's curated products at bluemercury.com. You can also find a store near you using their store locator.
FAQ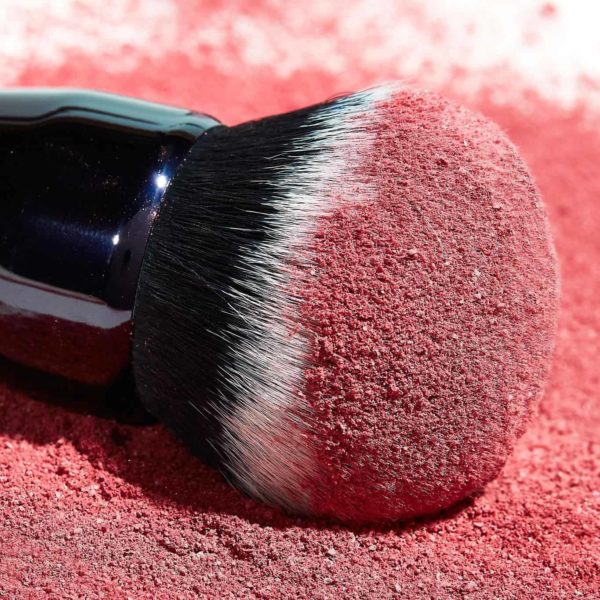 Who owns Blue Mercury?
Macy's Inc. is the current owner of Blue Mercury. Barry and Marla Beck remain the CEO and COO, respectively.
What are BlueRewards?
BlueRewards is the company's rewards program. Depending on how much you spend per year, you'll receive a certain number of perks, including birthday gifts and free shipping.
Where are Blue Mercury stores and spas located?
Blue Mercury stores and spas can be found in different locations across the United States. You can use their store locator to find one near you.
What is Blue Mercury's Shipping Policy?
Blue Mercury offers free shipping for orders over $100. Ground shipping is also free for BlueRewards members. Orders placed by 3PM EST are processed on the same business day. Any orders placed on the weekend or during holidays will be processed the following business day.
Here are the shipping options and their prices for non-members:
Ground shipping: $7
Two-day shipping: $10
Overnight shipping: $20
Unfortunately, Blue Mercury only ships within the US. This does not include military addresses or P.O Boxes. To track your order, you can sign into your account and click on your order number. If the order is on its way, you will see a green link at the top.
What is Blue Mercury's Return Policy?
Because of the current circumstances, Blue Mercury is offering a 60-day return policy. In normal circumstances, it's only 30 days.
Returns are free, and you can return in-store or by mail. If you opt to mail your items, you need to contact customer service by phone, email, or live chat to receive a return shipping label.
Once Blue Mercury receives your package, it can take up to 48 hours for your refund to process. Once it's been processed, you'll receive a confirmation email. But, it can take 7-10 days for the change to appear on your account.
How to Contact Blue Mercury
If you have any questions beyond this Blue Mercury review, you can contact their customer service team via the following methods:
Their office hours are Monday to Friday, 9AM to 11PM EST. They're also available on weekends from 9AM to 9PM EST.