ColourPop Cosmetics—maybe you've heard of it. Whether they're being applauded for their latest lip launch or ogled over for their next-level shadow and blush textures, there's no denying that the millennial makeup brand constantly has its lips (and lids and cheeks and brows) on the pulse of the hottest trends in beauty.
As a former beauty editor (and current beauty writer), I've always had ColourPop in my figurative back pocket, knowing it was a brand I needed to try but never quite making the time due to being under the silly assumption that, if it's so cheap, how could the quality be that stellar?
Well, fast forward to quarantine, and your girl had all the time in the world to get hands-on with new beauty products. And thank god I did because I've found a handful (okay, two handfuls) of new products I'll forever keep room for in my routine. So, if you, too, have ever questioned the hype or doubted the glowing reviews, let me be the first to admit: ColourPop Cosmetics is a brand for the books. And, if next-level beauty looks are of any consideration, it's about time we all read up.
Why ColourPop
ColourPop has hundreds of gorgeous beauty products to choose from. Unlike some other affordable makeup brands, ColourPop's formulas are truly exemplary, which has earned them the unofficial title of being the queen of dupes. Whether it's their Lux liquid lipsticks and glosses (which are the affordable sister products to Kylie Jenner's Lip Kits) or their color-coordinated, nine-shade palettes (which give Huda Beauty's Obsessions palettes a run for their money), it's clear to see ColourPop is onto something. And, let's be clear: We're all about it. After all, everyone deserves access to high-quality makeup products—even if they can't swing the high-end markup.
Read on for our favorite ColourPop products and links to our full reviews.
Truly Madly Deeply Shadow Palette
Say hello to your new favorite neutral eyeshadow palette. Featuring 16 nude, peach, mauve, and champagne shades in satin, matte, and glitter finishes, this palette looks an awful lot like Huda Beauty's The New Nude Eyeshadow Palette—only for a fraction of the price.
What really sets these shadows apart is their texture. While the satin and matte shades are particularly velvety, it's the pressed glitter hues that really shine. According to the brand's website, they're made with self-adhering technology so that they're less likely to flake off throughout wear. And as someone who has this palette in her arsenal, I can attest—these high-shine shades withstand the test of time. (Of course, applying a little eye primer never hurts.)
Like all eyeshadows, you can apply these pressed colors with brushes or your fingers. For major color pay-off, go with a flat, dense brush; for a dreamier wash, use a fluffy blending brush. And, when it comes to the glitter specifically, I personally like to apply it on top of a base shade using my ring or middle finger. That way, you can apply it exactly where you want it without any chance of fallout from blending.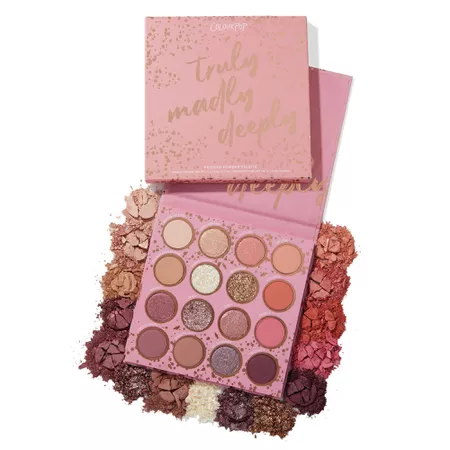 Ms. Falsies Faux Lashes
100 percent cruelty-free and 100 percent stunning. No, seriously, these faux lashes deliver the most natural-looking flutter. Unlike many affordable falsies, the Ms. lashes could honestly be mistaken for your natural lashes. They deliver volume and length without being over the top, which is why I like to have them on hand for days when a little extra flutter goes a long way. (Though, keep in mind that if you prefer a bigger, more va-va-voom appeal, ColourPop has other falsie styles to choose from, ranging from short and voluminous to wispy and long.)
The best way to apply these lashes is to start by catering to your natural flutter. Before you curl and coat your eyelashes with your favorite mascara, hold each falsie up to your lash line to see if you'll need to trim the ends (of the lash line, not the lashes) to fit your eye shape. Once you've done all that, apply your favorite lash glue to the lashline of each falsie and press them into place.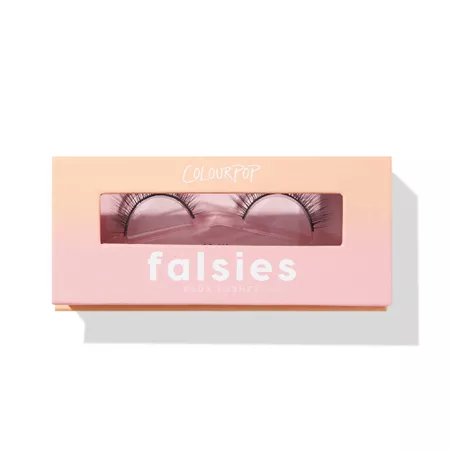 It's All Good Shadow Palette
If Natasha Denona's Sunrise Eyeshadow Palette had a baby with Too Faced's Just Peachy palette, this would be it. With 30 satin, matte, and pressed glitter shades to choose from, the potential eye makeup looks are endless.
Again, this palette—which works with all skin tones and types—features the brand's highly-pigmented, ultra-velvety satin and matte shades, along with the self-adhering pressed glitter (which, to be honest, I still can't wrap my head around how luxe it feels given the price). That's what I love most about this palette: You get dozens of the industry's hottest shades without shelling out beaucoup bucks or stuffing your vanity with multiple palettes to do so.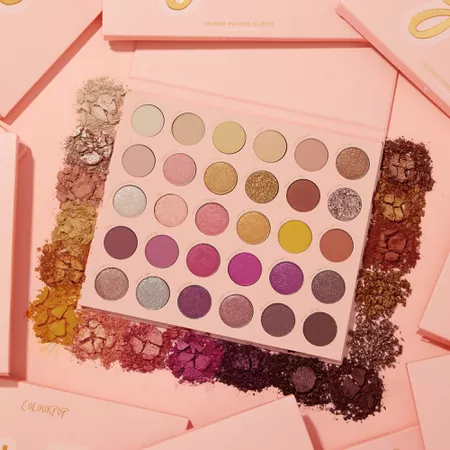 The Full Beat Makeup Tools & Accessories
First of all, these pastel makeup sponges are precious. Round in all the right areas, not to mention incredibly soft, they look and feel like something that will offer a heavenly effect for makeup routines of all kinds. For this very reason, I decided to add the bundle of five sponges into my own routine.
As a tried-and-true beautyblender user, I was skeptical of them, which only made me love them even more once I wet them and put them to work.
Where the velvet blending sponge is great for creating a dewy, almost airbrushed finish, the pointed detail-blending sponge works like a charm under my eyes and around my nostrils to minimize creasing and expertly conceal. Then there's the hourglass sponge. This uniquely-shaped makeup tool quickly became a fave for applying foundation, as I prefer lighter coverage, which helped bounce it on just right. Lastly, the two blending sponges—both feature a flat edge, and both work wonderfully for blending out any areas that look caked on.
Just remember: These work best with cream and liquid formulas, so if you're a powder gal, they may not be worth clicking 'Add to Bag.' Unless, of course, you're using their flat edges to press translucent powder into your face for the ultimate bake, in which case, have at it. And, speaking of translucent powder…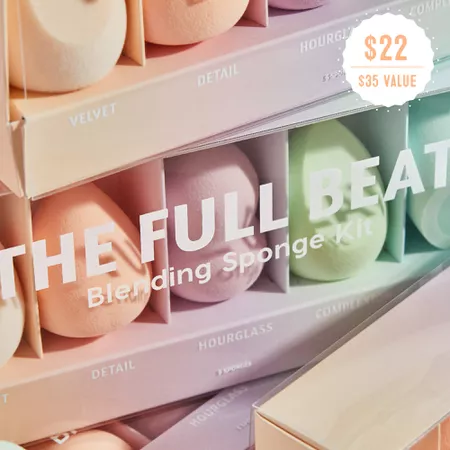 Translucent No Filter Loose Setting Powder
Over 900 ColourPop shoppers have weighed in on just how magnificent this setting powder is. Where most powders have a chalky, dry finish, this translucent setting powder is soft and velvety. What's more, it was tested against photo flashback, so wrapping your makeup routine with it shouldn't put you at risk for any ghostly photo opportunities.
What's nice about this powder is that there's a translucent shade for all skin tones—soft pink and peach for light, caramel and banana for medium, and banana and deep for dark. As for the traditional translucent shade, it's designed with fair, light, medium, and medium-dark skin tones in mind. Whichever shade you choose, dust it on with a fluffy powder brush or press it into place with a slightly damp angled makeup sponge.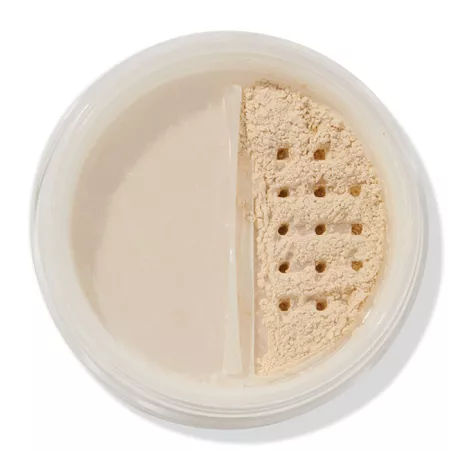 Lux Liquid Lip
If you feel like you've searched high and low to find a natural-looking demi-matte lipstick, only to come up empty every time, you'll be stoked to discover this bomb liquid lipstick. The creamy whipped formula glides on with ease and, while drying into a soft velvet matte finish, never, ever dries your lips out. Because of this, I like to keep Air Kiss (which looks fab on all skin tones, I might add) stocked and ready in my routine at all times. After all, you never know when you'll need a quality nude.
Prefer a lighter or darker nude? You're in luck! ColourPop's Lux Liquid Lip is available in over a dozen shades, ranging from pale nude to rich red.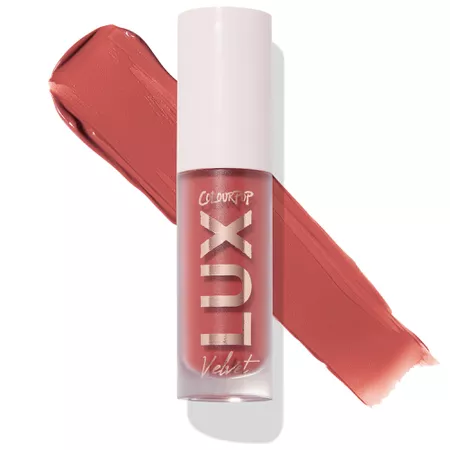 Pretty Fresh Hyaluronic Creamy Concealer
Available in 30 shades, this ultra-light, ultra-creamy concealer blends in beautifully on all skin tones—even with zero prep. Add makeup primer, CC cream, or foundation to the mix before applying it, and the result is even more dreamy. To the point where dabbing the shade Fair 20 N into my skin literally looks like my natural skin tone, but flawless as can be.
That said, if you're more for high coverage, this concealer might not be for you. While it conceals redness and dark circles, you can't use it to hide things like tattoos—even super tiny white ones like the one I have on my wrist.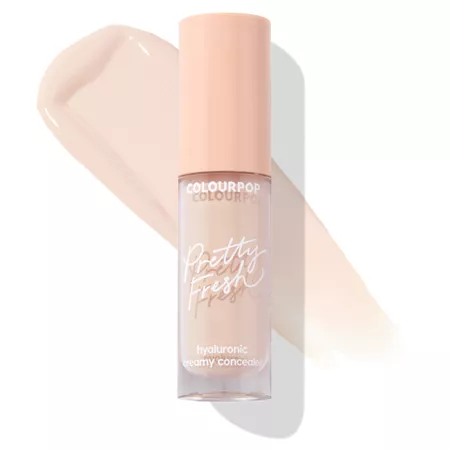 Lux Gloss
I'm all for a high-shine, non-sticky lip gloss—and this is it, y'all. While your hair will definitely stick in it if the wind blows (or something like that) on its own, the ultra-smooth formula glides like butter between your lips. That plus the light, cakey scent make it a truly delicious addition to any makeup routine.
In terms of shades, you have a few to choose from. While the light pink Blissful shade is the ultimate pink nude—and one of my all-time faves—Slow Motion is a '90s dream, and Dream Queen is a stunning lush peach hue. And those are my top three picks. Who knows, you may gravitate more toward the remaining shades. Regardless, whichever shade you choose, you're sure to swoon over the luxe formula, doe-tip application, and subtle shimmer.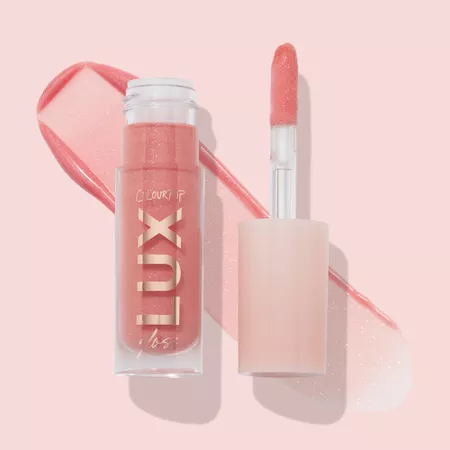 Brow Boss Gel
I'm not typically one for tinted brow gels. As is, my arches are pretty lengthy, and coating them in color looks more Groucho Marx than gorgeous Gigi. The point is, when I tried this tinted brow gel—specifically, the Light Brown Shade—I questioned everything I thought I knew. For the first time, my brows looked perfectly groomed after a tinted brow gel. I credit the ultra-small spoolie tip and non-clump formula. And, given over 700 shoppers have touted the gel for the same, there's a pretty good chance you'll dig this affordable addition to your arch routine.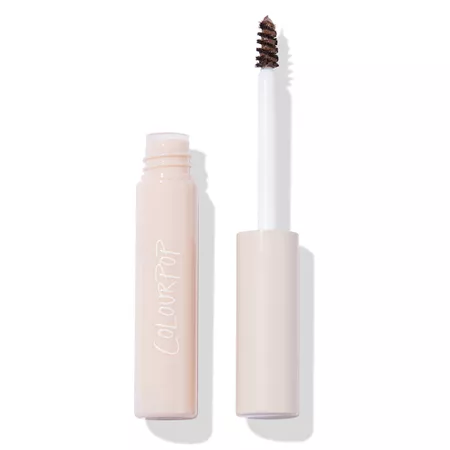 Brow Boss Pencil
While we're on the topic of brows, let's take a moment to applaud this truly game-changing pencil. The teeny-tiny tip makes sketching hair-like strokes easier than ever. And don't even get me started on the formula. The soft tip offers noticeable color pay-off without making it look like each stroke is drawn on. Rather, you can achieve the look of perfectly brushed-up brows, one stroke at a time. I'm all for it. And, given it's sold in nine shades, chances are, you will be too.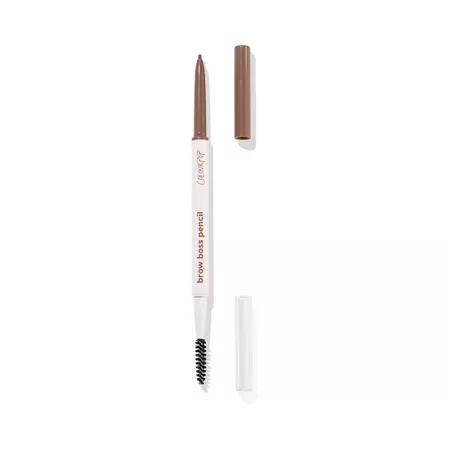 Super Shock Blush
Trust me when I tell you this blush is unreal—in whatever shade you choose. While the round compact looks like a powder, when you touch it, you'll be shocked to find a bouncy, cream-like texture that goes on like the most stunningly pigmented powder. I've honestly never tried anything like it.
The unique formula makes it easy to apply with fingers, brushes, and sponges alike, and the high-pigmented finish ensures it will show up on all skin tones.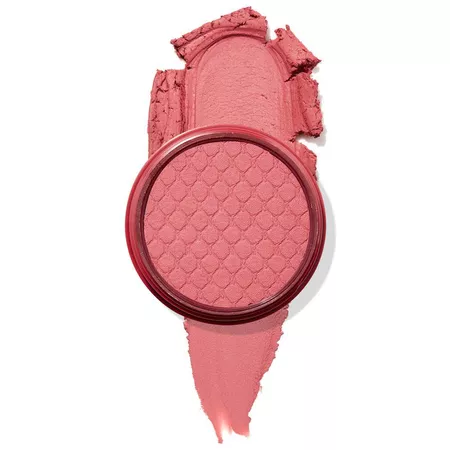 Super Shock Highlighter
It just dawned on me why these cheek products are part of the Super Shock collection—because their dreamy texture is truly mind-boggling. And, when you pair that creamy texture with a light-reflecting highlighter, the results are even more stunning.
One swipe of the bouncy pigment will create an airy wash, though you can apply more layers to achieve a denser, more major finish. If a light dusting is your goal, use a fluffy angled highlighter brush; if you prefer more pigment, opt for fingertip application.
Super Shock Shadow
You already know what I'm going to say at this point. So let me be frank: If you swoon over easily-blended eyeshadow, this eyeshadow formula will quickly replace all the others in your routine. You can apply it with your finger or a brush—either way, it will turn out beautifully. Read Byrdie's full review here.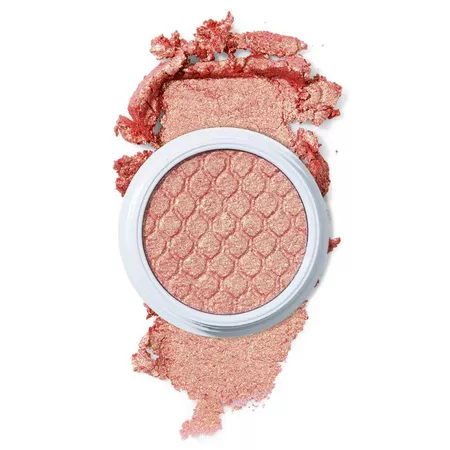 Lippie Pencil
Finding a lip pencil that creates the perfect border to prevent feathering and messy corners is a tough feat. Fortunately, ColourPop makes it super easy. Their Lippie Pencil is creamy but won't blur; it's highly pigmented but not stark. The result? Perfectly lined lips every time.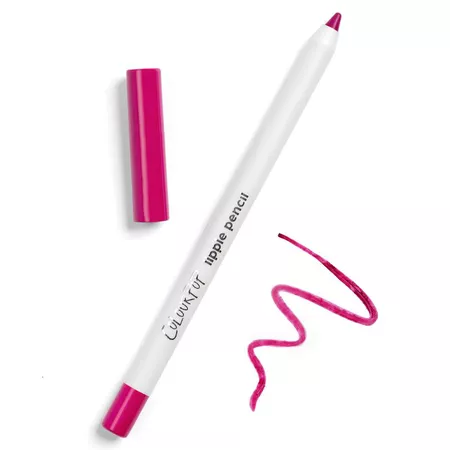 Lippie Stix
Once you line your lips, it's only fitting to fill them in. And, when it comes to starting with ColourPop's Lippie Pencil, there's no better way to complete the look than with the brand's Lippie Stix. The thin tube of satiny-matte lipstick fits perfectly into and around the contours of the lips to create the perfect pout every time. I'm a big fan of the Trust Me shade, but they're gorgeous (all 24 of them). Best of all, they're infused with shea butter and vitamin E, so they promise to never leave your lips feeling dry.