About Maisonette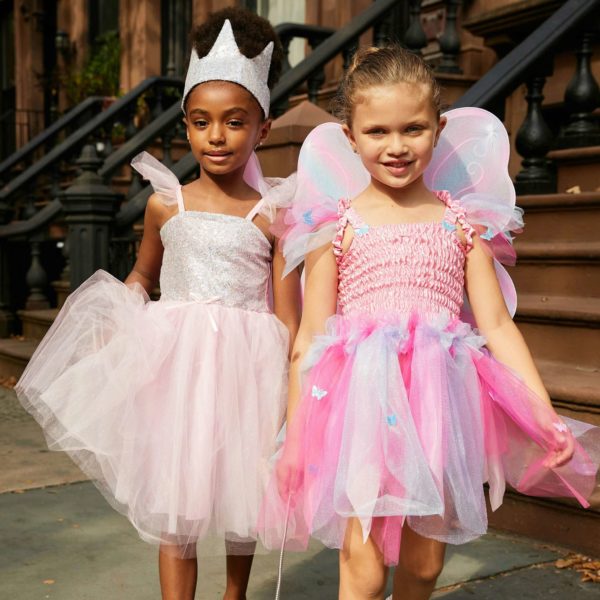 No one ever said raising a child was easy. In today's world, it can be difficult to even find the kinds of high-quality, safe, and affordable products you want to buy. Whether it be clothing, toys, or anything in between, with such a crowded marketplace, knowing where to start shopping is hard.
Well, if maisonette wasn't already on your radar, it should be. Known for its vast selection of baby and children's items, the company is a leading e-commerce retailer with everything for your little one's life.
Since its launch, the brand has garnered a cult following of parents who adore its collection. With over 230k followers on its instagram page, enthusiastic mommies and daddies regularly share their excitement about new collaborations and product launches.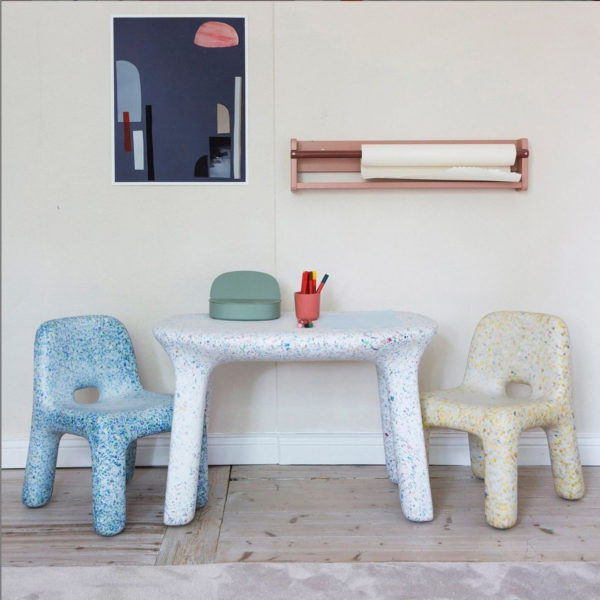 In 2017, maisonette was founded by moms sylvana ward durrett and luisana mendoza de roccia "with the goal of helping modern families navigate the adventure of raising the next generation." the e-commerce retailer aims to be your one-stop-shop for all parenting needs, carrying high-quality products for every facet of your child's life.
Sylvana and luisana met while working at vogue, so it's safe to say that the pair knows a thing or two about fashion. Turning their expertise to high-quality kids' clothing, as well as toys and homeware, maisonette curates products from different brands. Today, it sells products from more than 800 lines, in addition to its own exclusive maison me offerings.
With so many brands on the market, the company aims to make it easier for parents to find "thoughtfully-designed, high-quality and eco-friendly pieces," according to a feature in forbes. It aims to find the best of the best, offering collaborations like maisonette pehr products.
Pros
Clothing, toys, and homeware from 800+ companies
Thousands of products available
Can shop from multiple brands in one order
Customers attest to exceptional customer service
30-day return policy
For items shipping from outside the US, duties are included in the cost
Cons
Does not ship outside of the US
Some products are final sale
So there's no denying the company's influence and reach as an online retailer, but do its products live up to the hype? In order to determine if its offerings are safe for your kids, high-quality, and designed to last, this maisonette kids review will examine the brand's top-selling products.
Maisonette Kids Review
If you're looking for maisonette children's boutique clothing, then you've come to the right place. In this section, we'll take a look at four best-selling products for your children, including toys, a jacket, and a kitchen accessory.
Maisonette Ava Doll Review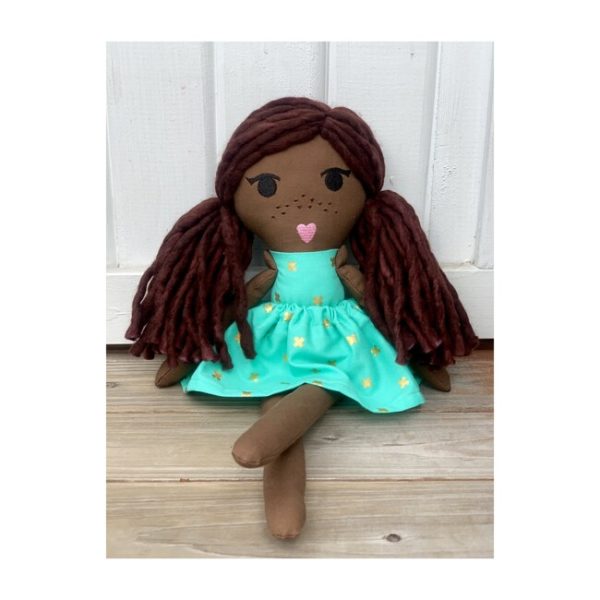 Like many toys on the brand's website, the maisonette ava doll is undeniably adorable. Mid-size, soft, and huggable, this item is ideal for any imaginative child.
Created by the modern doll studio, the company writes that this product was designed with "a mission to bring more diversity to the world of high end toys." indeed, this collection includes a variety of dolls featuring different skin colors, hair colors, and facial features to ensure each child feels represented.
This doll is handmade in brooklyn, new york using cotton with hypoallergenic polyfill stuffing. The ava doll is even wearing a green and gold metallic dress that is sure to catch any young fashionista's eye. This toy is suitable for children ages 5+.
Unfortunately, this product is currently sold out. While the company suggests joining the waitlist to be notified when it's back in stock, we recommend looking at the maisonette play kitchens while you wait.
Maisonette Mermaid Train Table Review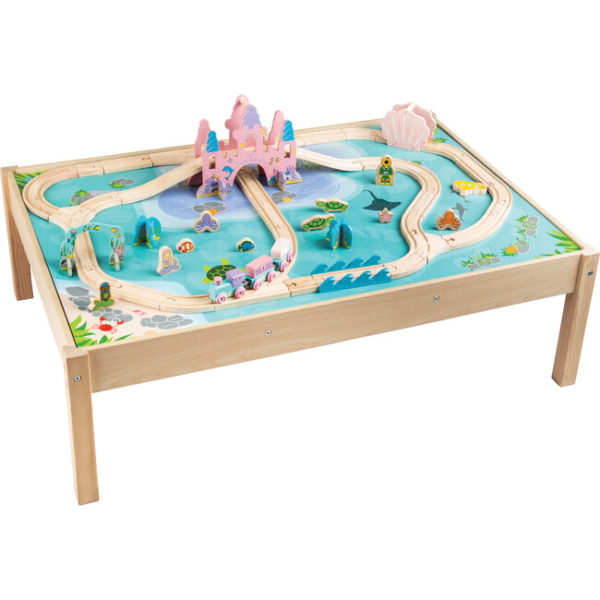 Maybe your kid is in a train-loving phase—and if that's the case, they are going to adore the maisonette mermaid train table. A spin on a standard classic, this train table is decorated with a large, pink castle that is suitable for any underwater prince or princess.
Classic wooden tracks weave through other ocean-inspired features, like shells, waves, creatures, and, of course, mermaids—all of which are placed against a vibrant blue background. The colorful train offers two carriages. (hint: there might be a place to store your treasure inside!)
Made by bigjigs toys, this train table is also compatible with its other rail toys. This item must be assembled by mom or dad, but is sure to provide hours of solo or collaborative play time for children 3 or older.
While the mermaid train table is currently sold out, you can sign up for the waitlist to find out when it returns. In the meantime, check out the selection of maisonette tender leaf toys—they're sure to put a smile on your little one's face.
Maisonette All About the Patch Crop Denim Jacket Review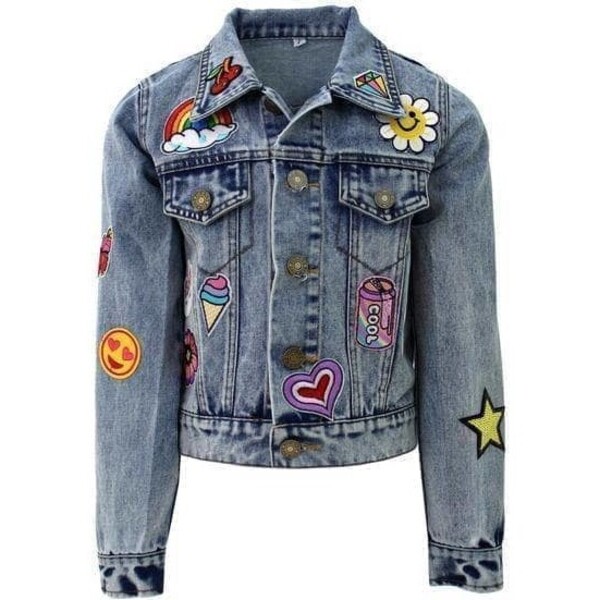 If you're unfamiliar with the company, you may not know that beyond toys it also carries a wide range of maisonette baby clothing and children's clothing—and much of it isn't your standard rompers and jumpsuits. The all about the patch crop denim jacket is chic, stylish, and guaranteed to be your kid's new favorite piece of outerwear.
Designed by popular brand lola + the boys, this jacket is unique and fun. Made from real denim and sporting eye-catching star, rainbow, and emoji patches, this article of clothing will show your kid's personality both on the front and the back.
The jacket is available in sizes: 2y-14y and retails for $72. For a casual back-to-school look, pair it with one of the maisonette girl's dresses.
Maisonette Mini Cup Straw Training System Review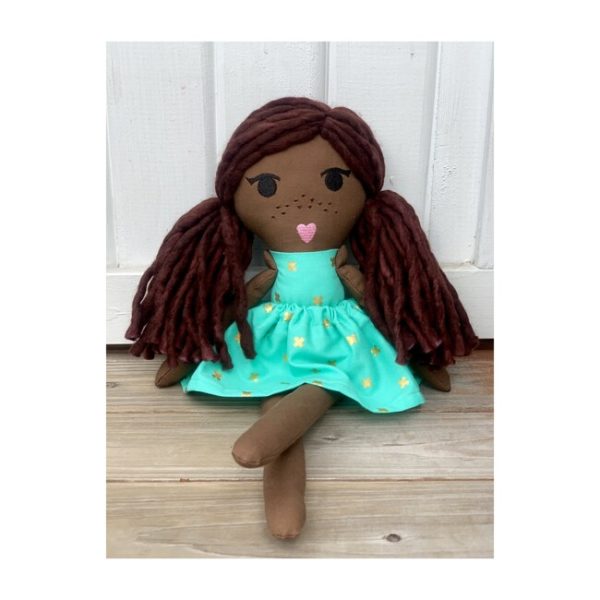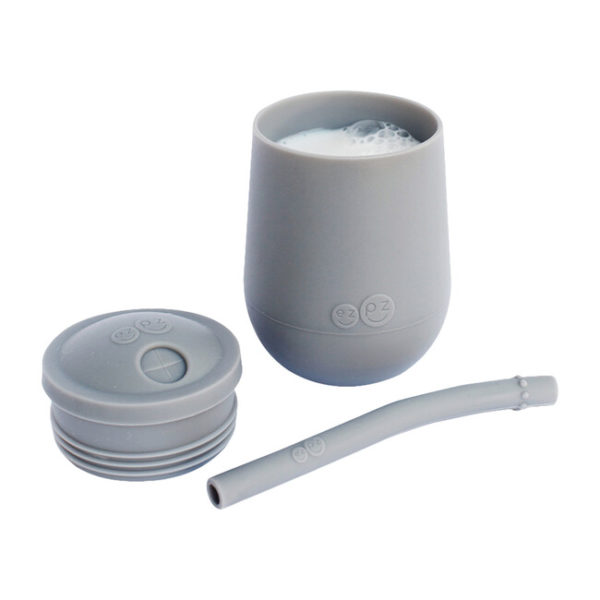 Drinking through a straw might not seem like a big deal, but to a little one, it can be a bit of a process to learn how to do. Well, the maisonette mini cup straw training system is here to make that process easier.
Made from 100% silicone, this item is dishwasher-safe and durable, meaning it won't wear, fade, or corrode. It is 5" tall and 2.5" wide—the perfect size for little hands. This set also includes a wider, bulkier beginning trainer straw and an advanced training straw.
And, parents don't need to worry about spills. This cup comes with a screw-on lid to keep your child's clothes (and your home!) free from unnecessary mess.
Available in a unisex grey color, the mini cup straw training system holds 4 oz of your little one's favorite beverage. Get it for $15.
Maisonette Baby Review
Perhaps one of the most popular sections of the company's website is its baby clothing and toys. In this section, this maisonette kids review will focus on two of the products that customers are loving the most.
Maisonette Lolita Overall Review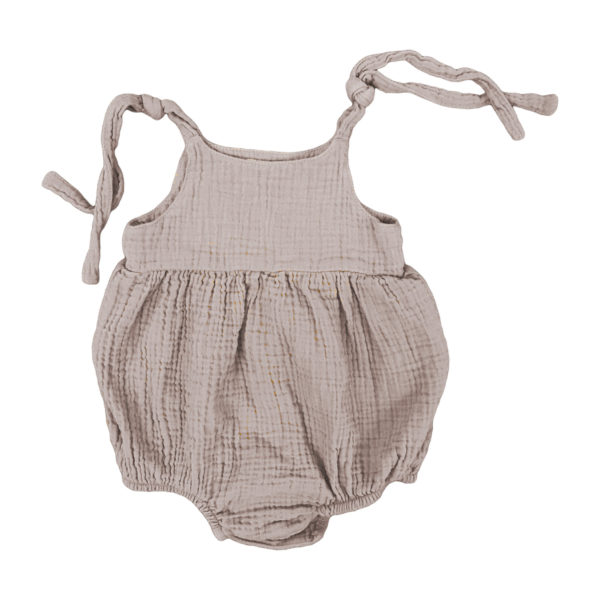 The company offers a wide range of maisonette baby girl dresses from simple designs to more elevated styles. But, any shopper searching for a classic outfit for their little one should consider the lolita overall.
Designed by the company napaani, this item, like the rest of the line's offerings, is sustainably and ethically made with 100% organic fibers in peru. Giving us a vintage feel, this trendy one-piece comes in a pinkish nude color.
This machine-washable outfit is ideal for a busy, moving baby interested in explorative play. Carefree and relaxed, this romper is guaranteed to be a must-have in your kid's wardrobe. Featuring two shoulder ties, this piece can easily be slipped on and off for diaper changes.
Though the machine-washable lolita overall is usually available in sizes to fit newborns up to 12 months, it is currently sold out. Why not check out the selection of maisonette angel dear baby clothes while you wait for it to return?
Maisonette Tree Top Adventure Review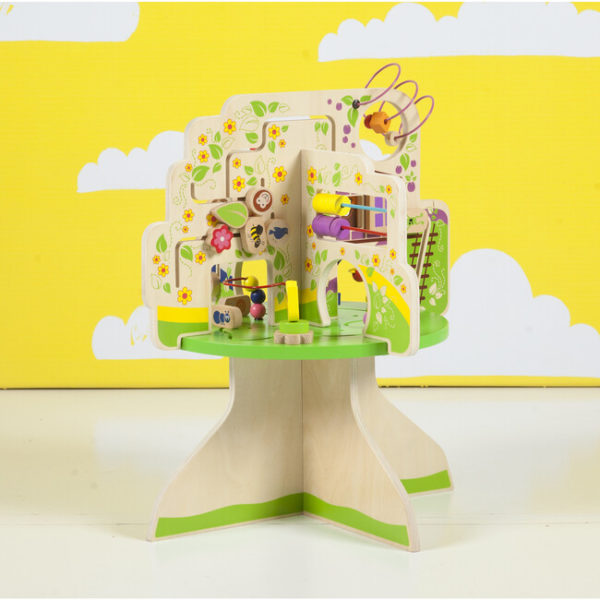 Tabletop toys are a great way to get your little one up and on their feet while they play. The maisonette tree top adventure table is truly unique. A petite, wooden activity center, this product is packed full of stimulating and safe features that are sure to appeal to any toddler.
Made by manhattan toy, this line ensures that all of its offerings are "are routinely safety tested to pass strict cpsc, astm, en71 and health canada safety standards." so, you can rest easy as your little one engages with the fun colors, moveable beads, and friendly animals.
This toy stands 15" tall and 18.5" wide. Adult assembly is required, so mom or dad will have to piece it together prior to playtime.
Unfortunately, the tree top adventure is currently out of stock. But, customers can join the waitlist to be notified of its return. Don't forget to check out the maisonette baby boy swimwear, too!
Maisonette Home Review
The final section included in this maisonette kids review is the company's home goods. Stylish, trendy, and baby-safe, any of the brand's products are sure to elevate your home play space to the next level. We'll take a look at just a select few best-sellers.
Maisonette Jenny Lind 3-in-1 Convertible Crib Review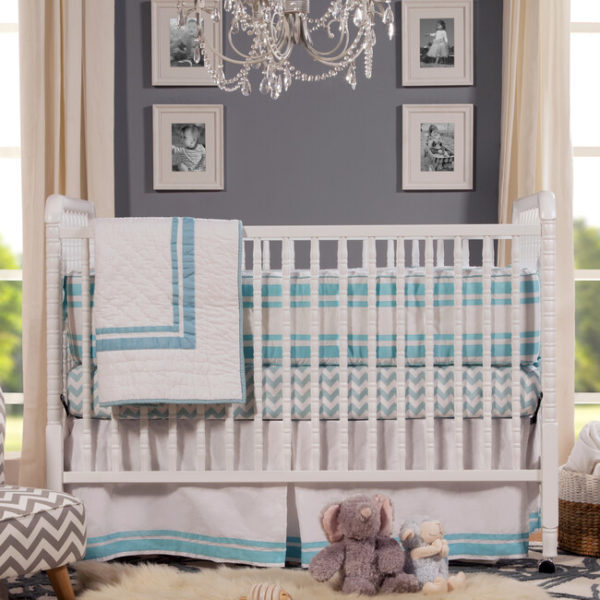 Anyone preparing to welcome home their little one knows just how important it is to purchase a high-quality, reliable crib. Designed by the company davinci, the jenny lind 3-in-1 convertible crib is safe, multifunctional, and greenguard gold certified.
With its vintage-inspired style, this crib will bring a classic charm to any nursery. Ensuring safety for both your baby and the environment, this crib is made entirely from 100% sustainable new zealand wood—none of which has been finished or painted with chemicals.
Plus, it'll last you a lot longer than a traditional crib, thanks to the adjustability. As your baby grows into a rambunctious toddler, simply change the crib to the appropriate style:
Baby crib
Toddler bed
Daybed
But, parents will have to purchase the toddler kit #m3199. Additionally, the mattress can be lowered into four different positions as your baby grows.
Get the jenny lind 3-in-1 convertible crib for $219. And, why not add some maisonette oh baby! Clothes to your cart while you're at it?
Maisonette Nantucket Table and 4 Chair Set Review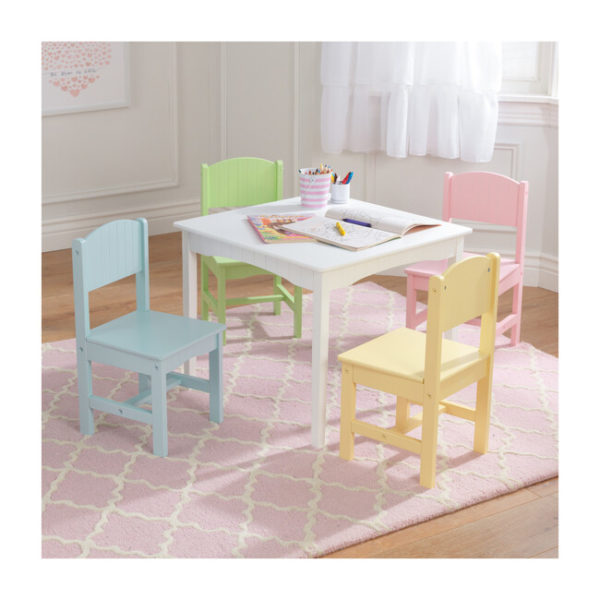 Incredibly cute and stylish is the maisonette nantucket table and 4 chairs set. Designed by the company kidkraft, this child-sized set is perfect for everything from crafts and activities to snacktime.
The pastel colors of this set are sure to attract little eyes—the clean, white table is complemented by soft blue, pink, green, and yellow chairs. Described as echoing "the sensible charm of new england," it won't be an eyesore to your living room, either.
The chairs are 19.6" tall and the set as a whole is 23.7" wide. When not in use, the chairs neatly tuck under the table.
Get your children ready for tea, craft, or activity time with the nantucket table and 4 chairs set for $185. To continue with the beach-side vacation vibe, fit your little one in something from the maisonette the simple folk collection.
Maisonette Rattan Bunny Chair Review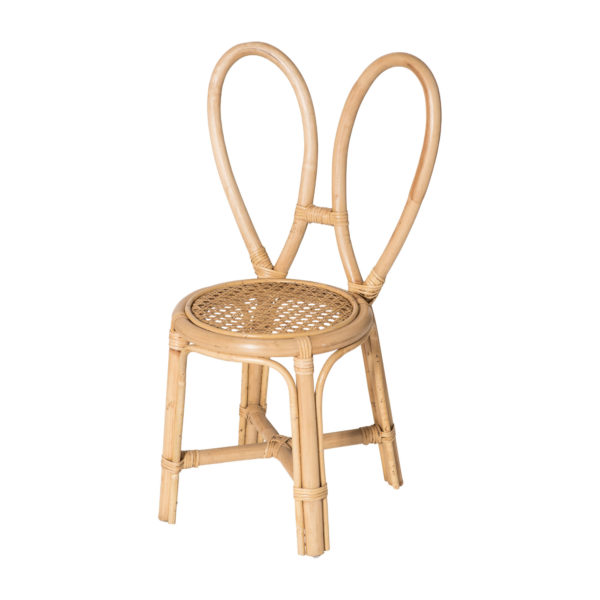 Perhaps the most original item in this review is the maisonette rattan bunny chair. Designed by the popular bohemian-style company poppie, this chair is the perfect addition to any at-home tea party. It even features two large bunny-ear-shaped backrests, giving it a unique style—and alice in wonderland vibes.
Made of environmentally responsible, fast-growing, and renewable rattan, this chair is also coated in a tough, natural, water-based finish to preserve its integrity. Perfect for little legs, the seat height measures 12 1/2".
Get the rattan bunny chair for $139. For other neutral home goods, check out the maisonette olli ella collection.
Who Is Maisonette For?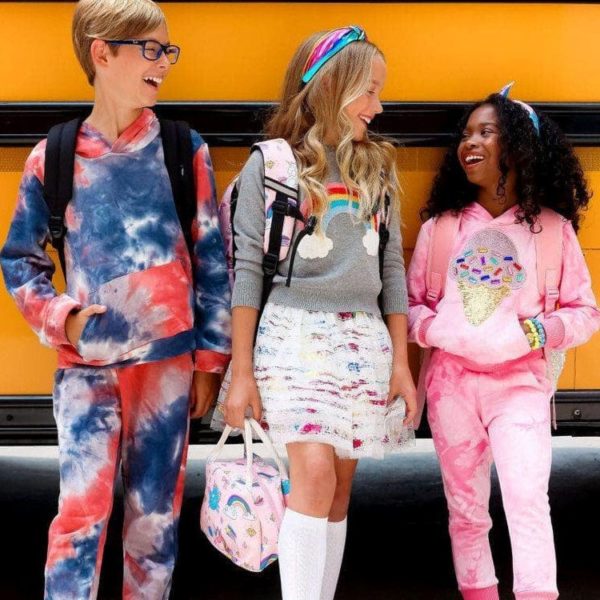 Maisonette is an inclusive brand that does not sell products for one specific type of consumer. Regardless of age, gender, sexual orientation, or ethnic background, the company's products are safe and encouraged for use by all.
No matter who you and your kids are, this company is going to have something to catch your eye. But, that's probably the caveat—maisonette sells children's items, so it's for parents, grandparents, aunts, uncles, or anyone else wanting to spoil the little ones in their life.+
Maisonette Reviews: What Do Customers Think?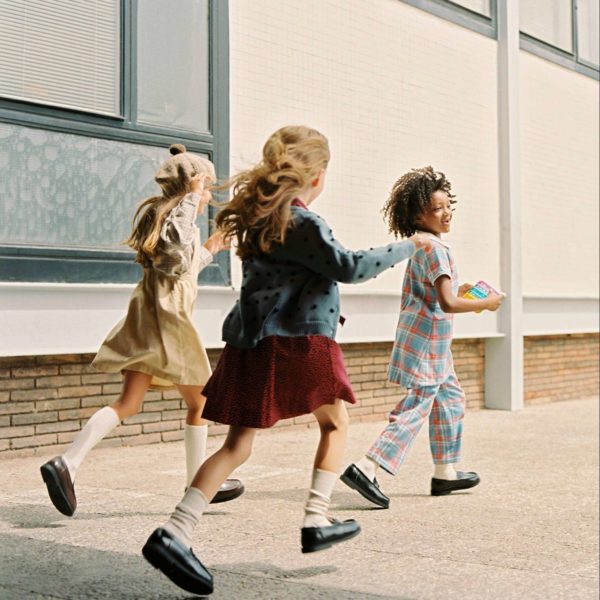 The brand's collection of necessities for babies and children certainly looks promising—but what are customers saying? This maisonette kids review sourced helpful testimonials from trustpilot, knoji, and a few other websites to get the scoop.
We'd like to point out that ratings across the web were pretty sparse. The company's site doesn't provide a way for shoppers to provide feedback and there is a lack of in-depth articles about its policies and practices elsewhere. We hope that as maisonette grows, more shoppers leave their honest experiences.
On trustpilot, the brand earned a rating of 3.6/5 stars from 68 customers. More than half gave maisonette a 4 or 5-star rating, noting the "easy returns," "wonderful customer service," and the "beautiful curation" of items.
meanwhile, another maisonette kids review reported that the website is very user-friendly, which is something we noticed, too. here's what they said: "beautiful curated online store for all things baby and children. the items here are anything but generic. easy to navigate through the site and excellent customer service."
we took a peek at the brand's knoji profile, where it has a solid 4.1/5-star score. this rating was calculated based on how popular maisonette is, the variety of products it sells, its pricing, and customer comments.
satisfied by the positive opinions on the brand's policies and customer service team, we wanted to learn more about the quality of the products it sells. because it is a boutique that curates and sells items from other companies, maisonette does not manufacture most of what you see on its site, except for its maison me line, of which there are no online opinions.
Is Maisonette Worth It?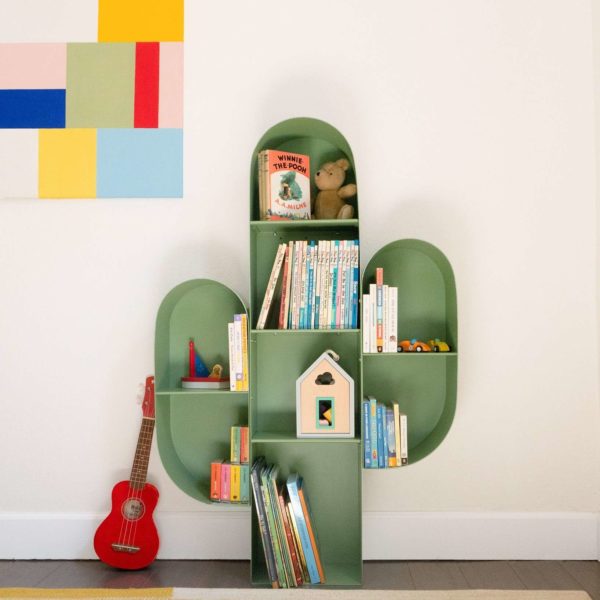 According to this maisonette kids review, the company's products are absolutely worth it. You can tell its team puts a lot of time into its curation process, choosing items that are unique, high-quality, and built to last.
Though online testimonials were quite sparse, the most frequent feedback we found was how helpful, responsive, and kind the brand's customer service team is. We also learned that its return process is simple, its website is user-friendly, and that shoppers really appreciate the collection of beautiful items.
All in all, this company comes highly recommended. So, if you're looking to stock up on items for your baby or child, from both well-known and more obscure lines, this maisonette kids review recommends checking out this site.
Maisonette Promotions & Discounts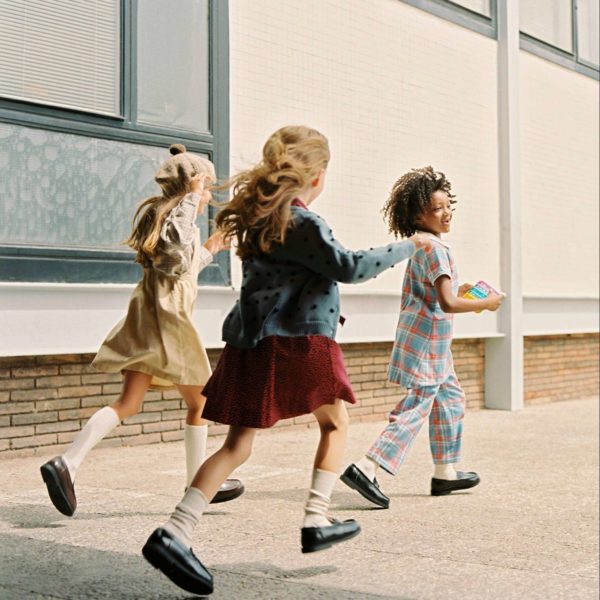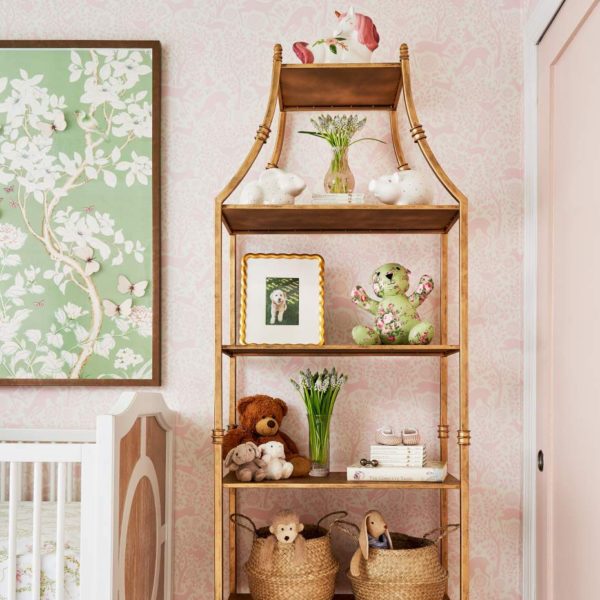 Shoppers can head to maisonette's sale page for discounted items—there are hundreds! For updates on promotions, customers can sign up for the company's e-newsletter for the most up-to-date info.
Where to Buy Maisonette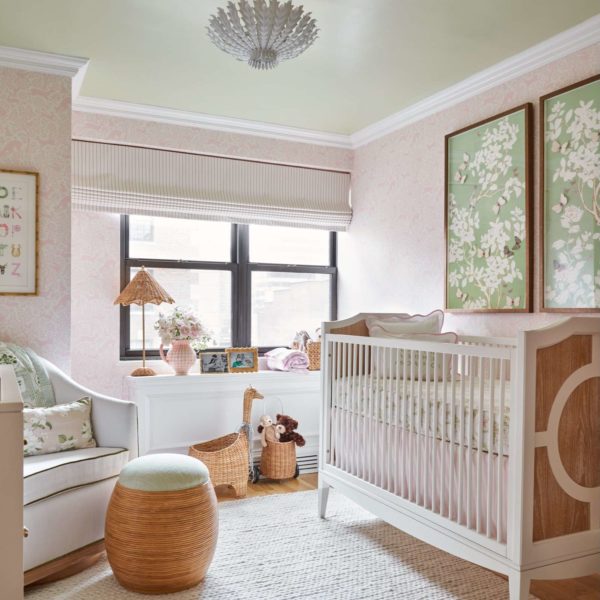 This company is a boutique that curates and sells products from other brands, such as through the maisonette goumi offerings. Technically, you'll be able to find those products elsewhere, but to take advantage of the boutique's vetting process, as well as to shop its exclusive maison me line, you'll want to shop directly through them.
FAQ
Who owns Maisonette?
Maisonette is owned by sylvana durrett, the current ceo and co-founder of the brand. The company was also started by luisana mendoza de roccia.
Where is Maisonette based?
Maisonette is an american brand. Its headquarters is based in brooklyn, new york.
Where is Maisonette made?
Since maisonette operates on a marketplace model, its products are made all around the world. Where a specific product is created is dependent on the company that has designed that item.
Does Maisonette fit true to size?
Yes, most clothing, including maisonette baby dresses, fits true to size. It is, as always, still worth reading the specific measurements for every garment to ensure the correct fit, especially because the boutique carries products from other companies.
What is Maisonette's Return Policy?
Maisonette accepts returns within 30 days of purchase. But, some items are not eligible—each product page specifies whether or not that item can be returned.
To initiate this process, simply head to the returns page and fill out the form—you'll need your order number and email address. The brand will then get back to you with further instructions.
How to Contact Maisonette
If you have any questions after reading this maisonette kids review, you can reach out the brand via: