About BeachWaver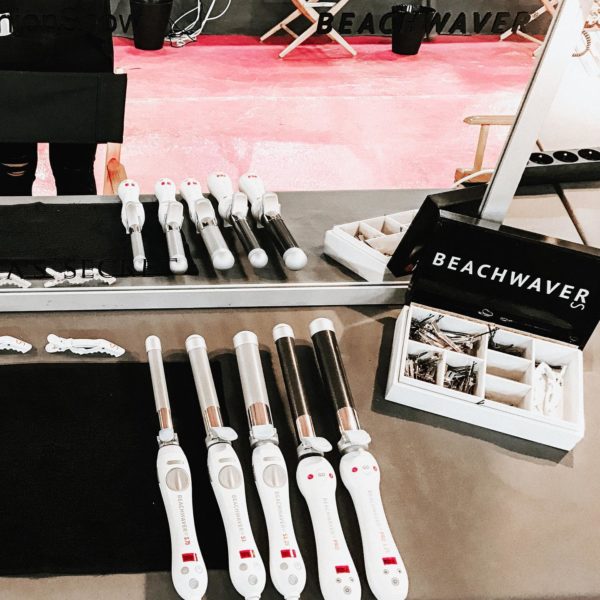 Getting your hair done constantly can cost you, but it's hard not to get the same results at home. Thankfully, BeachWaver is an American beauty company that made their breakthrough into the hair care market with their rotating wand technology and their easily accessible products.
Since their launch, they've become a well-known name, winning over 50 awards, including Best of Beauty Award 2020 from Allure. With 812k followers on Instagram and their celebrity hairstylist leader, Sara Potempa, this beauty brand has conquered obstacles over the last decade to become a leader in its field.
But with all these accolades, this BeachWaver review is curious to see if the brand can live up to the hype. We'll take an in-depth look at this hair care company and their policies, customer ratings, and other important FAQs so you can decide whether you should be spending your hard-earned money on their tools and accessories.
Overview of BeachWaver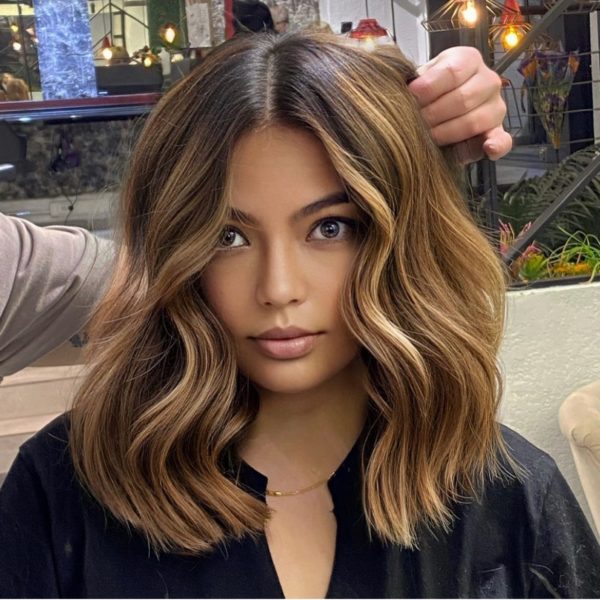 Launched in 2010 by owner Sarah Potempa, the company was originally co-founded by herself along with her two sisters, Erin and Emily.
The inspiration behind their star equipment was from Sarah's obsession with hair and how many of her clients were frustrated trying to replicate certain waves at home. And with that, BeachWaver was born.
With company headquarters in Illinois, this beauty company has made easy-to-use and widely accessible products their mission. That, and their use of natural vegan products to manufacture their haircare lines.
A proudly female-founded and led company, BeachWaver is certainly making a stir in the beauty world, and we were excited to wrap our minds around their details. Before we go any further into the company, this BeachWaver review will start with a list of highlights:
Highlights
Wide variety of tools, shampoos, and conditioners
ShopPay payments available
Free shipping (continental US only)
Subscribe & save option
30-day returns
Internationally available
Covers all types of hair
Vegan hair care products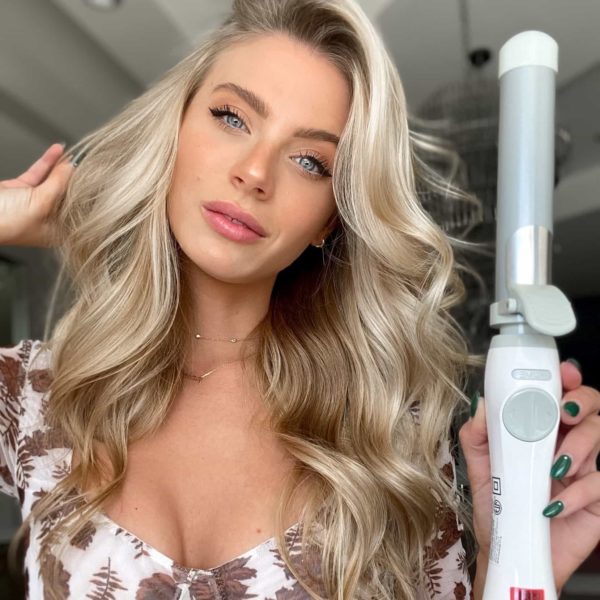 Long, flowy waves are the style du jour, and it's not always the easiest to create them at home. But with BeachWaver, you'll definitely be able to do them with ease and without breaking a sweat.
Coming up, this BeachWaver review will take a look at their prize-winning tools as well as some of their best-selling hair care products. Ready to get some luscious locks everyone will be envious of? Let's get started.
BeachWaver Curling Iron Review
Ah, long and loose beachy waves — a look that's flattering for anyone. But have you ever tried to recreate those beachy waves at home? Not the easiest thing to do. If you're holding the curling iron wrong, you can accidentally burn yourself or worse, tangling the cord and ending up with a wonky hairstyle. Not cool.
With so many fantastic beauty tools to choose from, this BeachWaver review will go over their top selling items and other popular products so you can see why people love their tools.
BeachWaver Clamp & Curl Midnight Rose Review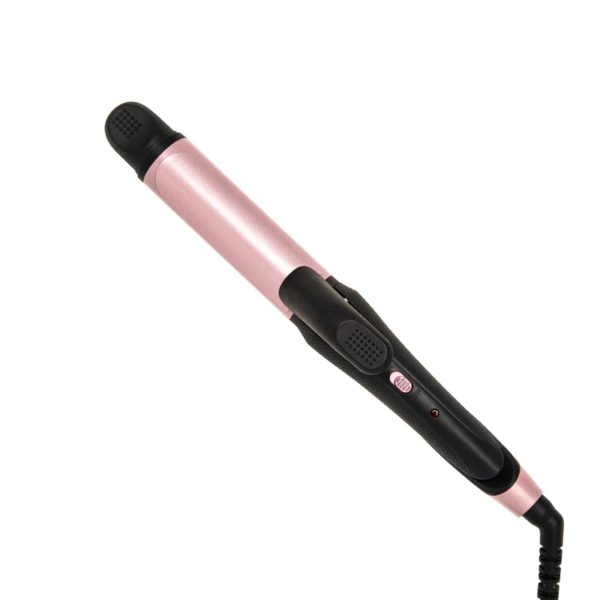 Perfect curls can be achieved more easily when you've got the right tools at your fingertips. The Midnight Rose Clamp & Curl iron is a ceramic tool that gives you 2-in-1 technology. With a 1" barrel and a 360 degree swivel cord, this hair curler is versatile and works super quickly.
Heating up in moments, this hair tool has a clamp for smooth curls, options for straightening, and an easy-to-use handle for comfort, retailing for $59.
BeachWaver 3B Waver Midnight Rose Review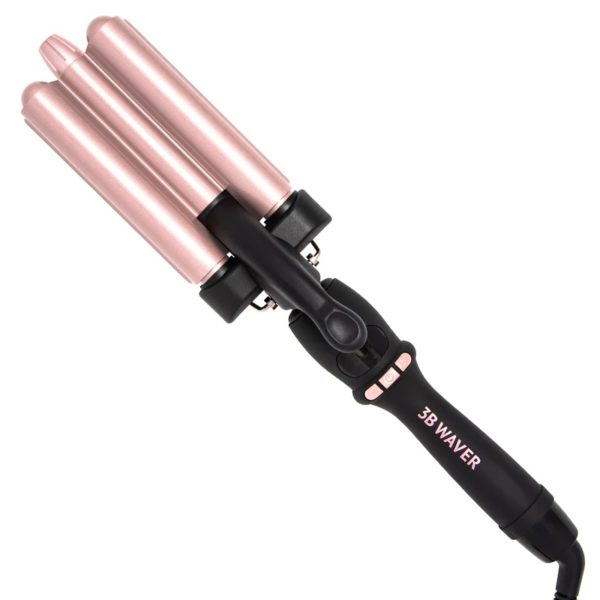 Hair feeling a bit flat? The 3B Waver Midnight Rose can help you bring a bit more life to your hair. With its 3 barrels, easy-to-use tech, and a variety of temperatures, this curler will give you that commercial-ready hair.
Get your hair done in moments with the 0.75" barrel and 5.5" length, your perfect curls are just an easy clamp away. The 3B is also great to travel with, heating up in 30 seconds. This 3 barrel waver retails for $89.
BeachWaver B1 Midnight Rose Review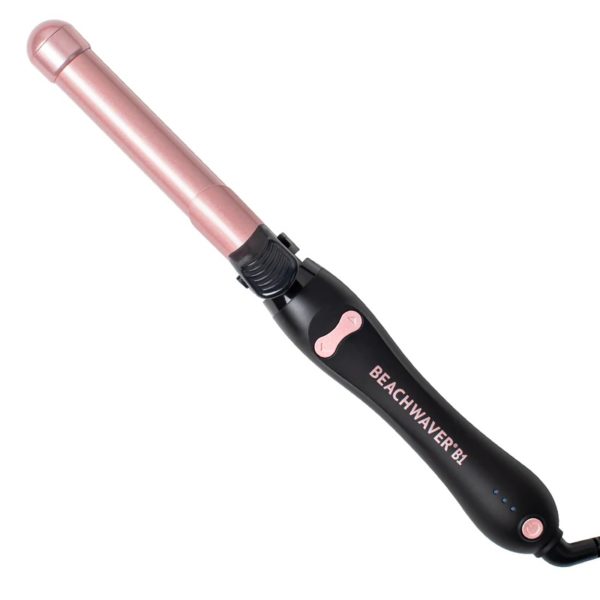 Sometimes you're not looking for waves but some sultry curls instead. Well, you're in luck because the B1 Midnight Rose hair curler is simplicity at its finest.
With 3 heat settings, a barrel that can rotate in both directions, and a 1" ceramic wand, this easy-to-use beauty tool is an asset to achieve the perfect curl. Top it all off with its travel friendly size and voltage, this wand is built for everyday use.
The BeachWaver B1 curler retails for $99.
BeachWaver S1 Dual Voltage Review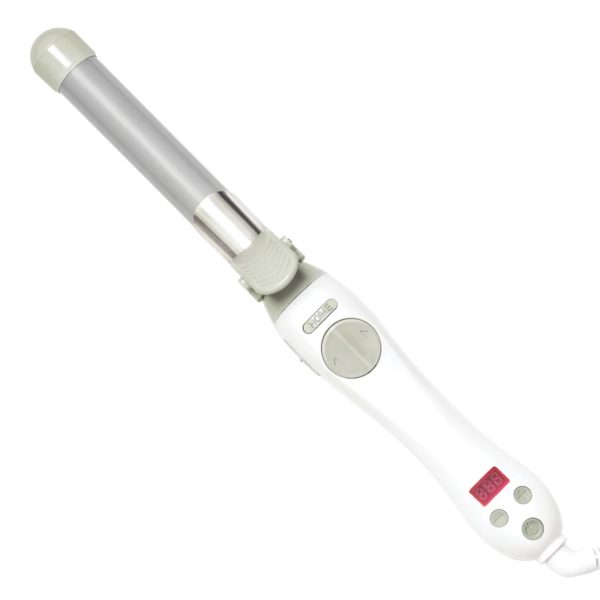 The S1 Dual Voltage will be your favorite curler yet. Voted the most popular size among all of this hair company's top favorites, this beauty tool will give you the perfect curl, especially for medium to long hair. With its 1" wide ceramic barrel, adjustable heat settings, and an easy-to-use rotating barrel, there's nothing not to love about this iron.
The BeachWaver S1 is made to travel, fitting perfectly in your luggage. This hair curler retails for $129.
BeachWaver Haircare Review
Next up for this BeachWaver review is their hair care products. With an abundance of shampoos, conditioners, and general hair help serums, this category was filled with intriguing and awesome products. However, we're just going to give you the best sellers in this section, so we don't overwhelm you.
BeachWaver hair care products are made to give your hair the ultimate texture and volume, and if you need a bit of help in that area, you'll want to stay tuned.
BeachWaver BRB Purple Shampoo & Conditioner Review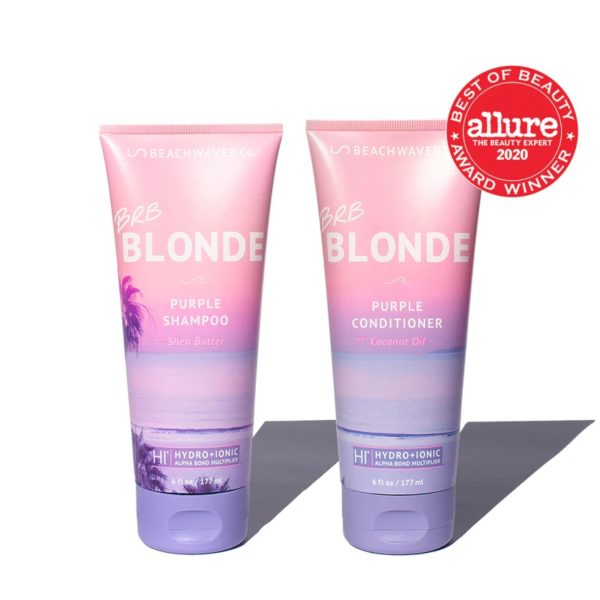 Brassy locks are so out. If your blonde strands need a bit of help, the BRB Purple Shampoo & Conditioner has been formulated to tone your platinum strands for the perfect color and shine. With its moisturizing qualities, this shampoo/conditioner duo keeps your bleached mane on lock while nourishing your hair with its natural oils.
Combining shea butter and coconut oil, you can't go wrong with this combo, especially if you subscribe and save, which gives you up to 50% off your regular purchases. Or, just buy one set of bottles for $56 to try it out.
BeachWaver Second Chance Dry Shampoo Review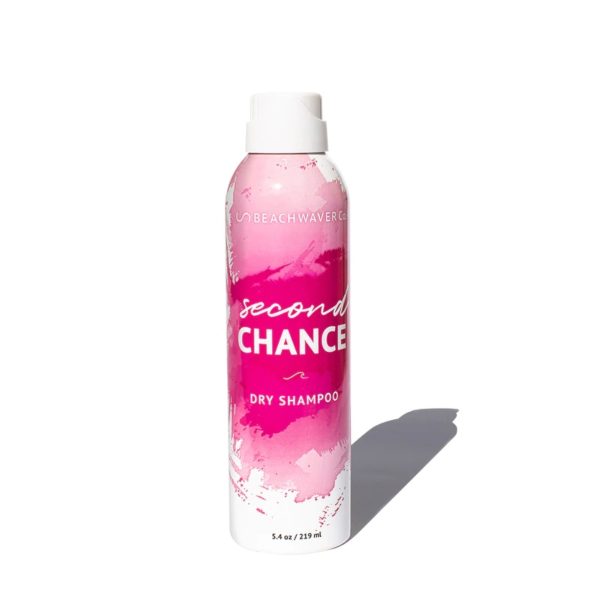 The worst feeling is when you wake up late for work and your hair is lank as hell. Yikes. But with the Second Chance Dry Shampoo, you'll be able to refresh your mane in seconds so you can head out the door ASAP.
Made without parabens or sulfates, this dry shampoo absorbs oils yet gives bounce and volume back to your locks. With a fresh berry scent, you can use this on second or third day hair and no one will be wiser.
This shampoo comes in a 5.4 oz bottle and retails for $18.
Who Is BeachWaver For?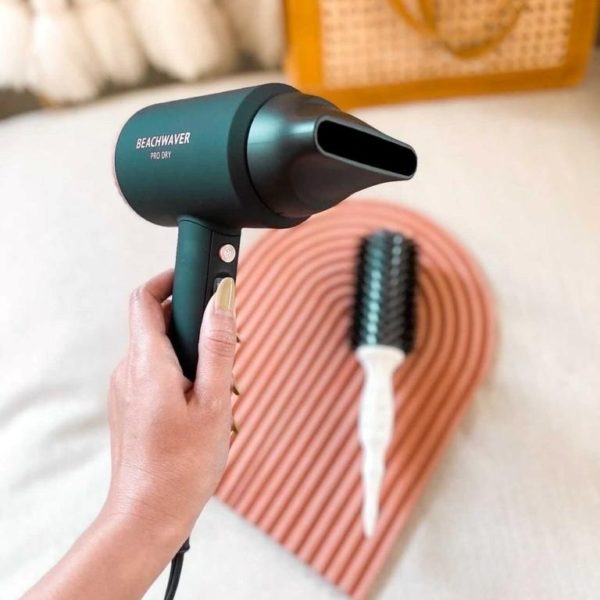 BeachWaver was created for anyone who needs a bit more bounce and volume to their hair, without spending all their money and time on their locks.
By manufacturing easy-to-use products, like rotating curling irons and natural hair care formulas, this brand has launched itself full force into the beauty tool market against some serious competitors.
However, by allowing their tools to be widely accessible at a reasonable price through third-party platforms, BeachWaver has allowed themselves to become known as a reliable and trustworthy brand whose products are a sure thing.
What Does a BeachWaver Do?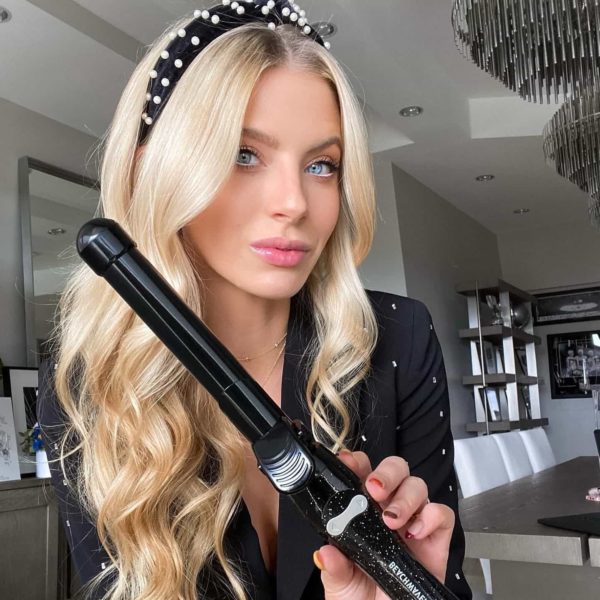 A BeachWaver product is made to add health and bounce to hair that needs a bit of extra help. By using one of this brand's beauty tools on your locks, you'll end up with a head of textured, voluminous curls.
With their hair care products, BeachWaver uses natural ingredients to keep your hair healthy and strong. Meanwhile, their curling irons and other tools have been created to easily provide you with long-lasting and smooth curls, no matter the length or hair type.
With their patented rotating barrel technology, BeachWaver has created a number of curler types that all leave you with a common result — beautiful, effortless curls.
BeachWaver Reviews: What Do Customers Think?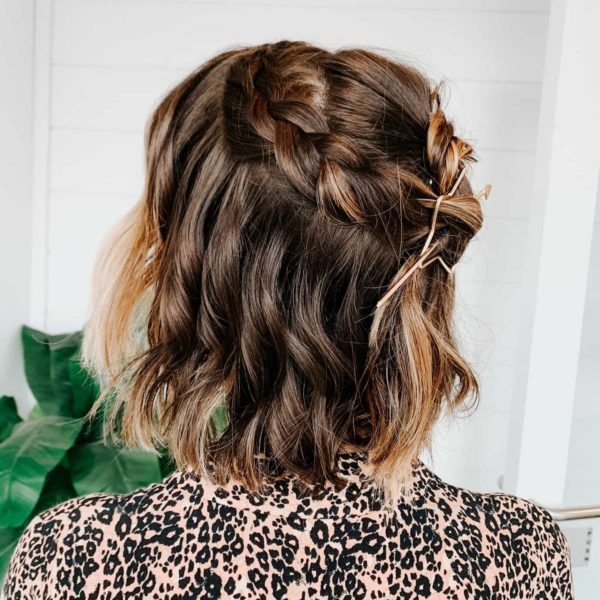 Now, it's easy to get swept away in the promises of textured, healthy, flowing locks and bouncy, gorgeous curls. But what this BeachWaver really wants to know is — does their promise stand up to their performance? We figured the best place to get an upfront and honest look was through their customer feedback.
First, we wanted to start out with a list of ratings from the brand's website before moving into some detailed customer feedback:
Clamp & Curl Midnight Rose: 4.4/5 stars, 35 customer reviews
3B Waver Midnight Rose: 4.9/5 stars, 140 customer reviews
B1 Midnight Rose: 4.9/5 stars, 105 customer reviews
S1 Dual Voltage: 4.7/5 stars, 227 customer reviews
BRB Purple Shampoo & Conditioner: 4.5/5 stars, 120 customer reviews
Second Chance Dry Shampoo: 4.9/5 stars, 83 customer reviews
A great example of typical BeachWaver reviews are those found on Amazon, where plenty of their products are being sold. One of their best-selling curling irons has a total of 525 reviews and an average rating of 4.6/5 stars, including this happy customer who gave them 5 stars: "I have shoulder length hair and the barrels were perfect for my hair."
"Usually my hair is pin straight and I did put the waver on the highest setting of 410 degrees. Easy to wave by sorting your hair into a few sections. I have a lot of hair but the hairs themselves are not thin nor thick so just portioning it into smaller groups for 5-7 seconds per wave worked great. Overall, I'm impressed and love how it looks! Love this product!"
Another great catalog of BeachWaver feedback can be found on Influenster, where the brand has 4.5/5 stars out of 792 reviews, including this 5-star rave:
"Love how easy it is to curl my long hair with this product. It has cut my prep time to get ready into a quarter of the time! I get so many compliments when I have my hair done with this. My hair is naturally curly and on the thinner side and my hair holds the curls so well with this, normally my hair falls out after a few hours but with this my hair stays styled all night!"
Lastly, we've found another great portfolio of positive BeachWaver reviews on Ulta, where their products are widely distributed. The company has successfully raked in 280 reviews, with an average of 4.4/5 stars, including ones from ecstatic customers who state:
"My hair does not hold a curl. But I don't know what kind of sorcery is in this curling iron- BUT IT CURLS LIKE A DREAM. I used the 370 heat setting and by god, my hair curled and stayed! I slept on it overnight and I still had great curls in the morning. The rotating barrel is such a great invention. It's a little difficult to get used to, but worth the learning curve."
From what we can see, this all-around hair care company is doing it right. Between the BeachWaver reviews and general product ratings, this company has secured a rock solid portfolio of loyal followers and loving admirers.
Is BeachWaver Worth It?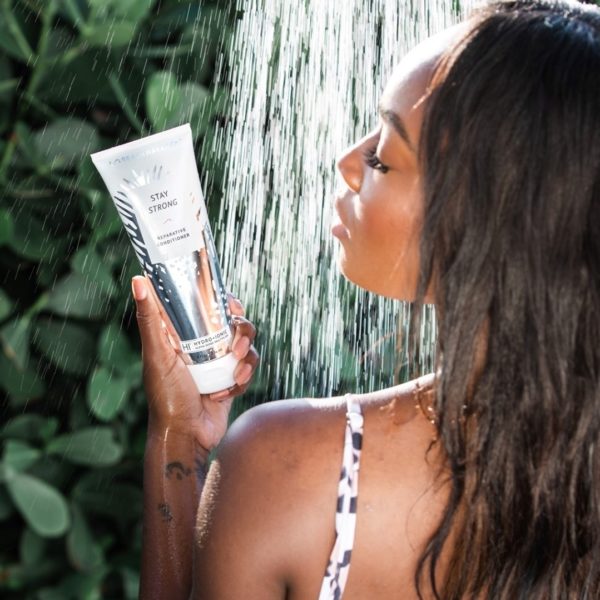 If you've been searching for high quality beauty tools at affordable prices, you might be at a loss. To get the best hair care products out there, you need to shell out a pretty penny. Luckily, BeachWaver is an exception to that.
With their entry level prices and top performing tools, this company has made a name for themselves as an accessible brand.
With promises that their products are versatile and can be used by folks with any length or type of hair, BeachWaver has made their tools easy-to-use and affordable to most. In which case, it's safe to say that they're worth it.
Is BeachWaver Legit?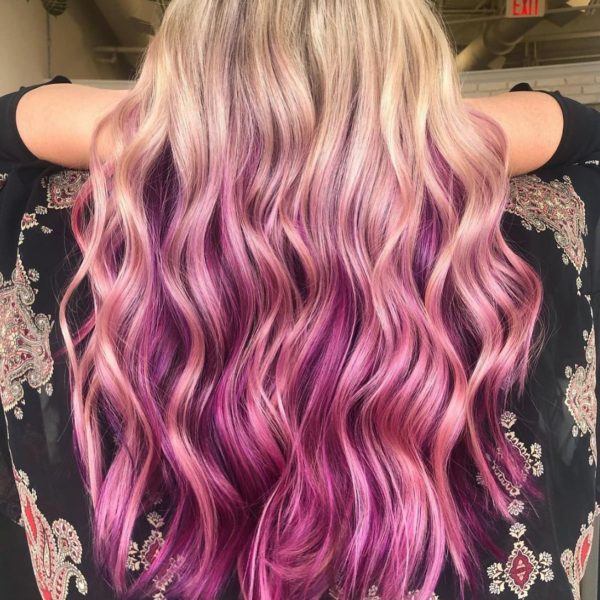 With over a decade in the industry, BeachWaver has risen dramatically in popularity and become a well-known and respected name in hair care. With an expert hair stylist behind the scenes designing the perfect products for big, bouncy curls, their hair styling tools are out performing many of its competitors.
With such a strong following of customers and fantastic BeachWaver reviews found far and wide, it's safe to say that this company has done the leg work in building a reputable and trustworthy brand that offers great service and high quality products. We couldn't find any glaring red flags for the company.
BeachWaver Promotions & Discounts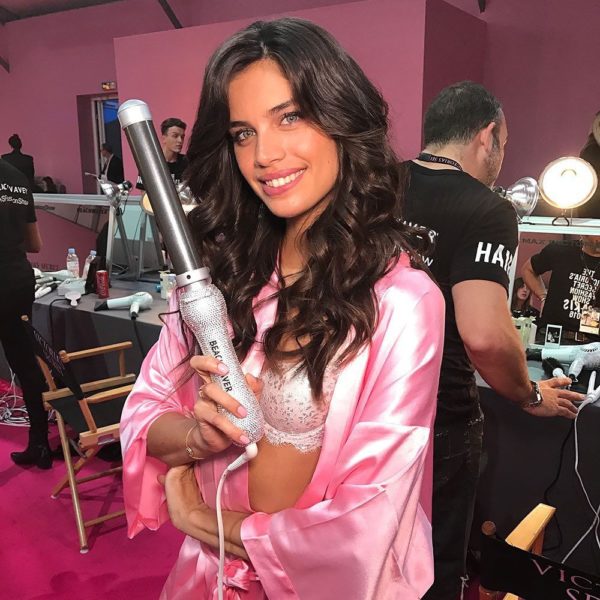 As luck would have it, BeachWaver is offering up to 70% off their most loved products at the moment, as an effort to do some spring cleaning on their inventory.
Plus, if you sign up for their newsletter, you'll be privy to upcoming sales and occasional BeachWaver discount codes that become available for their fans.
Where to Buy BeachWaver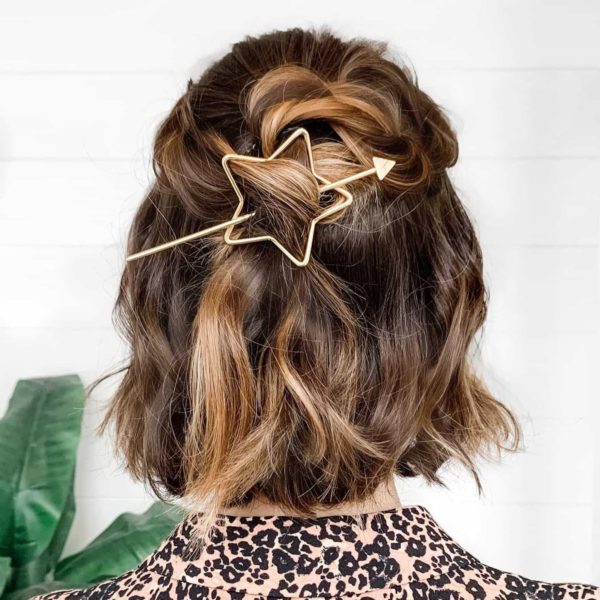 BeachWaver products are predominantly found through their website, and since they've even got some country-specific platforms, it can be pretty easy to get your hands on their beauty tools. However, if you don't live within their shipping regions or are simply curious where else they're sold, here's a quick list of third-party platforms where they're available:
Amazon
Ulta Beauty
Carlo Maderno
Big Apple Buddy
Poshmark
FAQ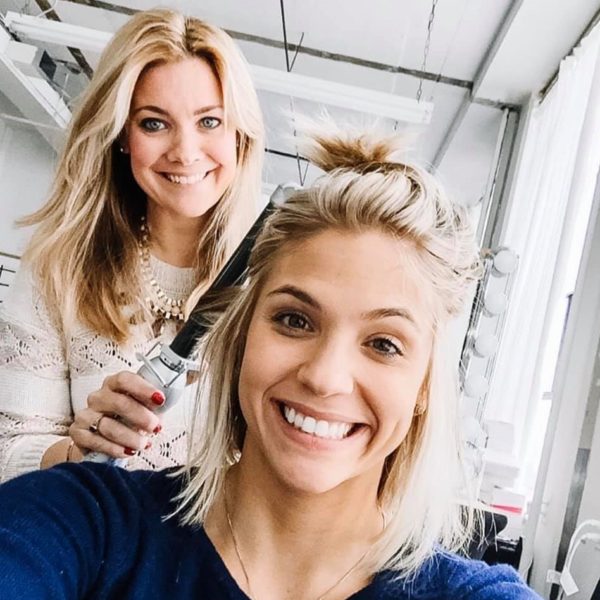 Who owns BeachWaver?
Sarah Potempa is the owner of the company, co-founding BeachWaver in 2010 with her sisters Erin and Emily.
Does BeachWaver ship internationally?
BeachWaver does technically ship internationally. However, they have country-specific websites with their own set of shipping standards. For example, the US website only ships within the US, and the same principle applies to the Canadian or Australian sites.
What is BeachWaver's Shipping Policy?
BeachWaver occasionally offers free standard shipping as part of promotions or discounts (but only within the continental US). Otherwise, their standard shipping costs will depend on where you live.
They also offer faster speeds and will give you a quote once you've selected a speed at checkout. BeachWaver does not ship to PO boxes, Hawaii, or Alaska.
What is BeachWaver's Return Policy?
There are times when your purchase just doesn't live up to your expectations. Well, the company offers you a full 30 days from the shipping date to initiate a refund to return your goods. After 30 days, refunds will not be processed. Customers are responsible for shipping costs, which is $10, and will be taken from your refund amount.
To get your refund started, all you have to do is use their returns portal on their website.
If you're making an international return, you have 14 days once you receive your order to contact the company. You are responsible for duties and taxes, as well as shipping.
All returns will be processed and refunded within 7-10 days.
How to Contact BeachWaver
The best ways to get in touch with BeachWaver regarding any questions, concerns, or returns related inquiries, please use the following methods below:
Email: [email protected]
Phone: 224-222-0428
BeachWaver's customer service team is available to help you Mondays to Fridays, between 9 am to 5 pm CST.