About Callaway Golf Preowned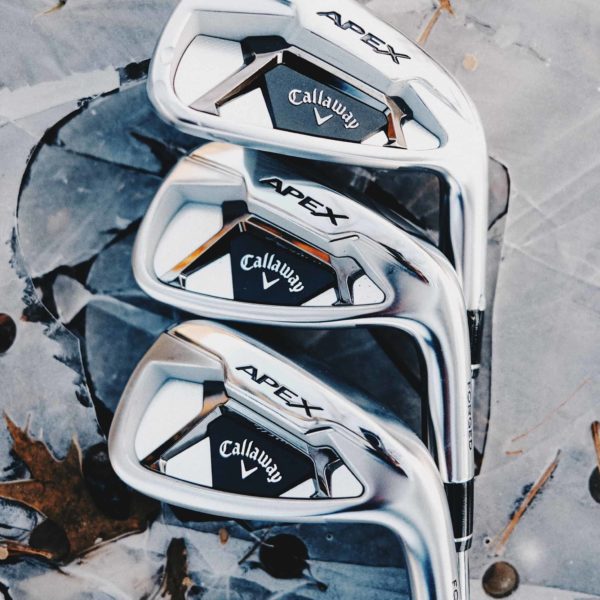 There are no two ways about it, golf is one of the most expensive hobbies on the planet. It ranks up there with deep-sea diving, mining bitcoin, and having children as one of the least frugal activities today.
That being said, Callaway Golf Preowned offers a way for you to start playing for a lower price. They're a subsidiary of the larger Callaway Golf Company and have over 11k followers on Instagram.
My Callaway Golf Preowned review will tell you about the service, how it works, the quality of the clubs you can purchase, their customer reception, and how their customers feel about shopping with them.
Overview of Callaway Golf Preowned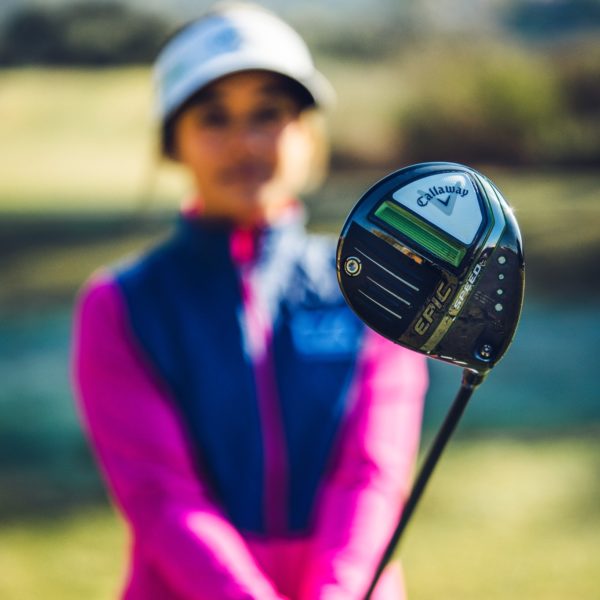 Callaway Golf Preowned is the dedicated second-hand digital store for the titular company. The company has been operating since 1982 when founder Ely Callaway Jr. fused his experience handling textiles with his adoration for golf.
They are now situated in Carlsbad, California, and manufacture almost every golf-associated item on the market. I'm talking about golf clubs, hats, bags, balls, gloves, and clothing. Their clubs are especially acclaimed. In fact, they're the world's largest golf club manufacturer.
However, I'll be focusing on what they have in their resale closet in this Callaway Golf Preowned review. There are plenty of reasons to buy a preowned club besides just the price reduction.
You don't need to worry whether the clubs you're buying are counterfeit because the company includes a certificate of authenticity with every item. All their products, including the ones that customers trade in, must be approved by the brand's internal team of experts.
Additionally, every product comes with a 12-month warranty and a 90-day buyback policy. This adds some security to your purchases in case the delivered club doesn't arrive in its advertised condition.
Also, it's much more environmentally friendly to buy used golf clubs. That's not just because reusing products is more sustainable than fabricating new ones. Callaway Golf Preowned enforce strict environmental policies in their factories.
That's great for both customers and the planet. Speaking of great news, I'll cover more of it in the next portion of my Callaway Golf Preowned review by looking at some of the most attractive qualities of the brand.
Highlights
Offer name-brand preowned golf clubs at discount prices
All products come with a year-long warranty
90-day buyback policy
The company includes a certificate of authenticity with every purchase
Financing payment plans available through affirm
International shipping
You can buy plenty of different clubs from Callaway Golf Preowned, including irons, drivers, wedges, putters, and hybrids. You can purchase these clubs as full sets or individually.
Callaway Golf Preowned Edge Complete Set Review
Why stress out over finding the perfect club to complete your ideal roster when you could cut out the middleman with the Callaway Golf Preowned Edge Complete Set.
This set includes everything you need to wipe some strokes off of your game. Well, almost everything. You'll still have to find your own caddy and club bag.
Here's what the set includes:
A Callaway Golf Preowned Titanium Driver (with headcover)
A Callaway Golf Preowned 3-wood (with headcover)
A Callaway Golf Preowned 5-wood (with headcover)
6 Callaway Golf Preowned Cavity Back Irons
An Odyssey White Hot Pro Putter with a headcover and the SuperStroke grip
The entire collection is dedicated to making your shots straighter over a larger distance. Each item could be the missing piece of your golf game puzzle.
Sadly, the Callaway Golf Preowned Edge Complete Set is not available right now. I can't even report its price as the brand's website doesn't list it.
Callaway Golf Preowned Drivers Review
There's only one way to legally get your ball from the tee to the fairway, and that's with a driver. This section of my Callaway Golf Preowned review will highlight the best drivers that line the brand's online marketplace.
Callaway Golf Preowned MAVRIK Drivers Review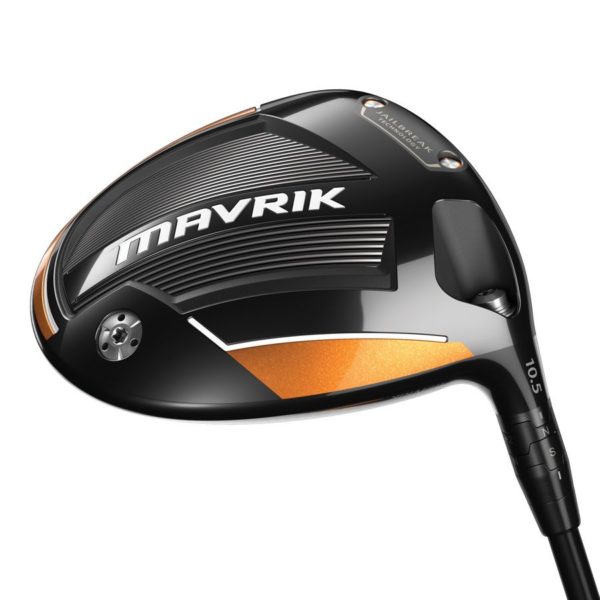 This is one of the most smashing Callaway Golf Preowned drivers that you'll find online. It has an artificial-intelligence-designed face that increases ball speed. That means your balls will soar higher with more velocity than….actually, I don't even want to write a metaphor about that.
The Callaway Golf Preowned MAVRIK Drivers are one of the most sought-after products on the brand's marketplace.
Their value comes from their pristine performance and technological innovations. The driver is made from lighter-grade titanium that works alongside its face to optimize ball speed.
You can get your balls flying faster than ever with the Callaway Golf Preowned MAVRIK Drivers. The prices range from $200 to $420 depending on the condition.
Callaway Golf Preowned Epic MAX Drivers Review
This driver practically markets itself. It's epic, it can deliver maximum speed and power, and it comes from the Callaway Golf Preowned market. What else could you need to know?
Okay, I'll quit being pedantic. The Callaway Golf Preowned Epic MAX Drivers has a Jailbreak A.I. speed frame and adjustable weighting.
These factors can give users more control over their shots. The more control a person has, the more they can focus on what they need to do to get the ball through the air.
This driver is made from super strong titanium. The material bolsters its output and (you guessed it) can increase ball speed. The driver is entirely focused on that goal and it seems like it achieves it remarkably well.
The Callaway Golf Preowned Epic MAX Drivers can be yours for anywhere between $334 to $560 depending on how much you want to spend for its quality.
Callaway Golf Preowned Iron Sets Review
This section of my Callaway Golf Preowned review will focus on Tony Starks' favorite clubs. The Callaway Golf Preowned iron sets roster is nothing to scoff at. Each one can help you close the gap between the fairway and the green.
Callaway Golf Preowned Apex 21 Irons Review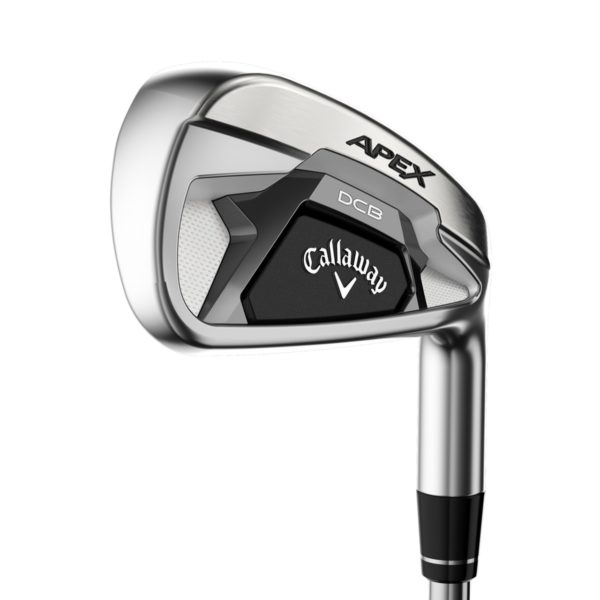 The Callaway Golf Preowned Apex 21 Irons want to put control back in the hands of their users. They're the first set of Apex irons designed with A.I., a decision that standardizes their performance.
That A.I. design, along with the irons' tungsten core, promotes consistency over everything. These factors can eliminate small deviations that our human brains may not notice that ultimately affect our game.
You could feel that your shots have more forgiveness and a larger launch after adding the Callaway Golf Preowned Apex 21 Irons to your arsenal.
This 100% iron club hovers between the $934 and $1,260 price range, with the variations denoting the quality of the club.
Callaway Golf Preowned X Forged CB Irons Review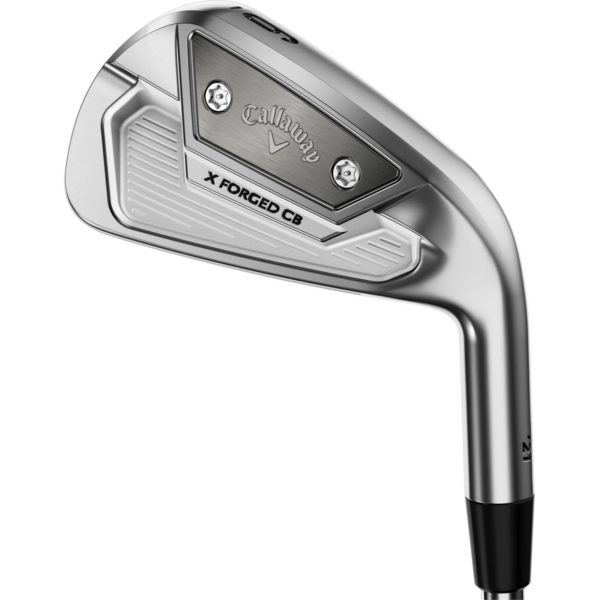 The next irons I'll look at in my Callaway Golf Preowned review are made up of multiple materials.
Its exterior and toe are comprised of tungsten while the interior contains MIM'd tungsten. These differences can help give you more control over the arc and accuracy of your swing.
The Callaway Golf Preowned X Forged CB Irons further indulges the desire for supreme control with its blade length, topline, and offset. The company measured each component to be perfectly balanced in order to help you balance your game.
These irons can feel like they were tailor-made for your hands. Their 1025 mild carbon steel body may feel like a dream because it's tethered to a Golf Pride Z grip that melts in your hands.
A full set of Callaway Golf Preowned X Forged CB Irons costs $1,251 for the lowest quality and $1,431 if you want them in a condition that's nearly brand new.
Callaway Golf Preowned MAVRIK Irons Review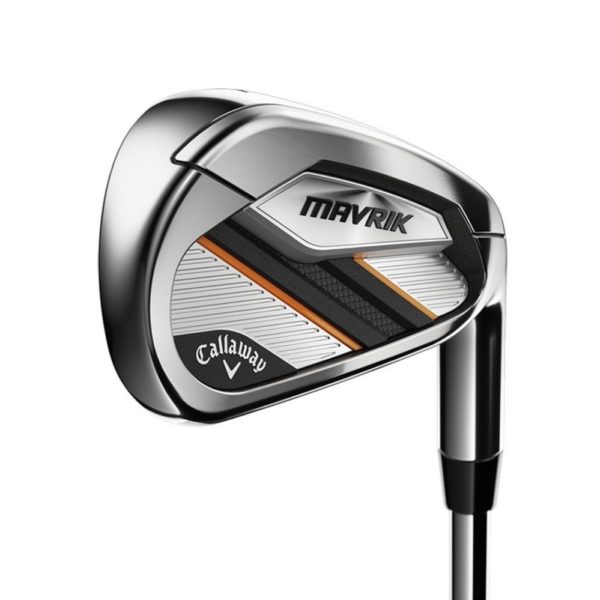 The Callaway Golf Preowned MAVRIK Irons are the longest MAVRIK irons you can buy on the second-hand market. You should be able to dig deeper into your swing, generating more power and a more clear arc, due to the unmatched length of this iron.
Furthermore, the club has an A.I. designed Flash Face Cup. This cup circumvents some of the inconsistency that might've arisen from the iron's length. The face's construction limits that by increasing how precise your swings can be.
So if you're looking for one of the mightiest combinations of raw power and control, then look into the Callaway Golf Preowned MAVRIK Irons. This item is available for $740.
Who Is Callaway Golf Preowned For?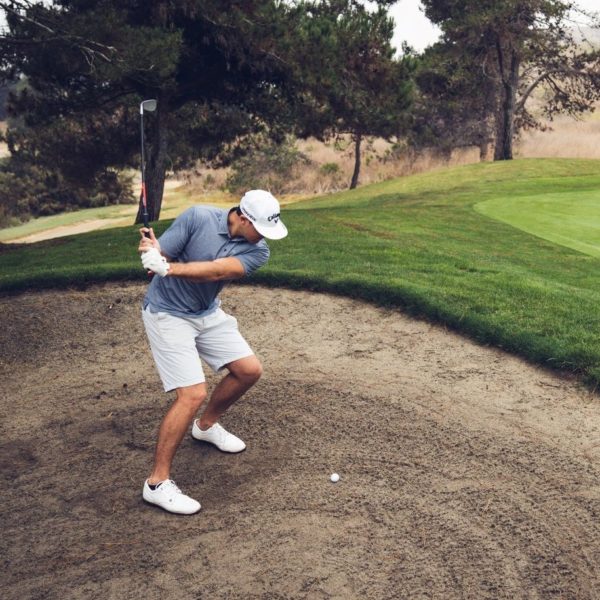 Callaway Golf Preowned is a great option for people who want to buy some of the best clubs available but don't want to pay retail prices.
It's also a great option for beginners who don't mind playing with used clubs.
Callaway Golf Preowned Reviews: What Do Customers Think?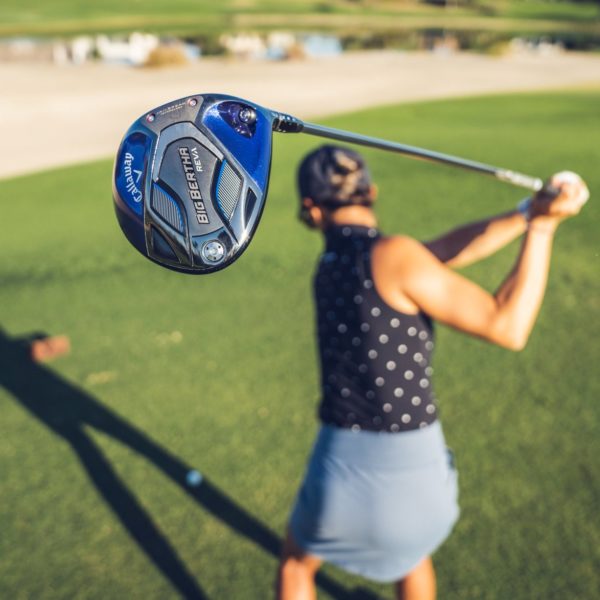 To ensure that this used marketplace was worth your time, I pooled together the Callaway Golf Preowned reviews that customers wrote across the internet.
The first place I investigated was the website that most people turn to once they wake up, Reddit. Users are usually quite critical there so I didn't know what to expect. However, most people reported positive experiences with Callaway Golf Preowned.
Customers frequently mentioned how the clubs' quality either met or surpassed their expectations. They thought they would be settling for a lesser product but were surprised by their deliveries. Here's what one Redditor said about their experience:
If your brand can maintain customers for years on end then you're probably doing something right.
Many users wrote about how much they saved through Callaway Golf Preowned without having to settle for subpar club quality. They complimented the brand's ability to provide nearly brand-new products at discounted prices.
Another user detailed how the brand remedied their qualms when one of their items broke: "I've bought my driver, 3 wood, hybrids, wedges, and putter from CPO. All were in plastic from the "like new" section. My driver broke at the hossel after about a month of play and they sent me a brand new replacement within 3 days no questions asked. Great website and even better customer service."
The next place I turned to for Callaway Golf Preowned reviews was TrustPilot. 22 customers gave the brand an average score of 3.8/5 stars. The remarks I read were similar to what I saw on Reddit, specifically about the quality of the clubs.
This is a pleasant 5/5 stars penned by a satisfied buyer: "Ordered a set of Mavrik pro irons in good condition. They arrived within 2 days of ordering and there is not a single mark on the clubs, neither the sole nor face. Fantastic result. Thank you Callaway Pre-Owned, one very thrilled customer."
Isolated in that review are a few reoccurring themes about the brand. Shipping was universally speedy and the clubs were nearly unanimously praised.
I also checked out what customers said over at reviews.io. The reception there wasn't as positive as on the other two websites, but there were still some happy testimonials like this one:
"I've purchased numerous clubs from Callaway pre-owned and saved a lot of money. Everything I've purchased has been in excellent condition. Most of it looks new. Shipping has been very fast."
The negative reviews about Callaway Golf Preowned spoke about how the brand didn't always communicate with customers about shipping times, trade-ins, or quality concerns.
These negative reviews weren't nearly as numerous as the positive ones that spoke highly of the brand, so while they show something to be aware of, I don't believe they should deter you from this company.
Is Callaway Golf Preowned Legit?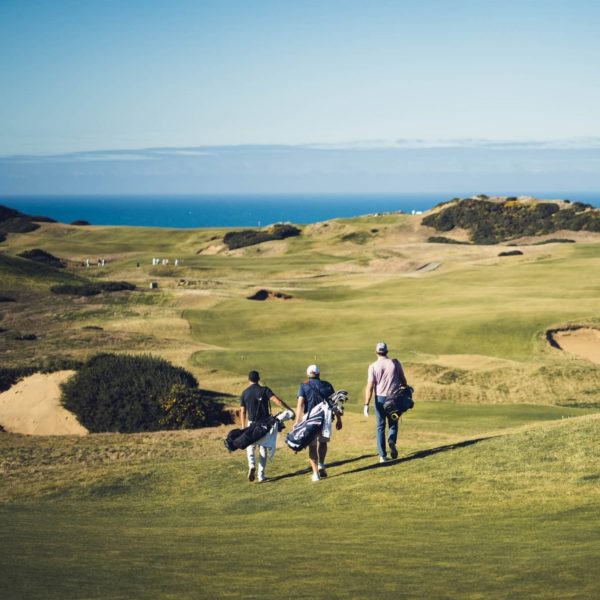 The brand takes extra steps to ensure the legitimacy of their products. They rigorously test every item that customers send in. They also ship out every product with a certificate of authenticity. Both of these practices make it so that all their available clubs are the real deal.
Is Callaway Golf Preowned Worth It?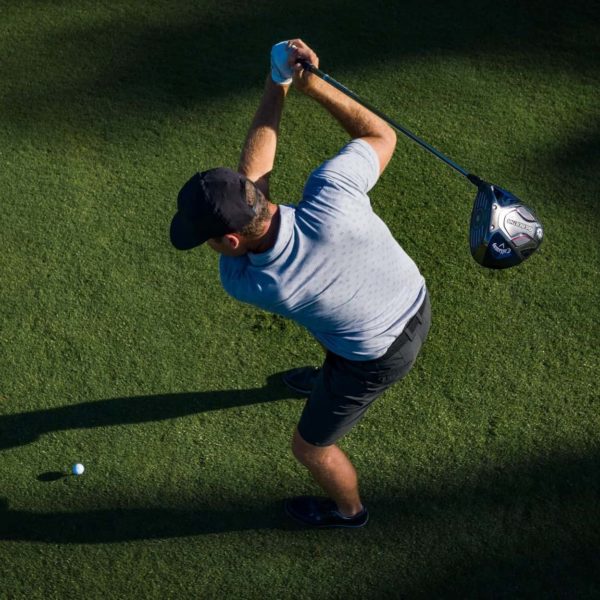 I was impressed by how much praise customers heaped onto Callaway Golf Preowned. Their comments about the top-notch club quality, speedy delivery, and discounted prices make me think that the brand is definitely worth your time.
Callaway Golf Preowned Promotions & Discounts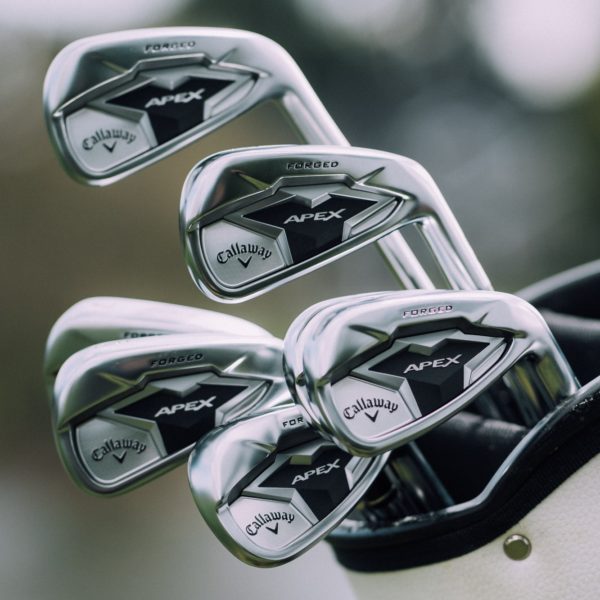 As if buying secondhand golf clubs didn't bring enough savings on its own, there are a plethora of other ways that you can save money, such as a Callaway Golf Preowned coupon.
I'll begin with the most time-sensitive promotions and then make my way down to their ever-lasting deals.
You can currently save anywhere from 15% to 30% on certain clubs, drivers, and putters through the Callaway Golf Preowned Spring Savings event!
These offers are, on average, even greater for wedges. The promotion has discounts ranging from 20% to 30% off on Callaway Golf Preowned wedges.
The brand even gives customers an incentive to contribute to the preowned market. You can trade your preowned Callaway Golf clubs to receive credits towards new Callaway Golf items. You can use these credits towards secondhand clubs if you wish.
Obviously, nobody wants to buy a broken club, so your trade-ins must be of phenomenal quality. These are some of the conditions that would disqualify a club's eligibility for the program:
Rattling clubs
Rusted heads or rusted shafts
Dented clubheads
Chipped irons
Any other modifications, excluding the grip
Finally, there's a clearance section on the brand's website that showcases the items that they really want to get rid of. One man's trash is another man's treasure, but in this case, it's more like one brand's treasure is another man's holy grail.
Where to Buy Callaway Golf Preowned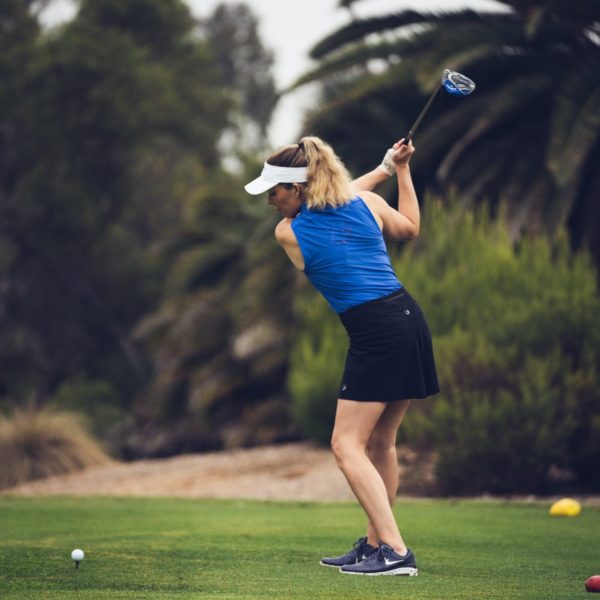 The only place to buy Callaway Golf Preowned products is through the company's website, callawaygolfpreowned.com.
FAQ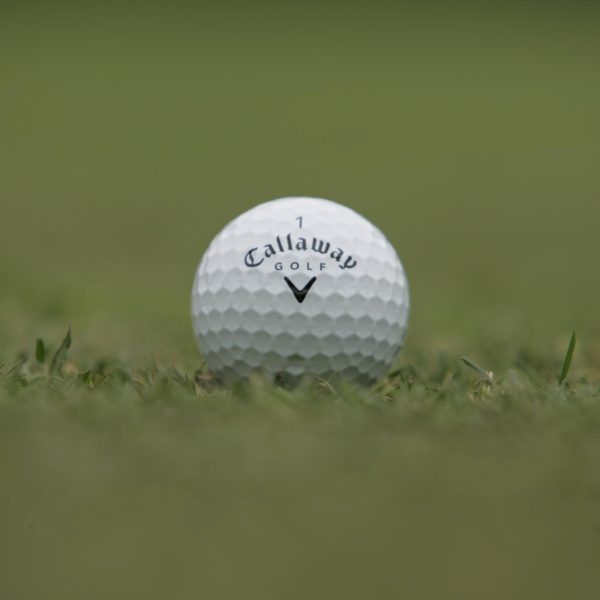 Who owns Callaway Golf Preowned?
The company is a member of the Callaway Family Interests, which also owns multiple other brands.
Does Callaway Golf Preowned ship internationally?
Yes, Callaway Golf Preowned does ship internationally. However, they do not publish their estimated shipping times for international orders.
What is Callaway Golf Preowned's Shipping Policy?
While conducting the research for this Callaway Golf Preowned review, I discovered that all orders within the United States are shipped via UPS ground services. Shipping costs $10 and should arrive within 1 to 5 business days after the orders leave the warehouse.
They also offer 2nd-day shipping and overnight shipping.
What is Callaway Golf Preowned's Return Policy?
You will have 15 days to return any Callaway Golf Preowned golf clubs for a full refund so long as you haven't used them in any way, shape, or form.
They also have a 90-day buyback policy wherein they will repurchase clubs for fixed prices. These prices are determined by how quickly you return the clubs to the company. They will repay you in-store credit:
You'll receive 90% of the original purchase's price if you return the clubs within 15 to 30 days
You'll receive 80% of the original purchase's price if you return the clubs within 31 to 60 days
You'll receive 70% of the original purchase's price if you return the clubs within 61 to 90 days
How to Contact Callaway Golf Preowned
I'll conclude my Callaway Golf Preowned review by telling you how you can contact the brand if you want to speak with them about any questions I may not have answered:
Call their toll-free number at 800-200-4726
Call them directly at 512-247-7617
Email them by filling out a customer service form on their website
The company's representatives are available to speak with you from 8:00 am to 5:00 pm CT on weekdays.